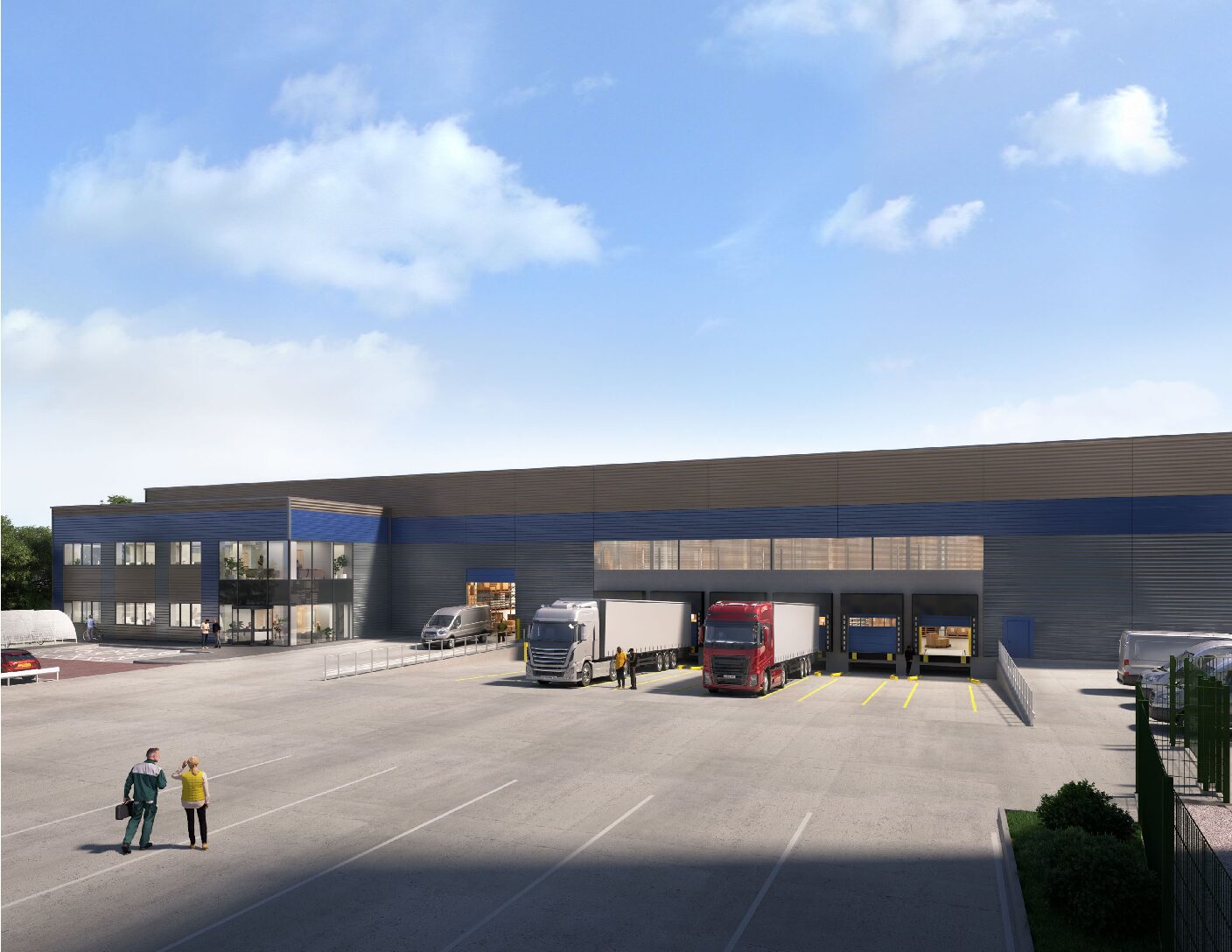 Bridge Industrial has broken ground on a 50,246ft2 last-mile logistics space at its 2.28-acre site in Barking, UK.
The company in collaboration with Wilten Construction will build the facility on a "speculative basis".
The facility, Bridge Point Barking, will come up at Bridge's first development site in the country, and is expected to be ready in December this year.
Located on Alfreds Way, Bridge Point Barking will provide last-mile logistics space in a detached self-contained unit.
To promote net-zero carbon goal, the facility will be equipped with roof-mounted solar photovoltaics that will generate nearly 140,000kWh per year.
Further, the use of glazing and fabric in building orientation will help reduce energy consumption and related emissions.
The construction will also ensure efficient water fittings enabling limited water consumption.
The logistics space will also feature a cycle parking, electric car charging points and car sharing spaces.
Additionally, Bridge Point Barking is well connected to A13, M25, A406 North Circular road and Central London.
While DTRE and Colliers are letting agents for the project, the construction is supported by project partner Everson (agent), engineer Burrows Graham and architect Chetwoods.
Wilten managing director Naim Basha said: "We are pleased to be on site for Bridge Industrial delivering their first UK development.
"Bridge is a key client for Wilten Construction, aligned to our future ambitions, and we are looking forward to setting the standard with our fully managed design service and best in class delivery, building our successful mutual future and developing our relationship as a preferred supply chain partner."
Bridge, which commenced its UK operations in November 2020, has six development sites totalling over 734,000ft2 within the M25.
—————————————————————————————————————–
Bridge Point Barking will come up at Bridge's first development site in the UK. Credit: Bridge Industrial.