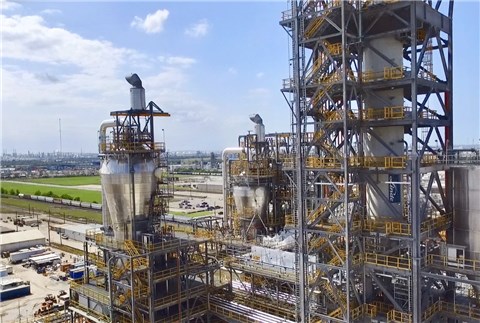 Brazilian petrochemical firm Braskem has completed construction of its polypropylene production unit in La Porte, Texas.
The new production line, dubbed Delta, is the first to be constructed by the Brazilian firm in the US.
Construction of Delta, which entailed an investment of $675m, was based on Braskem's sustainable development guidelines.
The guidelines include key ecological indicators, such as carbon emissions, water and energy efficiency, recycling and minimising solid waste generation.
Braskem's vice-president for North America Mark Nikolich said: "We are proud to announce the conclusion of construction of our polypropylene production unit, the newest in the United States.
"This plant reinforces Braskem's global business strategy and reaffirms our commitment to clients worldwide, especially in the US market."
With an annual production capacity of more than 450 kilotons per year (kta), the new unit can produce the firm's entire polypropylene (PP) portfolio, which includes homopolymer, impact copolymer and random copolymers. Delta is set to begin commercial operations this year.
Braskem operates five other PP plants in the US – three in Texas, one in Pennsylvania and one in West Virginia. The company said that six units can produce nearly two million kta.
Delta is said to contribute directly to Braskem's global capacity to export to its customer in North America, South America, Europe and Asia.
The Brazilian firm said that it is working to complete all the necessary steps to ensure a safe and successful startup, which includes implementing enhanced health and safety guidelines related to Covid-19.
The initial production tests are set to commence in July, with the launch of production activities on a commercial scale expected in the third quarter of 2020.
Braskem director of polypropylene for North America Alexandre Elias said: "We are well-positioned to bring the new PP production line online in the market, especially given the expectations that our global value chain will draw on the competitive positioning of propylene and polypropylene in North America for exports.
"The combination of stronger demand and export opportunities will enable us to ramp up production at the new plant."
———————————————————————————————————————————-
The new plant will boost the company's capacity to supply the US market as well as customers across the world. (Credit: Braskem)