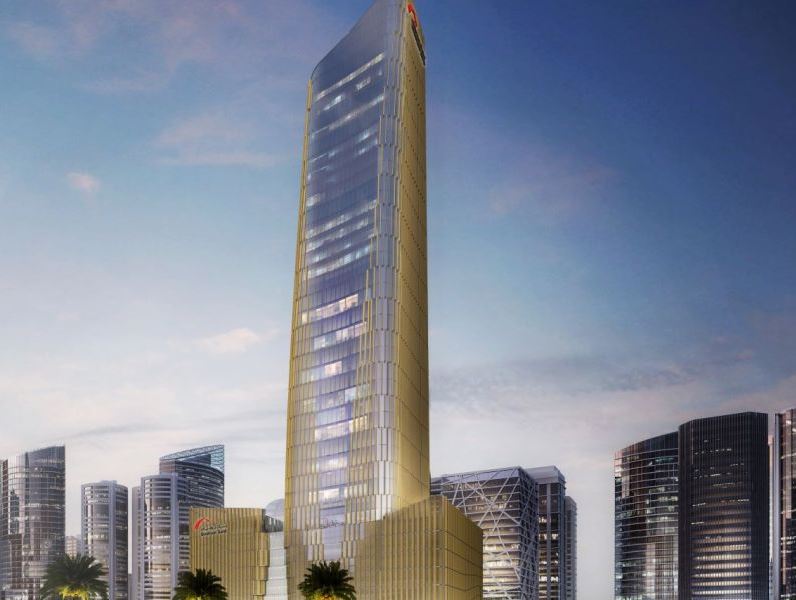 Infrastructure and building design firm SSH, in association with global architecture firm Perkins Eastman, is delivering design services for the new Boubyan Bank headquarters in Kuwait City.
The new Boubyan Bank headquarters building is being constructed on a 3,960m²-sized plot located in a strategic location in the heart of Kuwait City.
The building's design aims to reflect Kuwait's vibrant culture.
In addition to investing in a project that can accommodate the company's potential growth, Boubyan Bank is also looking to create a landmark development with an edge over potential future neighbouring developments.
The building's design concept, which intends to set a formal relationship between the two arcs, derived inspiration from Boubyan Bank's logo.
The development offers Boubyan Bank an opportunity to make use of technology, real estate and investments while providing spacious offices, convention halls and other large public spaces.
SSH senior project manager Tarek Mneimneh said: "The design reflects the client's requirements by providing a fully furnished office tower with a combination of maximum floor efficiency and a breathtaking design concept."
Following completion, the building will have a built-up area of over 7,500m².