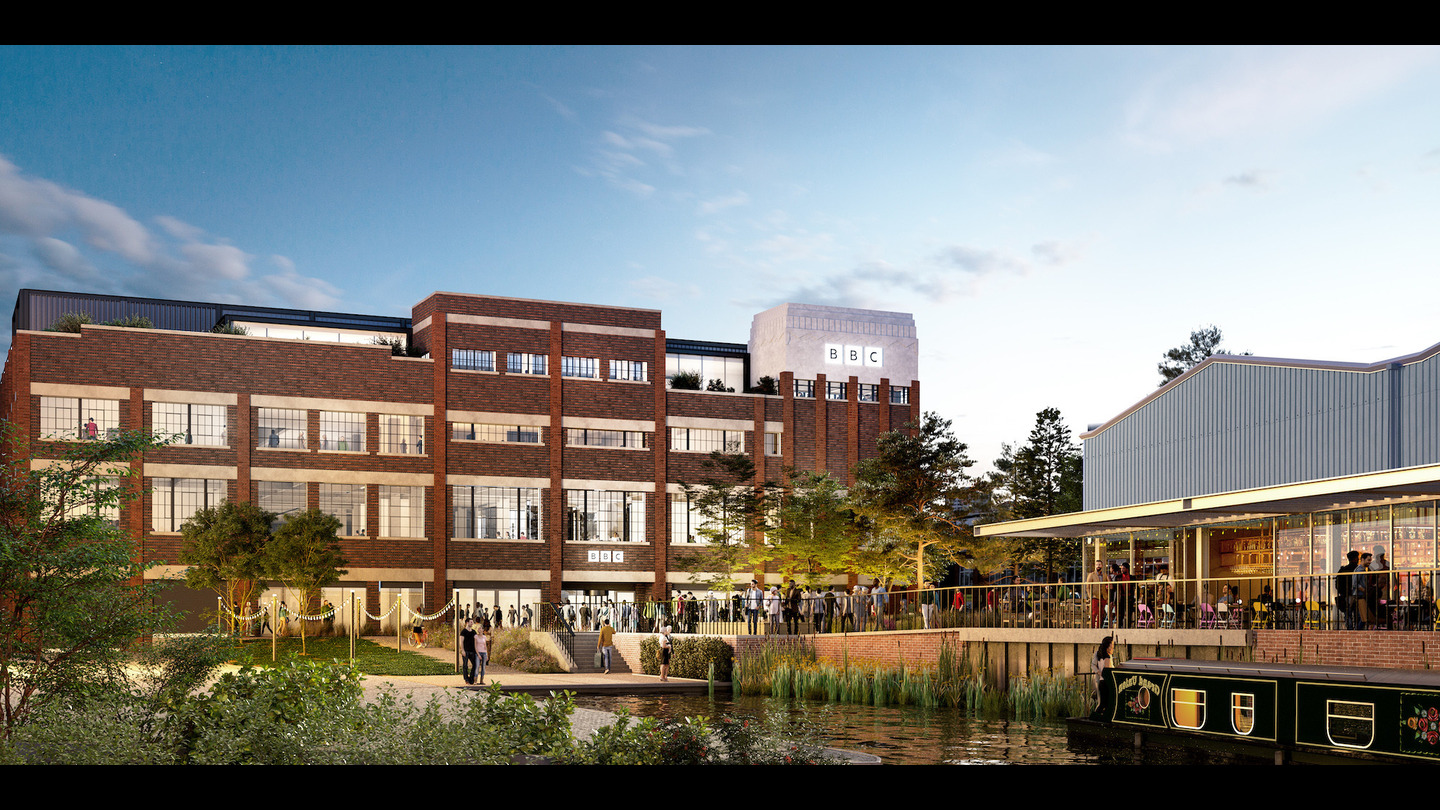 Birmingham City Council planners have given approval for the new home of BBC at the former Typhoo Tea factory in Digbeth, UK.
UK-based property developer Stoford submitted the planning application on behalf of BBC.
This new 84,001ft² custom-built centre will be known as the Tea Factory and marks the first phase of a wider masterplan for the surrounding area.
Under the wider masterplan, over ten acres of underutilised land surrounding Typhoo Wharf and the nearby canal basin will be transformed into a new mixed-use neighbourhood with public spaces and open thoroughfares.
Stoford director Gerard Ludlow said: "Our hard work over the past couple of years has built up to this and we are excited to be given the go-ahead to begin transforming and reusing the building.
"We've been working closely with the BBC to ensure we not only keep the historic legacy of the almost 100-year-old factory but also deliver a pioneering scheme using low carbon principles. We are looking forward to breathing new life into it.
"We all recognise the opportunities the creation of The Tea Factory will bring because it will help to attract both private and public sector investment into Digbeth."
Upon completion, the Tea Factory will be one of Birmingham's first net-zero carbon office buildings and will accommodate several BBC editorial teams such as the BBC Asian Network, Archers, BBC Newsbeat, BBC Radio WM, and Midlands Today.
The developer aims to secure a BREEAM outstanding rating and an 'A' energy performance certificate (EPC) for the building.
BBC Midlands head Stuart Thomas said: "This is a crucial and exciting step on the road to the BBC moving into The Tea Factory in 2026. Having a new home for the BBC in Birmingham is all part of our commitment to do more in the Midlands and breathing life into this wonderful factory will help turbocharge the whole of Digbeth into the city's creative heart."
Birmingham City Council leader and councillor Ian Ward said: "The new BBC HQ at The Tea Factory represents a huge vote of confidence in Birmingham and our creative sector, so I'm delighted the project has now been granted planning permission.
"Our vision for Digbeth is to build on established creative businesses, attracting and encouraging new ones, and the BBC move added to the coming of HS2, the Midland Metro extension and the Masterchef move will help us attract further investment.
"Birmingham is a city of untapped talent and the BBC's investment will help that talent flourish and grow, as we create new jobs and opportunities for our citizens."
Stoford intends to create up to 800,000ft² new residential, office, and hospitality space around the new BBC headquarters, over the next ten years.