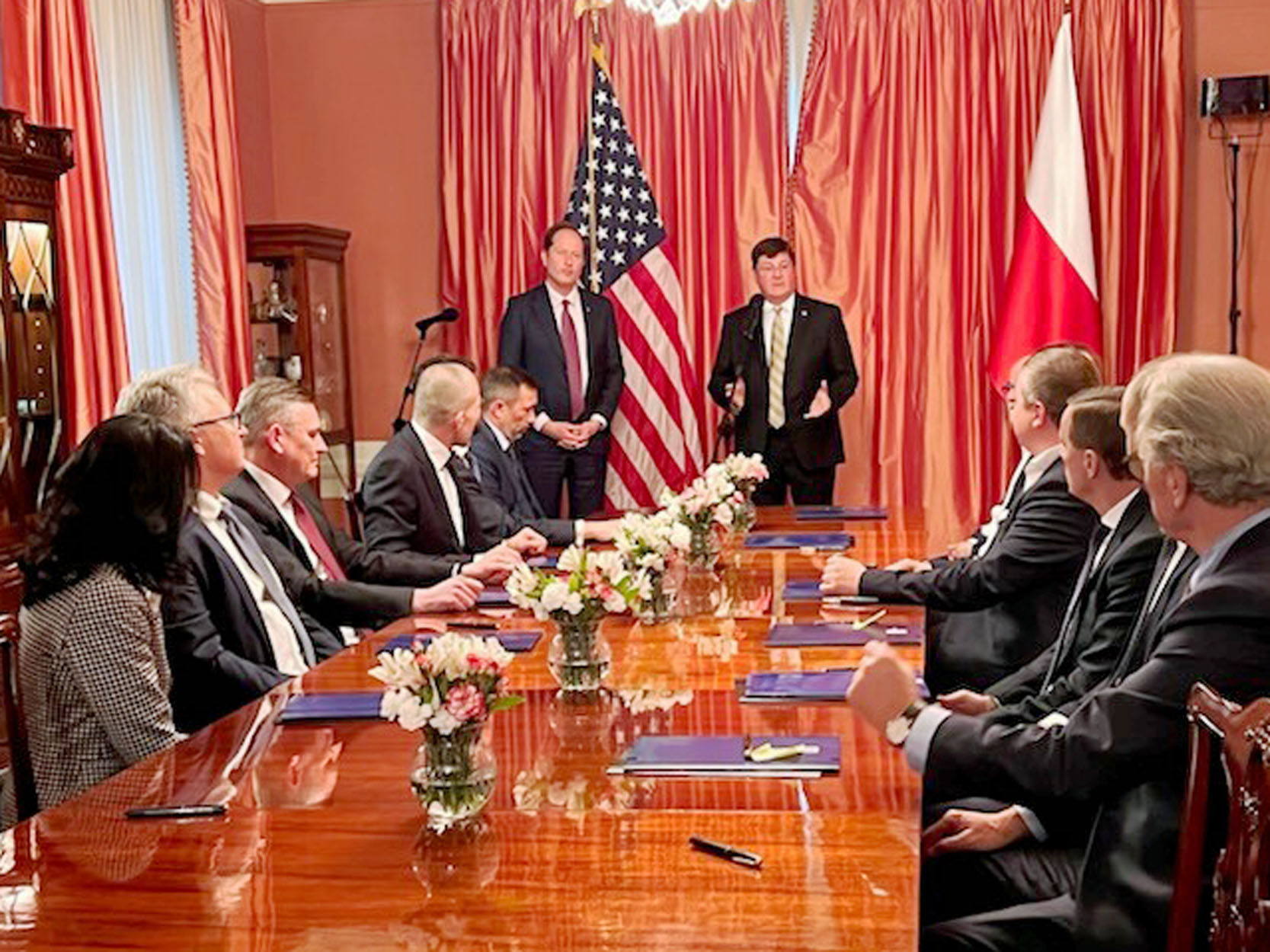 Bechtel, an engineering, construction, and project management company, has signed memoranda of understanding (MOU) with 12 supplier companies in Poland for the possible development of two new civil nuclear power plants.
The two potential nuclear power plants will help Poland transition to cleaner energy sources.
The MOUs were signed at the US ambassador's residence in Warsaw.
The companies will provide several services, right from earthwork and infrastructure construction to concrete, tunnelling, electrical installations, and heavy cranes.
Bechtel nuclear power business line general manager Ahmet Tokpinar said, "Construction of these power plants would require Polish expertise and thousands of skilled, Polish workers.
"As the EPC partner for these projects, Bechtel intends to join with a large number of Polish companies as key members of our subcontracting team. Now is the time to identify these future partners in the supply chain."
US Ambassador to Poland Mark Brzezinski said, "This signals another important step forward in a project that will bring our countries even closer together over a 100-year partnership. The U.S. Embassy in Poland is pleased to support Bechtel and Westinghouse as they select local Polish suppliers for this strategic project."
Bechtel and Westinghouse Electric Company are together making a front-end engineering design for the government's consideration for a three-reactor plant on the Baltic Sea coast.
The power plant, which will be equipped With Westinghouse AP1000 reactors, will be the European country's first civil nuclear power plant.
The 12 suppliers with whom MoUs were signed include BAKs for electrical cable manufacturing;, Budimex, which is a general contractor in infrastructure sectors; Doraco, which is a general contractor for construction, tunnelling, and assembly.
——————————————————————————————————–
Image: Bechtel nuclear, security, and environment global business president John Howanitz (centre) and US Ambassador to Poland Mark Brzezinski address representatives of 12 Polish companies who signed MoU with Bechtel for potential development of two new civil nuclear power plants. Credit: Bechtel