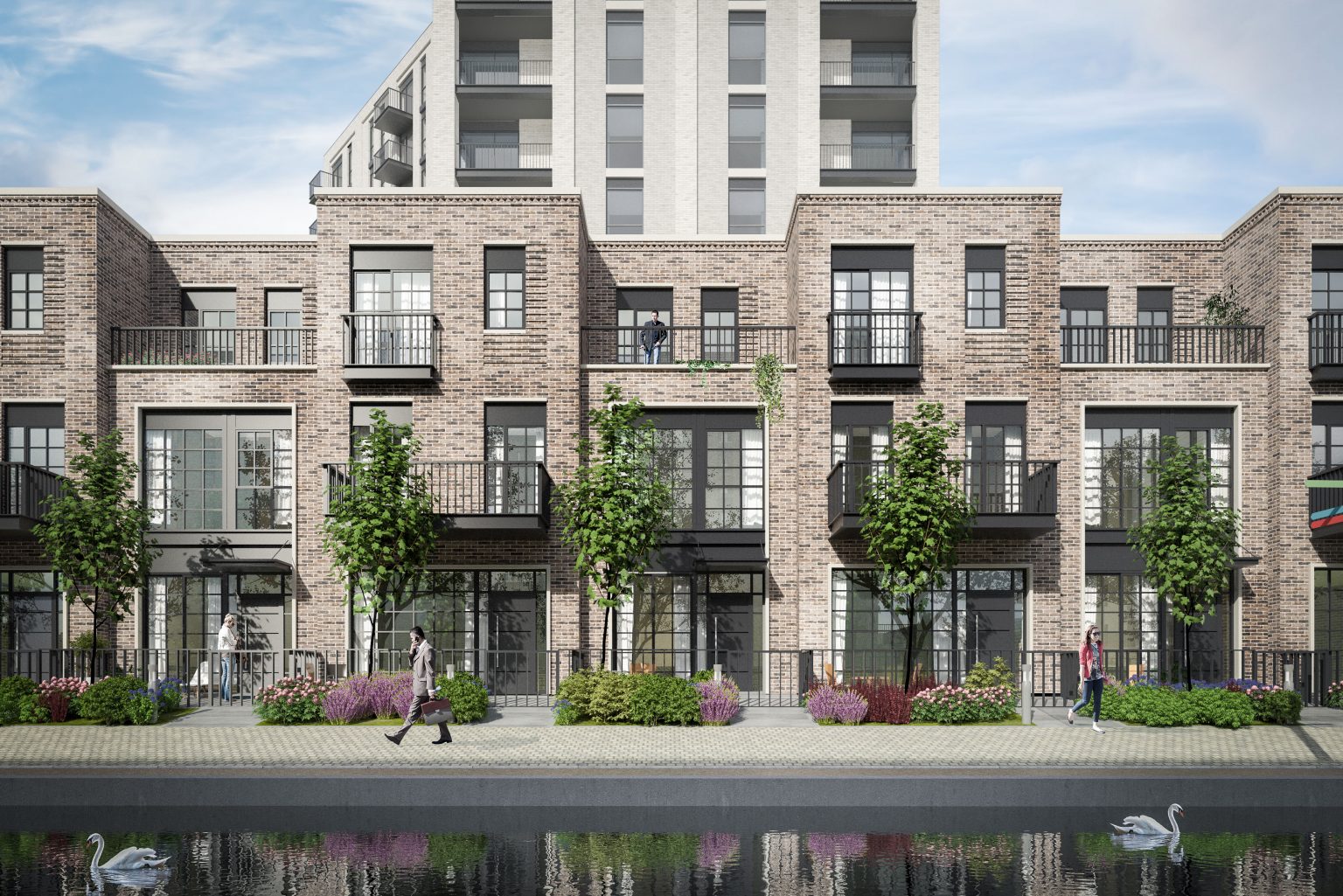 Scarborough Group International has appointed Beijing Construction Engineering Group International (BCEGI) to build the third phase of its £1bn Middlewood Locks scheme in the UK.
The company has already completed the first and second phases of the 25-acre mixed-use development between Salford and Manchester city centre.
The third phase, named as 'Railings', will include construction of 189 new homes across two blocks, 12 and ten-storey buildings, on the northern side of the canal opposite Phase one.
It will also feature seven canalside three to four-bedroom townhouses and six mews houses, as well as amenity space, balconies, and private gardens.
Furthermore, 5,150ft2 of ground floor commercial and retail accommodation with an additional 5,000ft2 of offices are also included in the project.
Work on the third phase is planned to begin in the first quarter of this year and is expected to be completed in 2024.
Upon completion, the Middlewood Locks development will include 2,215 homes and 900,000ft2 of commercial space, along with shops, offices, hotel, and restaurants.
BCEGI lead director Dongwen YU said: "The recent completion of phase two is a significant moment for Middlewood Locks as well as a great achievement for BCEGI in what has been an extremely challenging time for the construction industry.
"We are thrilled to be, once again, an integral part of what is one of Greater Manchester's most significant projects."
Middlewood Locks is being delivered by Scarborough Group International along with joint venture partners Singaporean property development and investment group Metro Holdings and Hualing Group.
In 2019, BCEGI was appointed by Scarborough International Properties to build the second phase of the Middlewood Locks development.
—————————————————————————————————————–
Illustration of the phase three town houses. Credit: Beijing Construction Engineering Group.