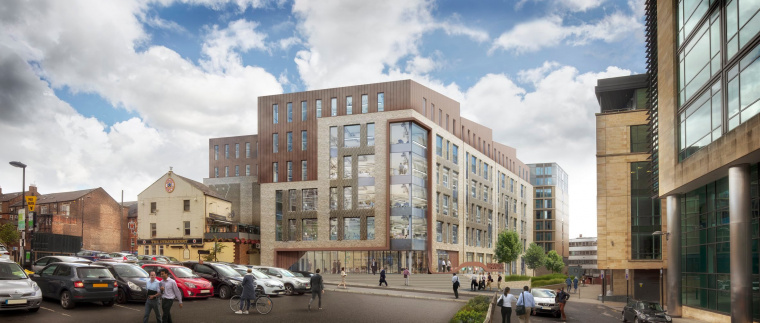 BAM has been appointed by Salford Royal NHS Foundation Trust, a part of the Northern Care Alliance NHS Group, to build a new hospital that would serve as major trauma centre for Greater Manchester area in the UK.
The project, which is worth £68m, has been awarded to BMA following a competitive process under the Procure22 Health Framework. 
Planning approval for the James Potter Building, which was previously known as the Acute Receiving Centre, was given in December 2019.
The hospital to be built on the Salford Royal site, is a part of the Government's Health Infrastructure Plan, which involves development of 48 hospitals across the UK by 2030.
The project has been named James Potter Building in honour of the organisation's recently retired chairman Jim Potter.
The hospital will provide the Salford Royal NHS Foundation Trust with major trauma and high acuity surgery facilities in a modern building.
Following completion of construction, the hospital will be able receive 90% of the major trauma patients in Greater Manchester.
Construction work on the site will begin from next month. The project has been designed by Day Architectural.
The six-storey hospital is expected to complete by next year.
BAM healthcare construction manager Rob Bailey said: 'We have worked extensively on the design and programme with the Trust to understand fully what their requirements are, and focus completely on what matters to them – providing a high quality building in which their patients are cared for and their staff can provide that care. That is how buildings should be delivered, with the outcomes the client wants placed at the centre.
"We have an integrated capability to deliver facilities, because apart from constructing buildings, we also design them, develop them and manage facilities inside them. This insight and understanding of the built environment empowers our use of digital tools and construction techniques, and it enhances the sustainability and energy efficiency we can bring to make buildings better to use and more efficient to run.'
The 9,800m2 facility will feature resuscitation area along with five emergency theatres, inpatient beds, and diagnostic imaging, and a helipad.
—————————————————————————————————————–
BAM to construct new hospital in Greater Manchester. (Credit: BAM)