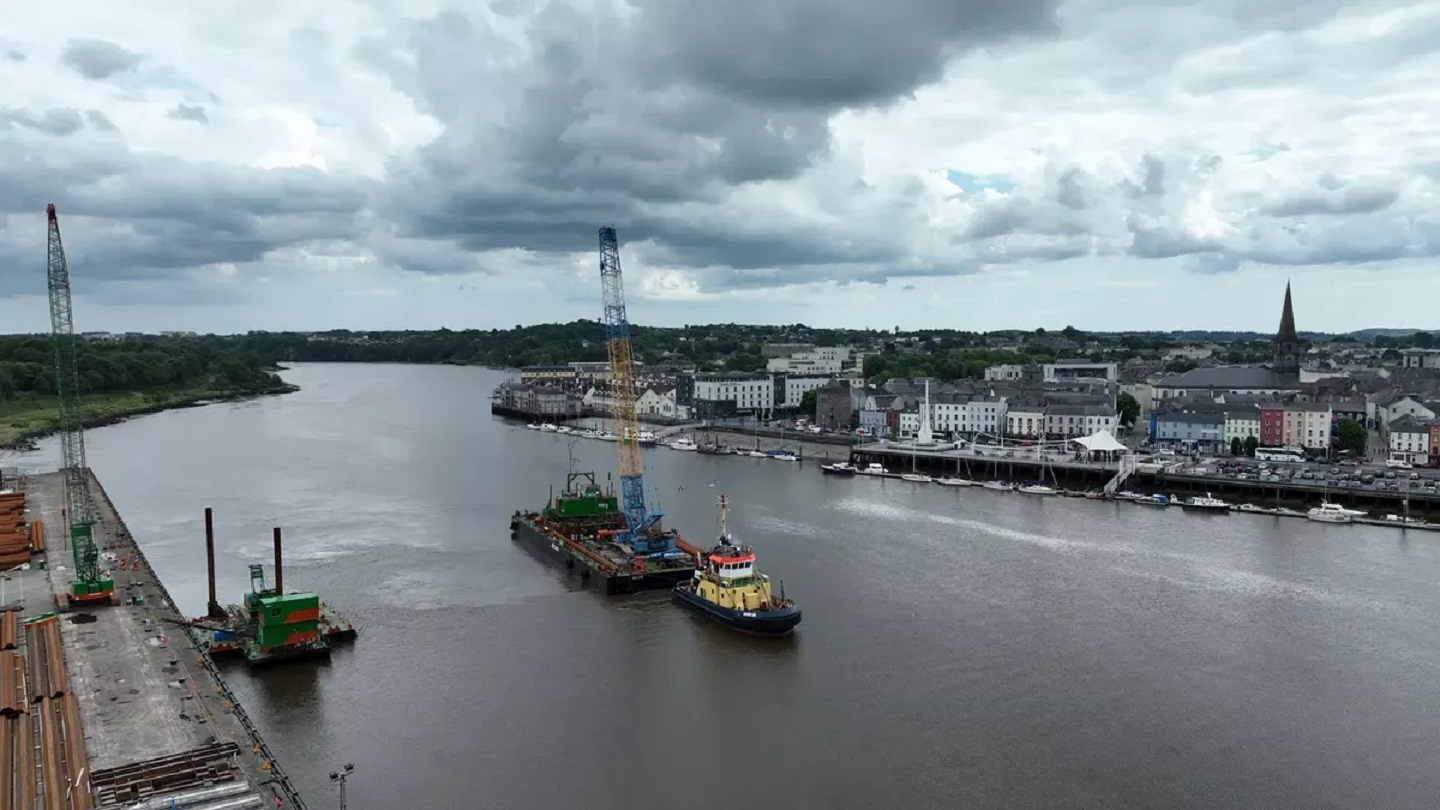 BAM Construction's barge Skerchi has moved into position to start piling operations for the pier foundations of the four-bridge Sustainable Transport Bridge project in Waterford, Republic of Ireland.
The piers will require the development of a cofferdam, a waterproof enclosure which enables construction work below the waterline.
The waterproof enclosures will be constructed by driving interlocking piles through the bed of the River Suir. Excess water will then be drained from the cofferdam, allowing the pier's foundations to be built.
Skerchi is now stationed on the river's south bank to provide a solid work platform while a 250-tonne crane drills steel piles into the riverbed.
Tugboats will then drag the barge to the north bank of the river to construct the cofferdams for the two north-side piers. River navigation will be able to continue along the significant navigation channel because of this.
Waterford City and County Council's senior engineer Sean Dobbs said: "Accuracy is a critical factor in the pile-driving process. To achieve such precision, site engineers are surveying precise positions and are in constant radio contact with the bargemaster.
"Temporary 'spud' piles will be initially driven, and a guide frame attached to guide the driving of permanent piles. Once the permanent piles have been driven, the temporary 'spud' piles are removed, the barge is realigned, and the process repeats until the cofferdam is complete."
Once complete, the project will link the North Quays to the city centre, allowing access to pedestrians, cyclists, and a courtesy bus service.
In November last year, the Waterford North Quays Project secured government clearance for an investment of €170.6m.