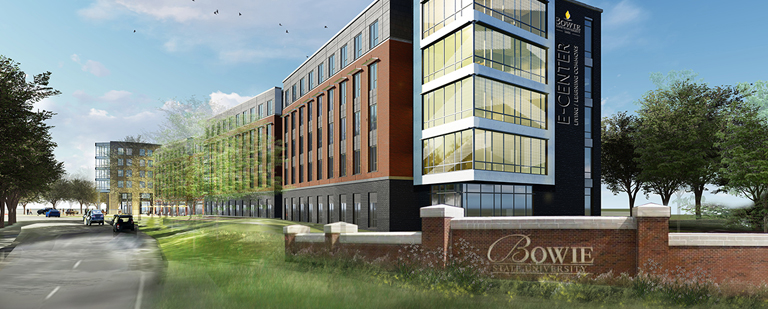 Balfour Beatty Campus Solutions has secured financing to build a mixed-use student housing project at Bowie State University (BSU) in Maryland, US.
The Bowie State University's public-private partnership (P3) project will deliver an on-campus housing community featuring an entrepreneurship centre.
Design Collective is the architect for the project while Balfour Beatty Construction and Smoot Construction are builders.
The firms have collaborated with BSU leadership and Maryland Economic Development Corporation (MEDCO) on the planning and design to ensure the project's details meet the University's goals and objectives.
The 170,000ft² development will comprise 557 beds, as well as amenities including lounges, flexible classroom space, a fitness centre, laundry facilities, community kitchens and parking. It is planned to be opened in fall 2021.
Balfour Beatty Campus Solutions president Bob Shepko said: "Our partnership with BSU is a perfect example of the innovation that a P3 solution can bring to universities and their students.
"This partnership allows the University to support their growing student body with much-needed modern housing options and provides a dedicated place for the creative leaders of tomorrow to develop their knowledge and skills as they prepare to enter the business world upon graduation."
Balfour Beatty said that the development will also become the main hub for the university's Entrepreneurship Academy, which will house the Bowie Business Innovation Center (BIC).
The academy will also house offices, multipurpose rooms, a maker space and conference rooms.
Last year, Balfour Beatty Campus Solutions has launched the Parliament Village student housing project at Texas Woman's University (TWU) in Denton, Texas.
—————————————————————————————————————————————————–
Illustration of mixed-use student housing project at Bowie State University. (Credit: Balfour Beatty Campus Solutions)