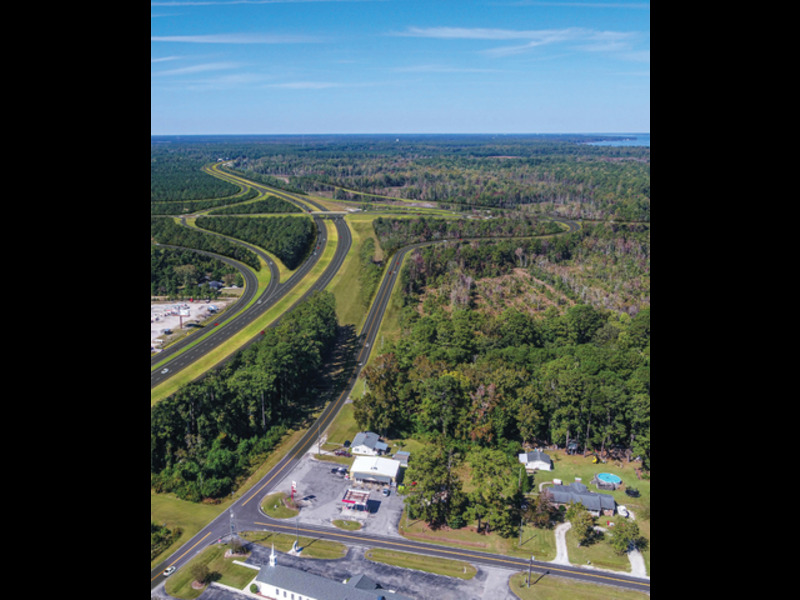 North Carolina Department of Transportation (NCDOT) has awarded a $242.35m design-build contract to Balfour Beatty to improve the Interstate US 70 between the Havelock Bypass and east of Thurman Road in Craven County.
The 6.4-mile stretch of the US 70 will be upgraded to boost security, support economic development, and improve transportation and military interconnectivity along the corridor.
The Southeast team of Balfour Beatty will lead the design and construction of the structures and roadways. This team has been working on the delivery of the US 70 Havelock Bypass and US 70 James City projects.
As per NCDOT, the latest awarded project aims to improve the US 70 corridor, the future Interstate 42, between Raleigh and the Port of Morehead City to interstate standards.
Balfour Beatty southeast civils operations senior vice president Mark Johnnie said: "Our Southeast region team is honoured to leverage our design-build expertise and unique abilities in self-performing structures and roadway scope on another improvement project along Interstate US 70.
"We look forward to building on our more than 20-year relationship with NCDOT and the opportunity to help the state achieve its long-term transportation needs in its growing communities."
The construction is expected to begin later this year. The project completion is scheduled for summer 2028.
NCDOT Division 2 construction engineer Cadmus Capehart said: "The division looks forward to working with Balfour Beatty on another US 70/Future I-42 project. They are currently upgrading US 70 to interstate standards in James City and on the Havelock Bypass project. We are excited about getting underway on the section that will connect the two."
In January, Balfour Beatty received a contract worth £1.2bn from the National Highways to provide the 'Roads North of the Thames' package of works for the Lower Thames Crossing project in the UK.