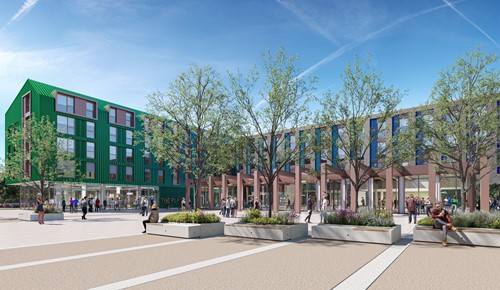 Royal Holloway, University of London, has named construction company Balfour Beatty as preferred bidder for the development of a new student village in the UK.
Under a 50-year concession contract, the company, along with Student Living by Sodexo, will be responsible for the design, construction, finance and operation of a new 1,400 room student village at Rusham Park in Egham, Surrey.
Additionally, Balfour Beatty will also look after the existing 621-bed George Eliot student accommodation complex located in London.
Balfour Beatty Investments is also planning to invest 85% of the fund for the new student project while the remaining 15% will be invested by Royal Holloway.
As part of the design and build phase, which is estimated to cost £130m, Balfour Beatty will use modern construction methods that include offsite manufacturing of the external walls, floors and bathroom pods, to improve health and safety and reduce the overall duration of the project.
Construction work on the project will begin after financial close, which is expected in early 2022 and is planned to be completed ahead of the 2024/25 academic year.
Balfour Beatty Investments managing director Ion Appuhamy said: "We are delighted to be appointed as preferred bidder and to work in partnership with Royal Holloway. Our appointment to deliver the student village development at Rusham Park demonstrates our ongoing success in the student accommodation market.
"We are well-placed to support Royal Holloway with their ambitions, providing an integrated design, build, finance and operations offering which will ensure the seamless delivery of this essential and sustainable project."
———————————————————————————————————————
New student village at Rusham Park in Egham, Surrey. (Credit: Balfour Beatty.)