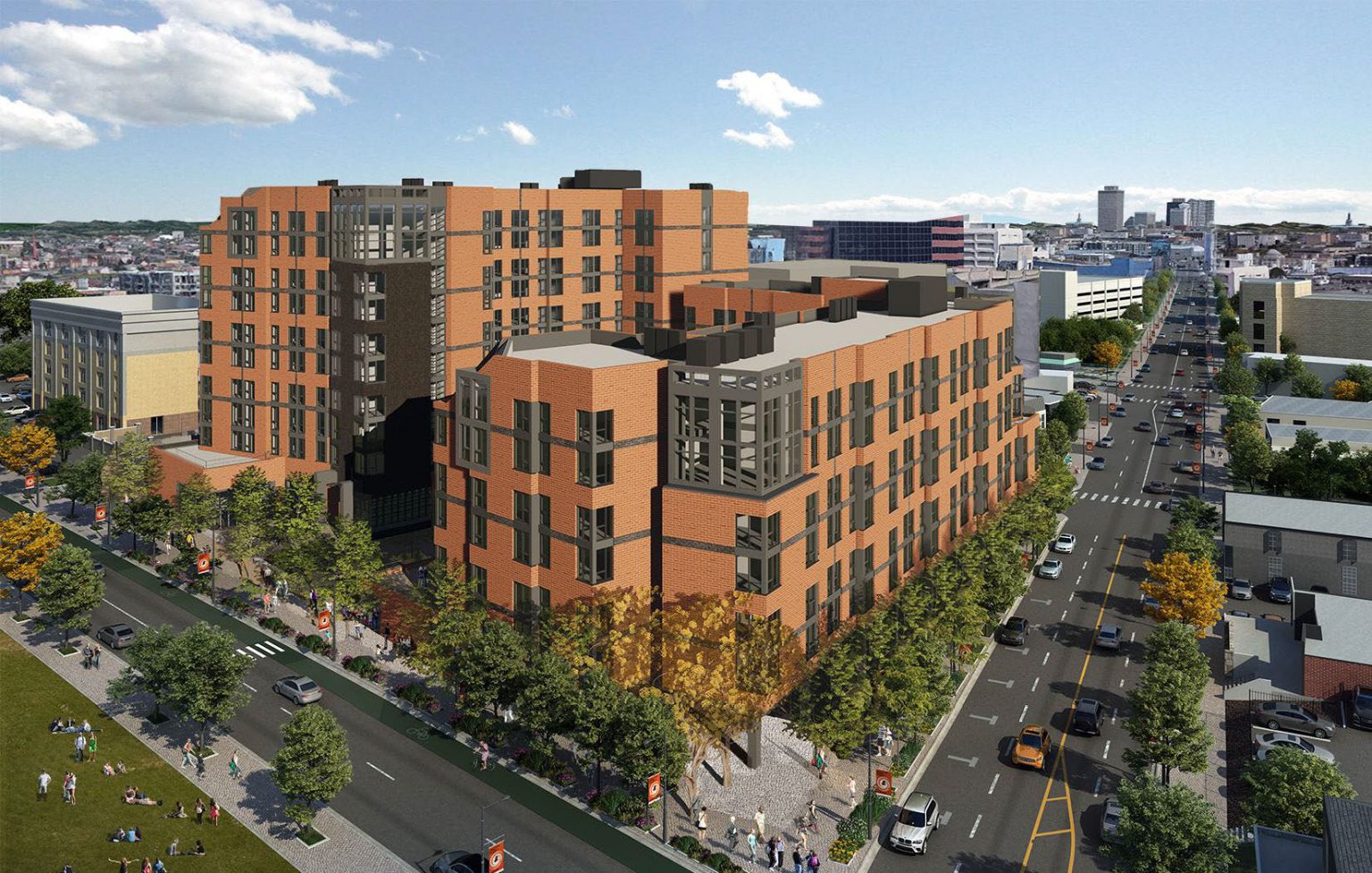 Balfour Beatty Campus Solutions together with Axium Infrastructure has announced financial close on a mixed-use student housing project for Vanderbilt University.
To be built on Broadway between Lyle and 20th avenues, the new 616-bed development will feature apartment-style units in a mix of studio, one- and two-bedroom floor.
The project, which will be delivered through a public-private partnership (P3), will also include a unique 'Co-Lab' collaboration space covering over 13,000ft2 of area for graduate and professional students for academic and entrepreneurial endeavours.
It will also include additional group and private study spaces throughout the building. The development will also feature fitness centre, public courtyard and 25,000ft2 of retail space serving the broader Vanderbilt and Nashville communities.
Balfour Beatty said that the new facility will advance the Vanderbilt University's mission to offer affordable housing and co-curricular spaces for graduate and professional students to help them build community and foster interdisciplinary connections.
Vanderbilt University associate vice chancellor and chief facilities officer Mike Perez said: "We believe the construction of this building will continue to advance our goal of recruiting and retaining exceptional graduate students who will go on to become leaders in their fields."
JE Dunn Construction's Nashville office has been appointed as the construction contractor and Chicago-based Valerio Dewalt Train as lead architect for the project.
Upon completion, the new residential facility will be managed and operated by Balfour Beatty Communities.
Construction work on the project is scheduled to begin this spring and planned to be opened in August 2023.
Balfour Beatty Campus Solutions president Bob Shepko said: "Providing an updated housing option with modern amenities and located in a vibrant neighborhood convenient to campus will further the university's goal to recruit the best graduate and professional students and provide them with an exceptional experience."
—————————————————————————————————————–
Illustration mixed-use student housing project at Vanderbilt University. Credit: Balfour Beatty Campus Solutions.