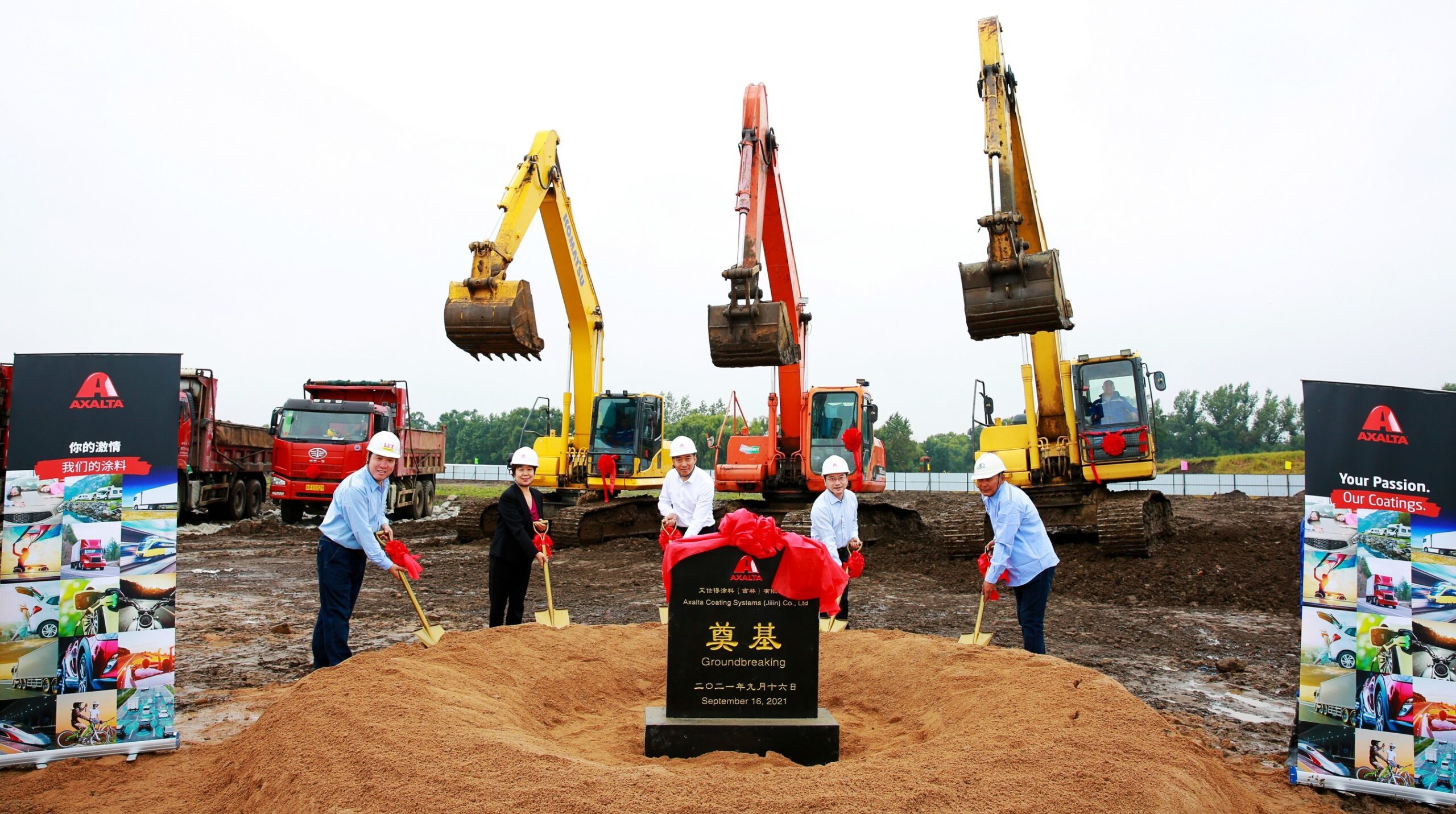 Axalta, a supplier of liquid and powder coatings, has broken ground on a coatings facility in Jilin City, Jilin Province, China.
Once constructed, the 46,000m2 facility will manufacture mobility coatings to support growing demand for light vehicles, commercial vehicles, and automotive plastic components in China.
Axalta Mobility vice president for Asia Pacific Nicolas Franc de Ferrière said: "Our new plant in Jilin is another building block supporting our ambitious growth strategy for our mobility business in China."
The new facility is slated to open in 2023.
It will primarily manufacture basecoats, primers, and clearcoats used in the firm's processes such as high solids technology.
Formulated to cut down VOC emissions, high solids coatings aid to reduce environmental impact while offering greater finishes and enhanced productivity for automotive OEMs, claimed Axalta.
Axalta Mobility Business senior vice president Hadi Awada said: "Axalta came to Jilin province in 1984 to serve the burgeoning automotive industry in China and has since established a strong presence across the APAC region supporting major OEMs.
"With this new investment in the province, we are further committing to our customers in China while supporting our ambitious growth plans in Asia."
Axalta has made several announcements this year, including the expansion of a waterborne coatings plant in Shanghai, the opening of a new Refinish Training Center in Guangzhou, and the acquisition of a Chinese producer of high-quality wire enamels.
The new facility is slated to open in 2023.
——————————————————————————————————————–
Axalta breaks ground on a state-of-the-art coatings facility in Jilin City, Jilin Province, North China. Credit: Axalta Coating Systems Ltd/PRNewswire.