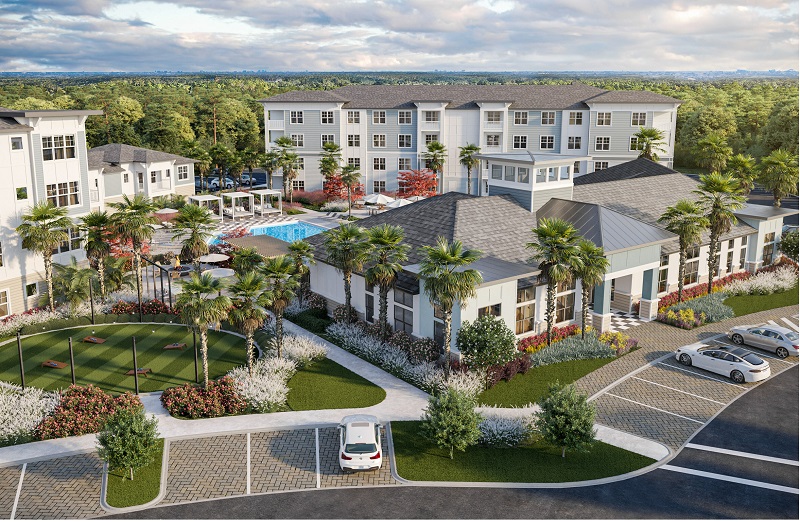 US-based multifamily developer and general contractor Aventon Companies has broken ground on a luxury apartment community in South Carolina, US.
Claimed to be the company's first luxury apartment community in South Carolina, the project, called Aventon Bees Ferry, is being built in the booming West Ashley submarket of Charleston and is located near the intersection of Bees Ferry Road and Savannah Highway.
This 30-acre project will feature 394 units and be close to major employers in addition to dining and shopping destinations, including the historic downtown Charleston peninsula.
The apartments will be offered in one, two and three-bedroom floorplans.
Aventon Companies claimed each apartment would feature its signature high-end finishes, with details usually found in luxury single-family housing.
Among the amenities offered at Aventon Bees Ferry include a community clubhouse with spaces for lounging, remote work and fitness, two courtyards, a pet spa and an on-site dog park.
Residents can enjoy a resort-style pool and gaming lawn in the primary courtyard, while the secondary courtyard will offer a nature-centred space for relaxation.
Each of the four-storied buildings will also offer elevator access.
Aventon Bees Ferry is scheduled to open in early 2024.
Aventon Companies senior managing director Ron Perera said: "With Charleston consistently experiencing year-over-year employment growth while seeing its economy and tourism industry reach unparalleled heights, Aventon decided to launch our first project in South Carolina here. South Carolina is a key part of our regional growth plan.
"Aventon Bees Ferry will provide luxury living amongst all that the city has to offer."
Watts Leaf Architects provided design for the buildings, with interior design curated by Studio 5 Interiors and landscaping and hardscaping by Thomas & Hutton.