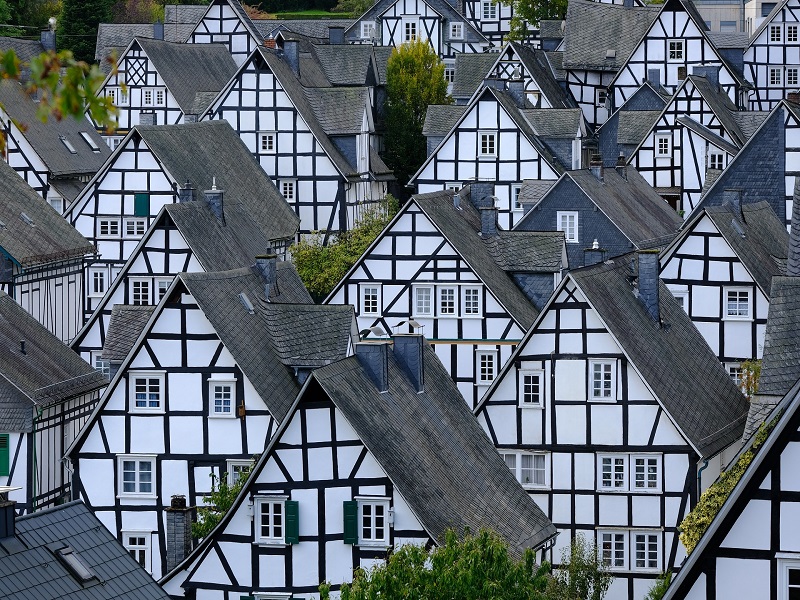 Gropyus, an Austria-based construction startup, has raised about €100m ($109m) from a group of investors led by Germany-based real estate company Vonovia.
The latest funding round also saw participation from existing shareholders such as Sweden's FAM.
The startup will use the proceeds from the Series B funding to expand its facility in southwest Germany as well as to fuel its long-term growth plans.
With the Series B round, the Vienna-based startup has raised a total funding of over €200m so far.
Gropyus CEO Markus Fuhrmann said that the company is aiming for an output of 250,000m² of timber-based homes annually by 2024, which is equivalent to around 4,000 one-bedroom apartments, reported Bloomberg.
In several cities, affordable housing has become a problem with rising rents. The Vienna-based company intends to make it cheaper for landowners with its pre-fabricated, energy-efficient apartments.
Gropyus claims to have developed a building operating mechanism to speed up construction and make the housing units easier for management.
In 2022, it finished a pilot project of constructing 54 homes within 11 weeks of completion of the concrete foundation.
Gropyus has around 300 employees at its six locations in Germany, Austria, and Liechtenstein.
Concerning the investment, Vonovia board member Daniel Riedl, who is responsible for the development and new construction projects, will be appointed to the supervisory board of Gropyus.

Riedl said: "The general housing shortage and climate change are two key challenges of our time. Our society must push ahead with environmentally friendly and sustainable solutions. At Vonovia SE, we acknowledge our obligation to make a difference.
"GROPYUS is digitalising and transforming the housing and construction industry. We want to leverage this in our projects going forward and take resource-efficient living to the next level."
Gropyus CEO Markus Fuhrmann said: "We have ambitious growth plans for the coming years and are proud to have the continued support of new and existing investors.
"We are delighted that we have been able to impress Europe's largest residential real estate company, Vonovia, with our products. This shows the considerable trust and belief they have in our mission.
"We will invest the funds from our current Series B financing round in product development and the expansion of our production and manufacturing capacities in Richen."