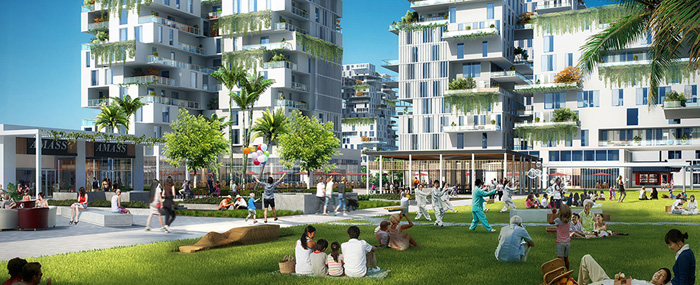 Singapore's Urban Redevelopment Authority (URA) has selected Atkins, the British engineering, design, planning, architectural design, project management and consulting services company, to provide masterplanning and urban design services to Bayshore precinct in Singapore.
Bayshore precinct will be a 60ha residential-led development which will provide housing for about 12,000 families.
It will be developed at East Coast Park with existing public and private housings in the surrounding to create a lifestyle waterfront urban village.
Bayshore precinct will be designed in such a way so that the residents can walk or cycle along dedicated cycling paths to Bayshore MRT station and Bedok South MRT station within five to ten minutes.
Atkins director for urban development and design in South East Asia Eli Konvitz said: "Our approach is to create an exemplar development for Singapore, a new form of urbanism that can be replicated elsewhere.
"Bayshore precinct will be an adaptive system that maximises outcomes from the interacting aspects –people living, working, playing in and travelling through the area."
The new development will benefit from the existing greenery and strong public transport system which is already there connecting to the other parts of the city.
URA wants to capitalize on Atkins' expertise in masterplanning community with 'car-lite' strategy to make Bayshore precinct an attractive livable place with strong sense of community.
As part of company's 'car-lite' strategy, the streets will be designed to support the progress of technology including future adoption of connected autonomous vehicles, which is undergoing trial in Singapore.
Main focus of the plan will be 'streets as a destination' which will make streets as vibrant public spaces, instead of dedicating roads just for vehicular movement.
Atkins' lead designer for the project Maulik Bansal said: "Bayshore will focus on putting people at the heart of the conversation, exploring how communities form around shared spaces, how people interact with them, what choices they have, and how our approach to place-making enables community ownership and a sense of belonging."
Atkins will also integrate two MRT stations currently under construction.  Bayshore precinct project will be delivered by a multidisciplinary team comprising masterplanners, urban designers, architects, engineers and transport planners.