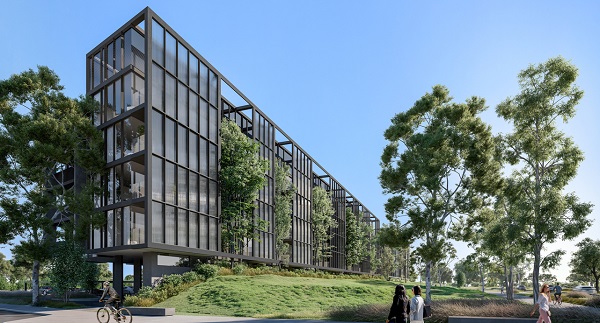 Arada has awarded two contracts to Airolink Building Contracting for the construction of nine apartment blocks in Aljada, which is a 24 million ft2 mixed-use project in Muwaileh of Sharjah in UAE.
Featuring a total of 740 homes, the buildings under the two contracts will include five Sokoon blocks, two new apartment blocks situated close to Aljada's museum and the two Gate buildings, which are to be built in different parts of the Aljada master plan.
Construction of around 7,000 units is underway under the Aljada masterplan.
Under the $102.64m (AED377m) contract, Airolink Building Contracting is responsible to construct the five Sokoon apartment buildings and the two apartment blocks next to the museum.
Work on the Sokoon buildings will start immediately and is slated to complete in 20 months.
Sokoon buildings will feature 482 homes, while two apartment blocks close to the museum will have 138 homes.
Both the buildings will be constructed in Naseej district, which is a culture neighbourhood of Aljada.
Under the $20.96m (AED77m) contract, Airolink Building Contracting will build The Gate, which will comprise two apartment buildings at the entrance of Aljada.
Construction of the 120 homes in The Gate will also commence soon and be completed in 16 months.
Arada group CEO Ahmed Alkhoshaibi said: "Sharjah's most exciting new master development is now growing at an incredible pace, and we're working hard towards reaching our goal of completing 5,000 homes during 2022. We continue to welcome hundreds of new families relocating to Aljada's first residential phase, who are enjoying the extensive retail, dining, educational and entertainment facilities on offer."
Spanning over an area of 24 million ft2, Aljada is Sharjah's largest project.
Arada has finished nearly 1,500 homes at Aljada, including 14 apartment blocks and a garden villa community in the first residential phase of the community, besides two phases of SABIS International School-Aljada (SIS-Aljada).
—————————————————————————————————————–
Image: Construction of around 7,000 units is underway under the Aljada masterplan. Credit: Arada Developments LLC.