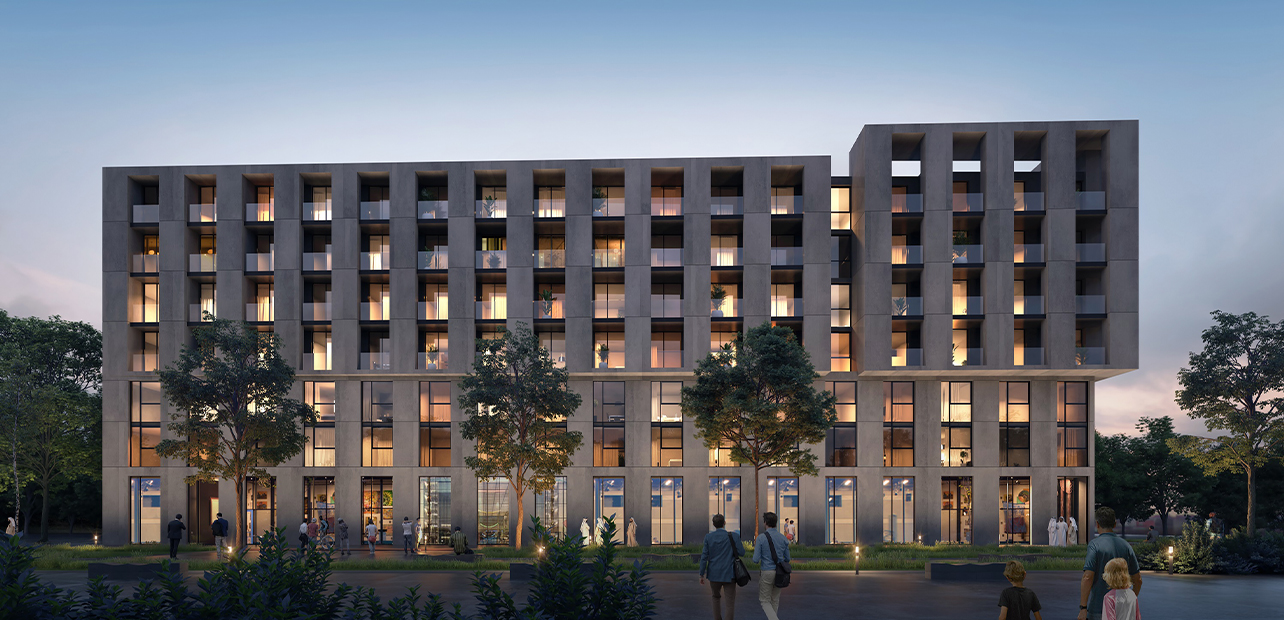 UAE-based property development firm Arada has awarded a contract worth $87.65m (AED322m) to Mohammed Abdulmohsen Al-Kharafi & Sons (Al-Kharafi) to construct eight premium apartment buildings in New Sharjah.
The eight Tiraz apartment blocks will be constructed at the $6.5bn (AED24bn) lifestyle megaproject in New Sharjah.
They form part of Aljada's new creative neighbourhood, Naseej District, and will comprise a total of 920 homes.
The new apartment buildings will feature a range of one-bedroom and two-bedroom apartments, studios.
All Tiraz apartments will have smart home features that come as standard, and residents will also have access to children's play areas, two swimming pools, a health club, and a family barbecue space.
Previously, Al-Kharafi worked with Arada on the Nasma Residences project.
Work on the eight premium apartment buildings is scheduled to commence immediately and is planned to take 18 months for completion.
Arada CEO Ahmed Alkhoshaibi said: "This award to Al-Kharafi shows our continued commitment to delivering high-quality homes at Aljada, which is increasingly becoming one of the region's most active jobsites with 6,000 units currently under construction.
"The coming year will be transformational for Aljada, with substantial retail, education, F&B and entertainment assets all nearing completion, alongside thousands of new homes, which will see the community's population rising significantly as a result."
The company stated that the many important components of the Aljada master plan are scheduled to be completed this year.
The third and fourth Misk Apartments buildings are planned to be completed in March, and the second and final phases of the SABIS International School – Aljada (SIS-Aljada) are planned to be opened in August.
—————————————————————————————————————–
Al-Kharafi to build eight Tiraz apartment buildings at Aljada megaproject in New Sharjah. Credit: Arada Developments LLC.