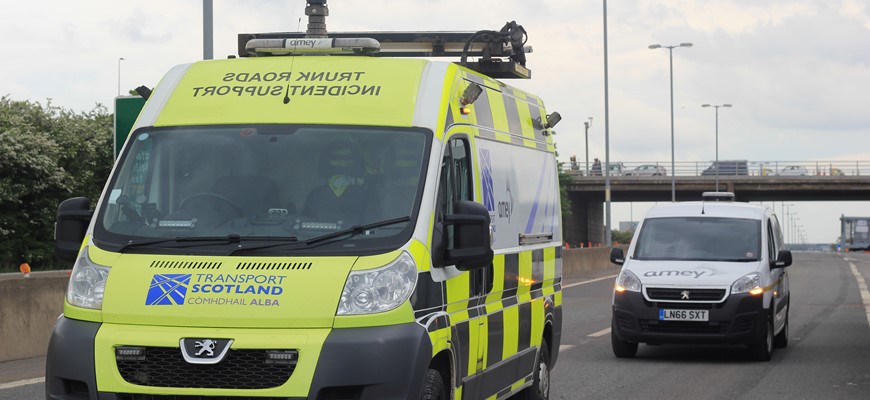 UK-based infrastructure support service provider Amey has been awarded a contract by Transport Scotland, an executive agency of the Scottish Government, to maintain and improve the motorways and trunk roads in south east Scotland.
The eight-year contract, which is valued £400m, has the option for an extension of up to four years, bringing the total contract value of £690m. Work under the contract is scheduled to commence in August 2020.
Under the network management contract (NMC), Amey will be responsible for providing engineering design and operational delivery services for more than 600km of road.
Amey will provide vital services on key routes such as the A75, A76 and A77, as well as on parts of the M8 and M74 around Glasgow.
The scope of work also includes cyclical maintenance, motorway lighting and traffic signals, barrier repairs, winter maintenance as well as the Trunk Road Incident Support Service (TRISS).
Amey chief executive Amanda Fisher said: "Amey is extremely proud of its record of delivery in Scotland, and our dedicated engineers and suppliers welcome this opportunity to continue working with Transport Scotland to support local growth, economic development and a more sustainable service across the South West region."
Amey earlier signed highways contract with Transport Scotland to provide maintenance services for the upgraded sections of the M8, M73 and M74.
Last year, Amey was selected by telecommunications service provider CityFibre to extend the latter's 150km network in Edinburgh to homes and businesses across the city.
The communications infrastructure network, which is expected to cross 2,100km, is estimated to provide a direct economic impact of more than £50m and unlock long-term impact of more than £4.3bn to Edinburgh's economy.
———————————————————————————————————————-
Amey will improve the motorways and trunk roads in Scotland. (Credit: AMEY PLC)