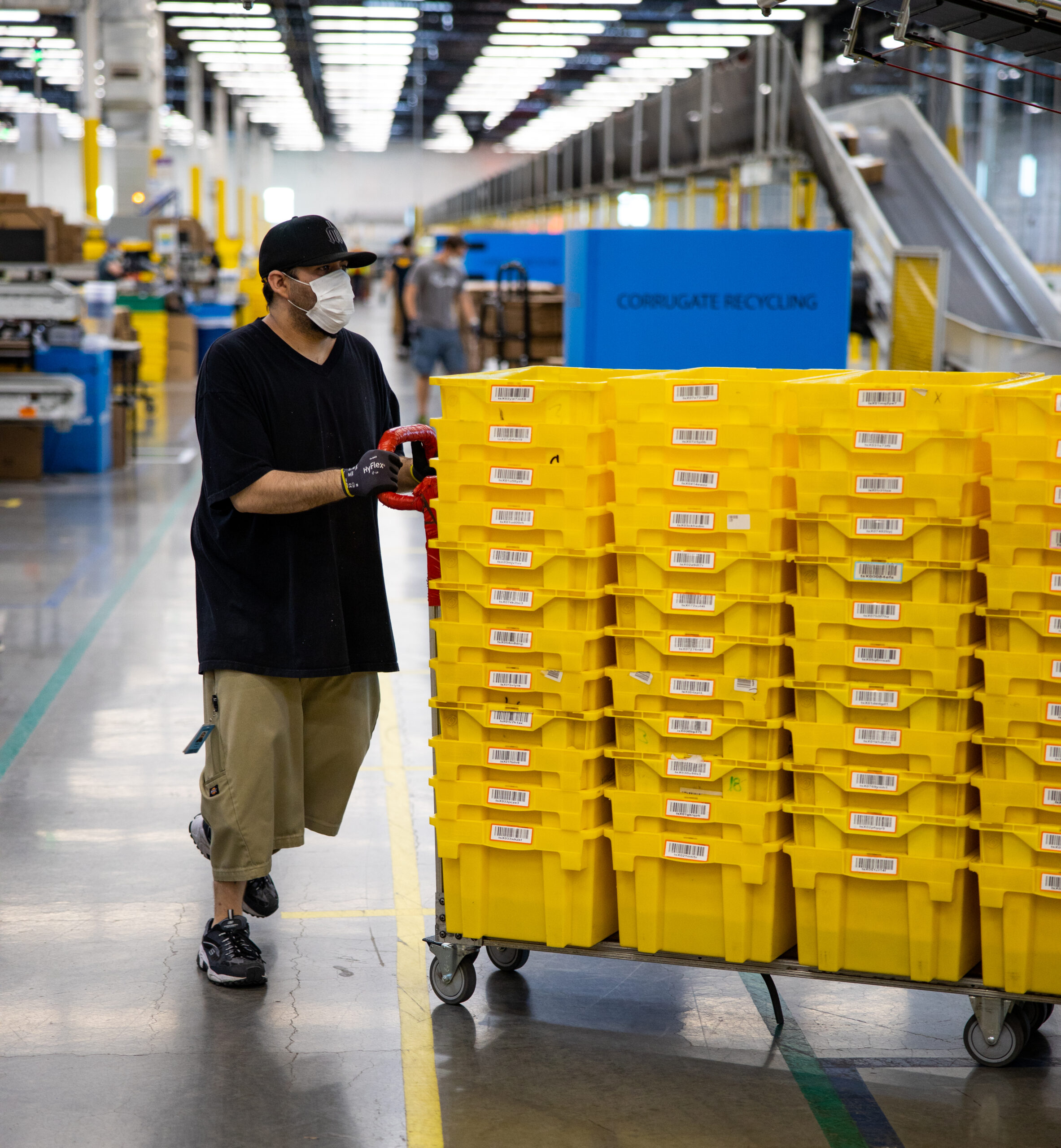 Amazon.com has announced plans to open its first fulfillment centre in Waco, Texas, the US, in 2021.
Once operational, the centre will provide over 1,000 full-time jobs.
Amazon vice president of global customer fulfillment Alicia Boler Davis said: "We are proud to be bringing our newest Amazon facility to the city of Waco and we look forward to bringing in new jobs and supporting this great community.
"We are excited for our future in Central Texas, and for what this means for our customers as we continue to grow. We'd also like to thank local and state leaders for their strong support in making this project possible."
At the 700,000ft2 robotics fulfillment centre, Amazon employees will pick, pack and ship small items such as books, electronics and toys to customers.
Texas Governor Greg Abbott said: "The Lone Star State is proud to celebrate another economic achievement for Central Texas with Amazon's new investment in Waco.
"Texas continues to thrive as the nation's premier destination for companies like Amazon thanks to our skilled workforce, diverse economy, and business-friendly model that promotes economic growth.
"This facility is the latest milestone in the strong partnership between Amazon and Texas, and I look forward to seeing the prosperity this facility will bring to the Waco community."
Amazon has committed to invest more than $700m to offer upskilling training for 100,000 employees in the US for in-demand jobs.
The firm has created over 43,000 jobs in Texas and invested over $16.9bn in the state since 2010.
Its investments are claimed to have contributed over $18.8bn in GDP to the Texas economy and helped generate more than 49,000 indirect jobs in addition to direct jobs.
————————————————————————————————————————————–
Amazon plans to open its fulfillment center in Waco, Texas in 2021. (Credit: Amazon.com, Inc.)