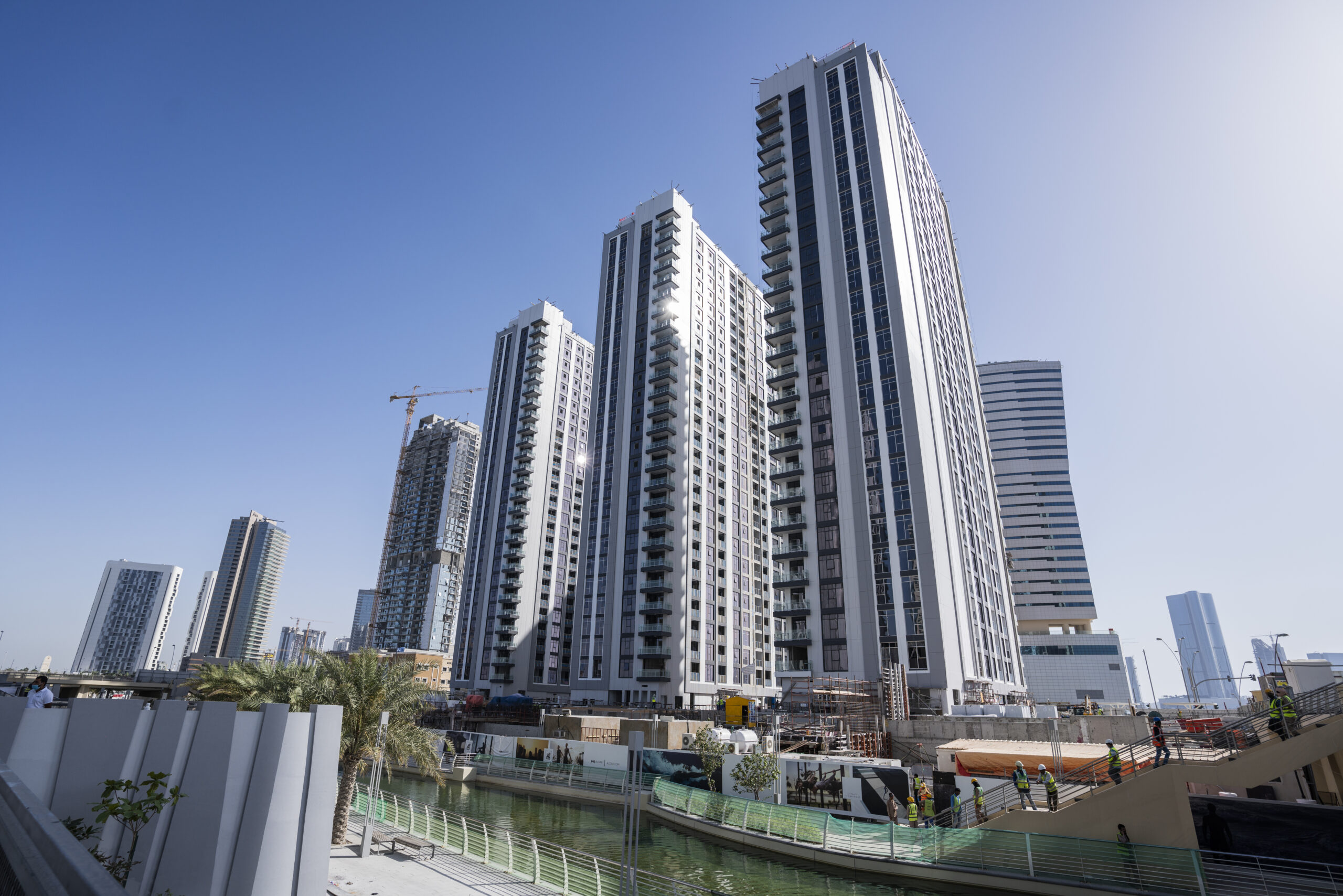 Aldar Properties has completed the handover of The Bridges development on Reem Island in Abu Dhabi, United Arab Emirates.
On Reem Island, Aldar Properties completed the first three towers at The Bridges, with 636 apartments and construction of the remaining three towers is advancing currently.
The Bridges towers will feature pop-up shops, a café, and outdoor fitness equipment. Another building on the island, Reflection, a 374-apartment, is also making steady progress. The apartment completed one-fourth of the work.
On Yas Island, the company has started handover of the first two precincts at Yas Acres, the flagship golf and waterfront villa and townhouse development.
Currently, final installations are taking place in precinct D and the upcoming activity will be focused on laying asphalt and undertaking snagging works.
As part of its commitment to digital transformation, the company has made virtual home tours available for its customers at the projects.
Aldar also claims to have undertaken specialised disinfection services in order to ensure safe and seamless handover of the properties.
At the company's Water's Edge development at the heart of Yas Island, has passed the half-way mark. The development includes 13 mid-rise residential blocks and is comprised of studios, one, two and three-bedroom apartments.
Onsite activity at the Lea development has focused on general surveying and ground preparation along with trench lowering for sewerage and drainage for the 238 land plots.
Aldar Properties, commercial executive director Rashed Al Omaira said: "We are proud to have started the year with a number of handovers including The Bridges and Yas Acres. The Bridges brings the very best of Reem's canal, park, waterfront and city skyline views, and Yas Acres emphasises a sense of community with leisure at the heart of everyday life.
"All of our other developments are seeing solid progress and we look forward to delivering new homes to our customers in the coming period. Aldar is also committed to ensuring the health, safety and wellbeing of all people working on site.
"In the current environment, we are strictly monitoring the government mandates and are in close contact with our contractors and suppliers to ensure that all safety guidelines are diligently met and that all of our people and sites remain safe on all various levels."
Other properties at which Aldar is making progress include the Alreeman community in Al Shamkha and the Alghadeer development, where one-fourth and half-way milestones have been reached, respectively.
—————————————————————————————————————————————————-
Aldar Properties' The Bridges development on Reem Island. (Credit: Aldar Properties PJSC.)