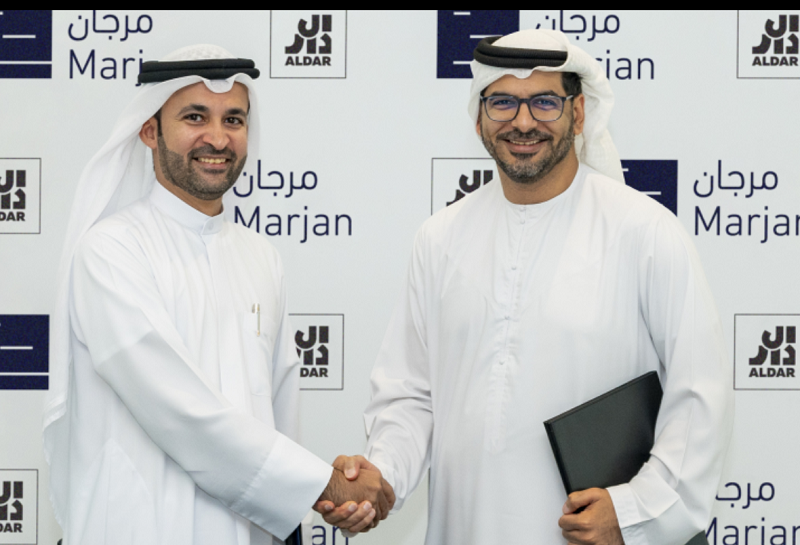 Aldar Properties, an Abu Dhabi developer, has bought a beachfront plot of over 40,000m2 on Al Marjan Island in Ras Al Khaimah to build a mixed-use residential community.
It bought this land from master developer Marjan.
ALDAR intends to combine this plot with existing land it bought earlier this year as part of the Doubletree by Hilton Resort & Spa Marjan Island acquisition.
Slated to launch next year, the project will become the company's first residential community in Ras Al Khaimah.
It will feature a combination of more than 2,000 branded and premium residences with access to a beach club, retail spaces, and two kilometres of private beach.
Aldar Properties group CEO Talal Al Dhiyebi said: "Ras Al Khaimah continues to represent an attractive market for Aldar, driven by the emirate's demographics, strong market fundamentals and dynamics."
Al Dhiyebi added: "Its appeal as an investment and living destination continues to grow, benefiting from the return of leisure travel and the continued efforts and execution of the emirate's strategy to attract investment, residents, and visitors. With this new land deal and our recent acquisitions, we are excited about Aldar's growth potential in the market."
Marjan CEO Abdulla Al Abdouli said: "Al Marjan Island is regarded as a world-class leisure and lifestyle destination, and it continues to attract interest from leading regional and international investors and operators."
Al Abdouli added: "Our role is to deliver the long-term vision of the leadership to establish Ras Al Khaimah as one of the region's preferred lifestyle and investment hubs and it gives us great pleasure to see this vision come to life. Aldar's first residential project in Ras Al Khaimah reflects its trust in Al Marjan Island as a destination."
————————————————————————————————————-
Image: Aldar Properties group CEO Talal Al Dhiyebi shaking hands with Marjan CEO Abdulla Al Abdouli. Credit: Aldar Properties.