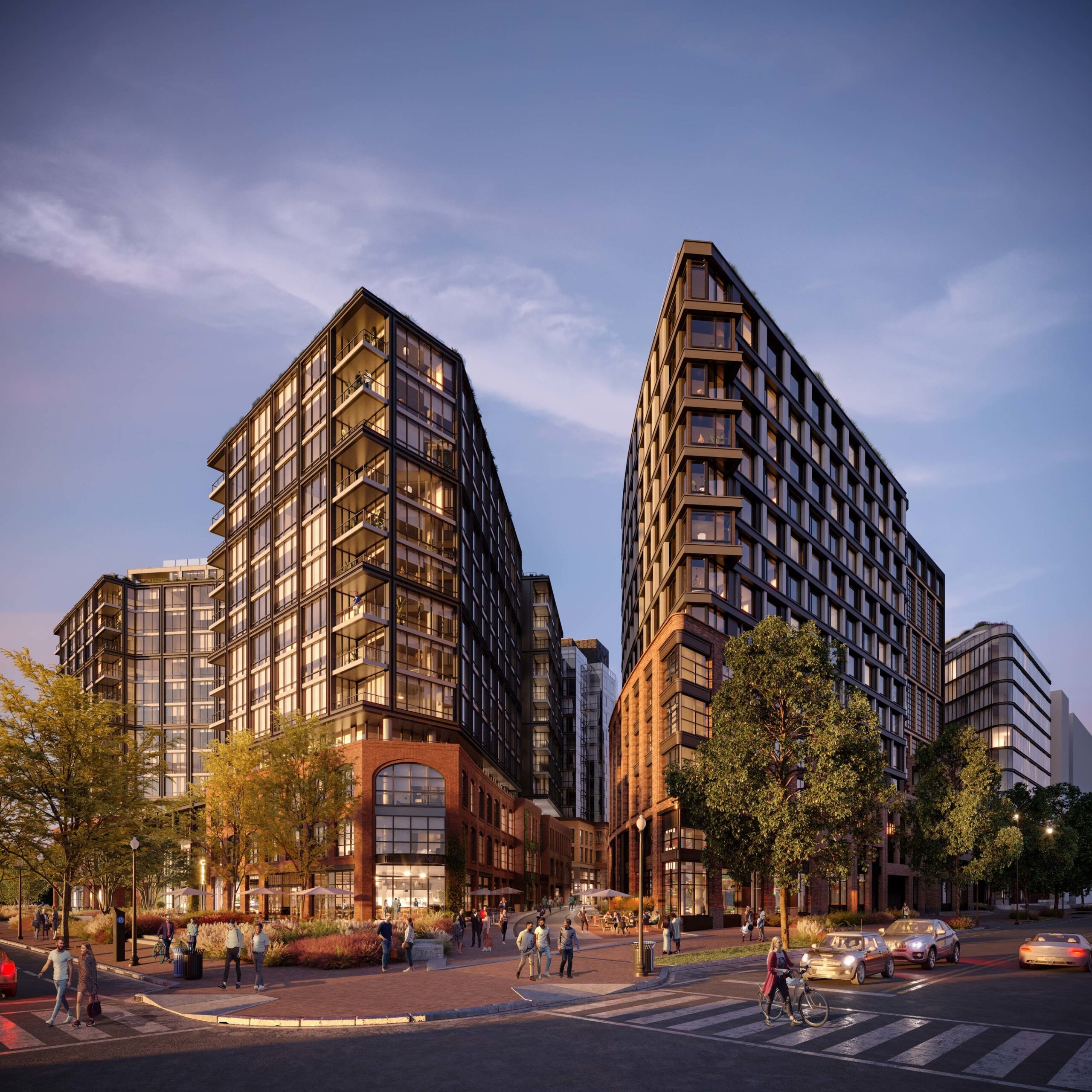 Akridge and National Real Estate Development (National Development) has broken ground on phase one of The Stacks development in Washington D.C., in US.
Akridge, Bridge Investment Group (Bridge), Blue Coast Capital (BCC), and institutional funds managed by National Real Estate Advisors (National) jointly own this project.
The project is situated in the Capitol Riverfront's Buzzard Point neighbourhood.
Financed by construction lender Bank OZK, first phase is slated to deliver in 2025.
Phase one will include three rental residential mixed-use towers with over 1,100 rental apartment units, with more than 10 % allocated for affordable housing, and around 35,000ft2 of retail space.
Clark Construction Group has been selected as the general contractor for the project.
District Of Columbia Mayor Muriel Bowser said: "When we broke ground on Audi Field in 2017, we knew it was the start of something special at Buzzard Point.
"Now, we have 1,100 new opportunities for people to live in a fantastic neighbourhood – right along the Anacostia River, near the beautiful new Frederick Douglass Memorial Bridge, and between The Yards and The Wharf. In addition to housing, The Stacks will bring more jobs, more amenities, and more opportunity for DC residents."
Clark vice president Molly Raglani said: "Clark is grateful for the opportunity to deepen our history of partnership with Akridge and National Real Estate Development to bring this world-class multi-use development to life.
"As a Washington, DC builder for the past 117 years, we're excited to help our partners continue the transformation of Buzzard Point into a destination for the community to enjoy."
The Stacks design has drawn its inspiration from the historic Washington, DC neighbourhoods and walkable communities and cities across the world.
The development team involved with Phase One are Gensler, Morris Adjmi Architects, Handel Architects, Eric Colbert & Associates,West 8, and LEE And Associates.
They worked together with the project team and additional architects including DXA, HOK, and Hickok Cole to set up The Stacks' foundational design guidelines.
An important aspect of the project will be a pedestrian-only road passing through the heart of the project to direct people from the stadium to the waterfront.
Running north to south, the road will link retail, public plazas, and community and residential spaces.
The project will also have a park and open, outdoor community spaces designed to encourage residents and visitors to gather.
The project will feature on-grade stormwater retention capability and greenspace, enabling the reclamation of more than 14,000 CF of stormwater on-site.
Its facades, units, and facility spaces are designed to LEED Gold standard to boost energy efficiency and performance standards.
To make use of the direct southerly sun exposure, the southernmost building will have solar panels on the roof.
————————————————————————————————————–
Image: The project is situated in the Capitol Riverfront's Buzzard Point neighbourhood. Credit: Akridge/PRNewswire.