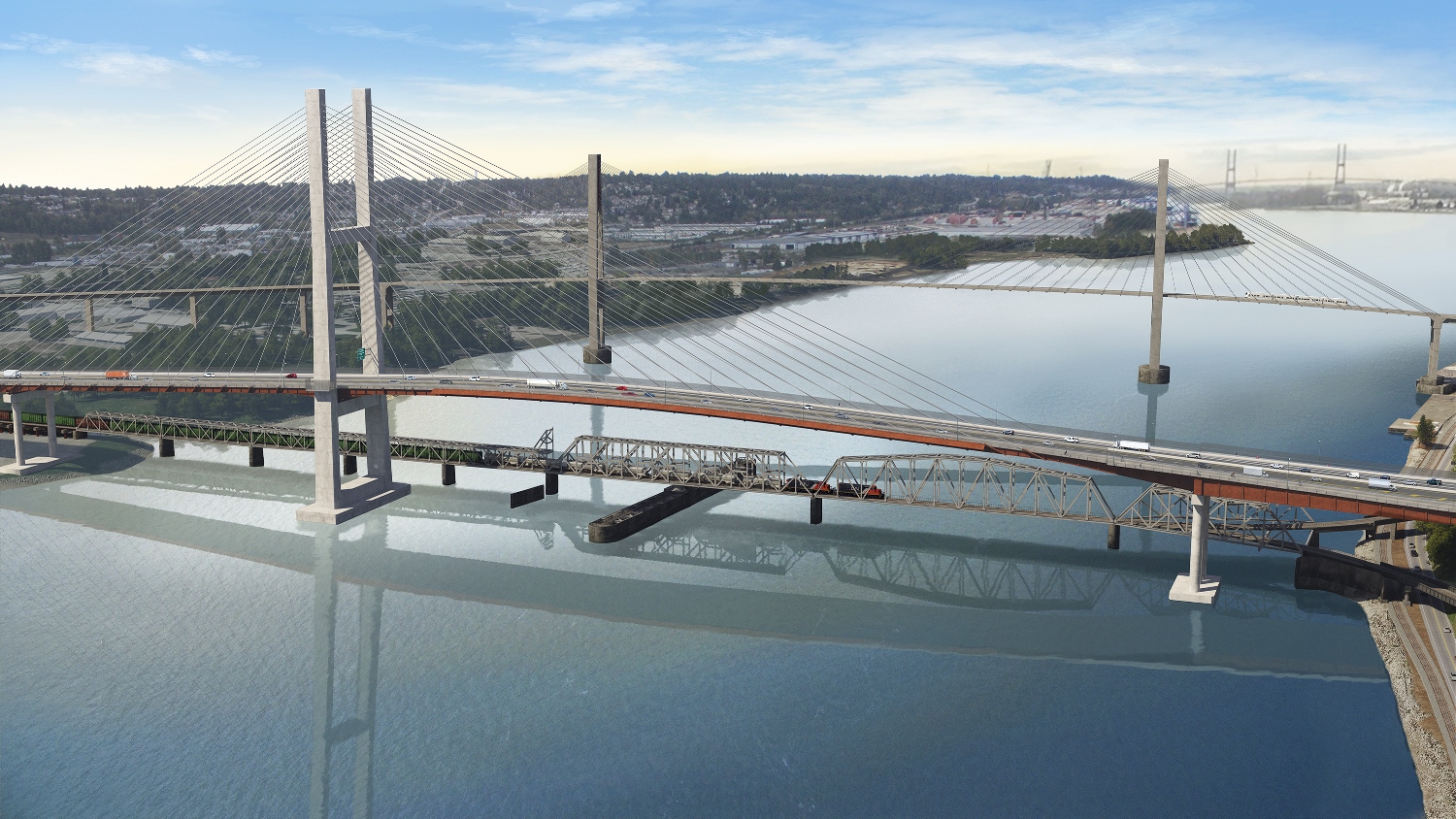 Fraser Crossing Partners, a joint venture between Aecon Group and Acciona, had reached financial close on the Pattullo Bridge Replacement Project in British Columbia, Canada.
To be built at a budgeted cost of CAD1.377bn ($1.04bn), the project will be a new four-lane cable-stayed bridge over the Fraser River, offering network connection between New Westminster and Surrey.
The project is funded and will be owned by the Province of British Columbia. It is being delivered under the Province's Community Benefits Agreement (CBA).
The 50/50 joint venture Fraser Crossing Partners was selected by the Province of British Columbia to design, build and partially finance the project. The value of the contract is CAD967.5m ($728.8m).
The new bridge will feature a centre safety median barrier and wider lanes to accommodate both passenger and commercial vehicles, along with dedicated walking and cycling lanes. A barrier will separate the walking and cycling lanes on both sides of the bridge.
The project will also include the construction of connecting roadways on the north and south sides of the bridge, grade separations on Highway 17. The existing bridge will be removed, once the new bridge is completed, as part of the project.
Early construction activities could begin in the first quarter of 2020 and the new bridge is expected to be open in 2023. The full project completion is expected to take place in the first quarter of 2025, with the removal of the existing bridge.
Aecon Group president and CEO Jean-Louis Servranckx said: "This award adds another signature bridge project to Aecon's strong backlog, further diversifying our presence in Western Canada and underscoring our preeminent reputation as a partner-of-choice for delivering critical infrastructure projects nationwide.
"The Pattullo Bridge Replacement is one of the largest infrastructure projects in British Columbia and Aecon is pleased to work with Acciona and our valued client to improve the mobility of commuters, cyclists and pedestrians between surrounding communities."
In December 2019, Fraser Crossing Partners was selected by the Province of British Columbia as the preferred proponent for the project.
——————————————————————————————————————————————————
Image: Rendering of the new replacement of the Pattullo Bridge. (Credit: Aecon.)