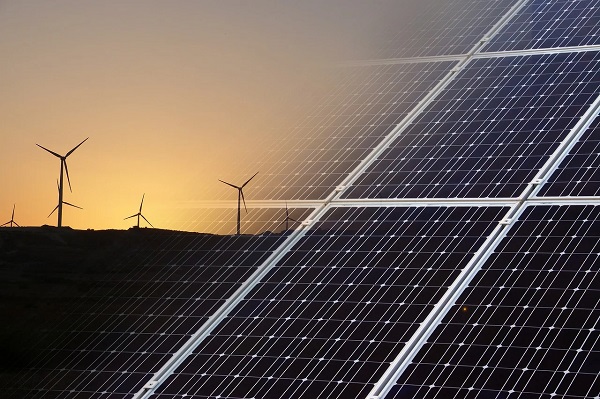 Adani Group has plans to invest $100bn over the next ten years in developing new energy and data centres.
Speaking at the Forbes Global CEO conference in Singapore, Adani Group chairman Gautam Adani said 70% of this investment will be done by the ports-to-energy conglomerate in the energy transition aspect, reported Press Trust Of India via The Hindu.
The group aims to add 45GW of hybrid renewable power production capacity and construct three giga factories to produce wind turbines, hydrogen electrolyser, and solar panels.
Out of the 3 giga factories to be built, the first would be for a 10GW silicon-based photovoltaic value-chain that will be backward-linked from raw silicon to solar panels; second would be a 10GW combined wind-turbine production facility; and the third would be a 5GW hydrogen electrolyser factory.
Gautam Adani said: "In addition to our existing 20 GW renewables portfolio, the new business will be augmented by another 45 GW of hybrid renewable power generation spread over 1,00,000 hectares of land — an area 1.4 times that of Singapore. This will lead to commercialisation of three million metric tonne of green hydrogen."
The total market capitalisation of Adani Group's listed companies stands at $260bn.
The group intends to interlink data centres via a host of terrestrial and globally connected undersea cables drawn at its ports and develop consumer-based super-apps that will bring many of its consumers on one digital platform.
The data centre market in India is experiencing huge growth. However, this sector draws more energy than others.
Adani said that the group's move to construct green data centres is a 'game-changing differentiator'.
He further added: ""We also just finished building the world's largest sustainability cloud that already has a hundred of our solar and wind sites running on it — all off a single giant command and control centre that will soon be augmented by a global A-I lab."
—————————————————————————————————————–
Image: The group aims to add 45GW of hybrid renewable power production capacity. Credit: David Mark from Pixabay.