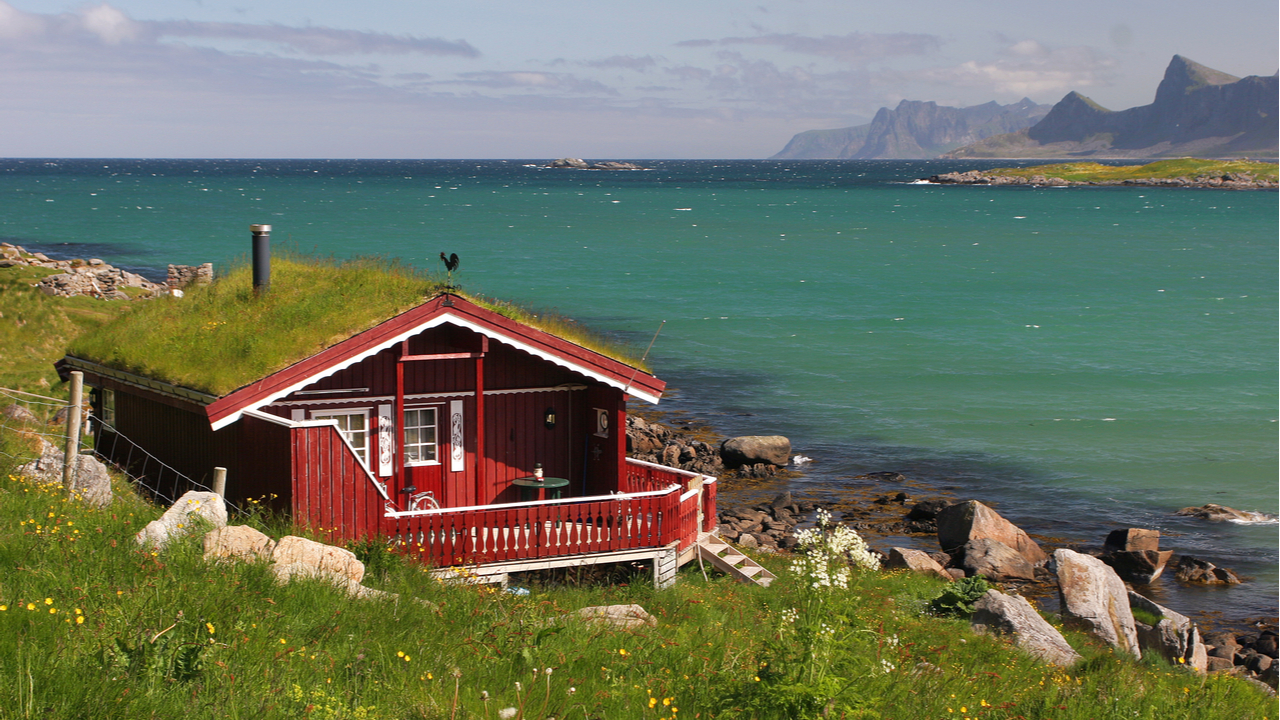 Designbuild Network lists the top five terms tweeted on construction sustainability in Q3 2020, based on data from GlobalData's Influencer Platform. The top tweeted terms are the trending industry discussions happening on Twitter by key individuals (influencers) as tracked by the platform.
1. Passive House – 318 mentions
Countries adapting to Passivhaus or passive house building standards and how energy-efficient constructions can reduce a building's ecological footprint were popularly discussed in the third quarter. Monte Paulsen, a passive house specialist, tweeted updates from the Passive House Institute's (PHI) annual meeting of Accredited Building Certifiers. He noted that there are more than 2.5 million square metres of PHI-certified buildings amounting to more than 26,000 units. China is reported to have the largest and tallest of these energy-efficient buildings.
Passive house also trended with the UK's first initiative to build greener healthcare centres that meet passivhaus standards. The National Health Service (NHS) and NHS Improvement have decided to build the greenest buildings inside the NHS. The Coventry-based Foleshill Health Centre is expected to be most energy efficient medical facility in the country. The $4.4bn facility is being created by the Community Health Partnerships (CHP) and NHS Coventry and Rugby Clinical Commissioning Group (CCG).
In other discussions, Wolfgang Feist, a physicist, shared a graph on Luxembourg having reduced the per capita energy use by 39% since 1965. The graph reflected more scope of improvement for energy efficiency, with the country having now called for passive house requirement for all its new buildings and constructions.
Here's a thread with a few live updates from the Passive House Institute's annual meeting of Accredited Building Certifiers. There are now more than 2.5 million square meters of PHI-certified buildings, totalling more than 26,000 units. The largest and tallest are in China… pic.twitter.com/axdQ7lKpDh

How well do you

really

know your competitors?

Access the most comprehensive Company Profiles on the market, powered by GlobalData. Save hours of research. Gain competitive edge.

Company Profile – free sample

Thank you!

Your download email will arrive shortly

Not ready to buy yet? Download a free sample

We are confident about the unique quality of our Company Profiles. However, we want you to make the most beneficial decision for your business, so we offer a free sample that you can download by submitting the below form

By GlobalData

— Monte Paulsen (@MontePaulsen) September 18, 2020
2. Climate Change – 111 mentions
The need to retrofit buildings for construction sustainability to limit climate change and countries overhauling the building and construction sector to fullproof the environment against climate change were popularly discussed in Q3. According to an article shared by Jane Anderson, a researcher and consultant, Diana Urge-Vorsatz, the vice chair of the Working Group III of the Intergovernmental Panel on Climate Change (IPCC), stated the need to retrofit buildings that can reduce energy and water usage by almost 80%.
She further added that not doing so will increase the lock-in risk of emissions, disallowing countries to reach the net zero target and limiting climate change. The IPCC also lists some examples of lock-in solutions such as partial or incremental retrofits, district heating, boiler replacements before thermal retrofit, and more.
In other discussions, Elrond Burrell, a certified passive house designer, shared an article on New Zealand unveiling plans of its Building for Climate Change programme that deals with greenhouse emissions in the construction industry. Discussions around insulation and glazing needs for buildings, which help in keeping homes ventilated, dry and warm are expected to commence in the beginning of next year.
Jenny Salesa, New Zealand's minister for building and construction, further stated that the scheme will enable future buildings to deal with the effects of climate change such as incessant rains and rising temperatures.
Vice Chair of WGIII of the IPCC @DianaUrge has said that if we don't retrofit buildings to reduce energy consumption by 80%, we are just "locking in" emissions which will prevent us reaching net zero and limiting disastrous climate change. https://t.co/o3okReV7It pic.twitter.com/2rCgubyn5d

— Jane Anderson (@constructionlca) July 7, 2020
3. Ventilation – 106 mentions
Understanding the need to assess ventilation levels and install energy recovery ventilators or heat recovery ventilators were some popularly discussed topics on construction sustainability during the quarter. According to an article shared by Cath Noakes, a civil engineering professor at Leeds University, a lot of people have become conscious about the air they maybe breathing or inhaling. Therefore, the need to assess ventilation and measure carbon dioxide has become important for many.
She noted that exhaled air contains carbon dioxide, which builds up in indoor places and keeps rising with more occupancy, heightened physical activity, and carbon dioxide sources present around the space. Ideally, the ventilation rate should be below 1,000ppm and around 800ppm to reduce emissions and to have fresh breathable air.
Among other discussions, MA Green Building, a network and resource for green builders, companies, and projects, shared an article on the importance of energy recovery ventilators (ERVs). The article noted that indoor air quality (IAQ) can be 200%-500% more polluted than outside air. Consequently, people suffering with conditions such as allergies can be more affected by the poor air quality.
In addition, the current Covid-19 crisis has forced people indoors, making it essential to assess ventilation. Various high-performance buildings and green construction programmes already have ventilation strategies in place. However, people should consult their heating or air company or their building performance specialist to get a suitable solution for their homes, experts noted.
Lots of people looking to measure CO2 in buildings to assess ventilation, so here's a few thoughts.
You should be looking for CO2 below 1000ppm, and ideally around 800ppm BUT there's a bit more to it 1/9

— Prof Cath Noakes 😷 (@CathNoakes) September 8, 2020
4. Building Materials – 96 mentions
Off-gassing or out-gassing from building materials and complacency in buildings materials were popularly discussed in Q3. According to an article shared by Kate de Selincourt, a writer and researcher, off-gassing from building materials posed several questions about the safety and comfort of buildings. For instance, London Southbank University (LSBU) researchers found a glazed apartment in Camden to be overheating in 2016, while these findings were not displayed in the software modelling for the same building.
Among other discussions, Mark Mitchell, an author, shared an article on the biggest challenge for building materials companies being complacency. One of the biggest areas where building materials companies are lagging behind, is their online marketing, the article noted. Building materials companies are also not adapting to new customer demands and are still relying on traditional solutions such as trade shows and printed advertising to reach out to customers, the article detailed.
This study has really stuck in my mind. I think about it a lot when people are discussing off-gassing from building materials, as well as about the obvious questions of safety and comfort https://t.co/fJumBBw5fp

— Kate de Selincourt (@Kate_de) July 14, 2020
5. Covid-19 – 65 mentions
Technical guidance on how to safely re-occupy buildings and the crucial importance of building sustainable infrastructure were popularly discussed in Q3. According to an article shared by Orga Hegarty, an architect, the Chartered Institution of Building Services Engineers (CIBSE) have listed some technical guidance on how to safely re-occupy buildings post coronavirus lockdowns. The CIBSE documents provide a detailed summary to ventilation requirements, re-commissioning of lifts and elevators, and specific lift usage and occupancy rules.
Covid-19 was also discussed with respect to the importance of building sustainable infrastructure, especially in areas such as sanitation and construction. Indranee Rajah, a Singaporean politician and lawyer, and the Second Minister for Finance and Education, stated that such infrastructure changes would require increased funding from non-governmental sources.
She also emphasised the need to work with multi-lateral development banks and adopt new technology solutions to fulfil public health needs, such as clean water, health, sanitation, hygiene and waste disposal services.
'Covid19 Emerging from Lockdown' -technical guidance on safely re-occupying buildings, incl restricting lifts to 1 person only, changing ventilation systems to reduce re-circulation of air etc @CIBSE https://t.co/KDV6jL5J37 pic.twitter.com/aElHOcN7f1

— Orla Hegarty (@Orla_Hegarty) July 13, 2020