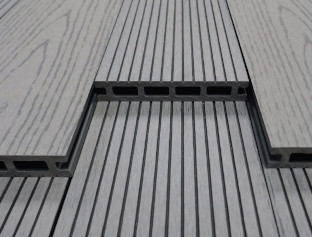 Brought to you by
Wood-plastic composites (WPC) have been available in the UK for approximately 15 years (give or take a couple of years, depending on which merchants you speak to) and this is our third Sector Focus on WPC. In that time, although WPC has been widely accepted and overcome the initial reticence from some quarters, it is fair to say that it is still very much a developing area and, unlike countries like France, Germany and Japan, it is a long way from being considered a 'mature market'. Consumers should now be able to find some form of WPC in the catalogues for almost every timber merchant. However, the definition of what that WPC product might consist of remains flexible to say the least. The proportions of the various constituent parts as well as the exact ingredients themselves vary widely from one manufacturer to another.
For the purposes of our Sector Focus we only look at products that have a large proportion of wood content by the way of wood pulp, wood fibres or wood flour. There are some composites, such as Millboard, which have no wood content at all. There are also composite products that use recycled paper and board and the use of straw as the major component is also being currently researched and evaluated.
There are some brands with a wood content as low as 40% but generally it should be around 50-60% wood or more. The German brand Megawood has the highest wood content at 75%, which is reflected in the premium nature of its product.
Then the 'plastic' part of the equation also varies widely.
How well do you
really

know your competitors?

Access the most comprehensive Company Profiles on the market, powered by GlobalData. Save hours of research. Gain competitive edge.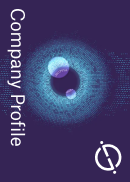 Company Profile – free sample
Thank you!
Your download email will arrive shortly
Not ready to buy yet? Download a free sample
We are confident about the unique quality of our Company Profiles. However, we want you to make the most beneficial decision for your business, so we offer a free sample that you can download by submitting the below form
By GlobalData
Some manufacturers make the most of the 'recycled' label of the plastic in the product, quoting the equivalent number of plastic bottles that are taken out of circulation for instance, whereas the previously mentioned Megawood uses virgin polymer in its product. The spectrum for defining WPC is only getting wider as the market develops.
Variations
The variations in product can be confusing for the consumer but no less so for the merchant. Although there are obviously similar variations in timber products we do broadly know what to expect when choosing between hardwood or softwood of a specific type or country of origin. When faced with a choice between 'wood-plastic' and various 'composites' the anecdotal evidence is that it still largely comes down to cost for the bulk of their business.
"The risk for the category is that people choose a product solely on price, with the presumption that all composite is the same, only to understand the potential pitfalls at a later date," said Sarah Francis, product manager, Arbor Forest Products, distributor of the US-manufactured Trex brand.
Indeed if you do an internet search in your local area there will probably be myriad offerings available, many of which are nobrand 'composites' for sale through smaller retailers and installers with generic statements regarding longevity and guarantees. This is an issue that the industry, and the Timber Decking & Cladding Association (TDCA) in particular, are making a priority to tackle. But until then the quality of product and warranties in particular will remain a contentious issue.
"The TDCA is trying to introduce a quality assurance scheme to give customers a standard they can be happy with," said Michael Stubbs, director of NFP Europe – technical and sales support for Novo-Tech GmbH which manufactures the Megawood and EasyDeck brands.
"There are companies out there who will mix any ingredients they can buy cheaply to produce composite decking purely on price and in three to five years time when it all fails or breaks down that company has long gone. We do need a common set of standards and guarantees for the customer. Companies might offer long warranties but give no details on how that works or what is covered."
Market growth
This is a sector that continues to grow and is now expanding into other product lines. Every manufacturer, distributor and retailer TTJ contacted spoke of healthy annual sales growth of varying amounts between 15% and 40%. Decking continues to grab the lion's share of the entire WPC market with cladding and fencing now starting to make a respectable showing.
"We believe the composite decking market has grown about 25% in the last 12 months," said Ms Francis of Arbor Forest Products. "It will continue to experience strong growth in 2020, which will come from all sectors."
"The last five years have been growing much faster than the previous 10," said Peter Stewart, international sales manager at UPM Profi.
"In terms of market share we are still on the early curve but it is very much a growing market," added Mr Stubbs of NFP Europe.
"We don't see it slowing down until we get to a 50/50 split of timber and WPC."
"The market has improved substantially and enquiries for our products are on the increase," said Steve Barrow, managing director of Teckwood. "We increased both turnover and revenue in 2019 by in excess of 25%." With most of the larger distributors and retailers occupying the timber sector, WPC cladding, fencing and balustrades are products that can be offered as alternatives to their standard timber catalogue lines. But this could also be what is holding some brands back to a modest growth.
Looking at retailers and specialists from outside the timber trade the growth in market is even larger as WPC is offered alongside other non-timber solutions which are even more expensive, the customer is not presented with the same price discrepancy between WPC and softwood decking products.
Speaking to Envirobuild, which is not a traditional timber sector company, but a landscaping, exteriors and interiors specialist offering a range of solutions including woodplastic composites, paving, flooring, garden furniture and fire-safe decking, the picture is even better.
"WPC has been on the rise with approximately 40% growth in the past year," said James Brueton, co-founder.
Envirobuild has used the push for noncombustibles to its advantage by offering aluminium decking to developers of high rise residential units alongside WPC for low rise or private developments. They do not offer pure timber decking at all.
"Aluminium decking was non-existent within construction but has since risen due to its compliance with new legislation," added Mr Brueton.
"We are therefore finding immense growth in our commercial markets, where aluminium decking holds a topical relevance which WPC lacks. However, composite materials remain relevant in smaller households and properties, where this new fire legislation does not apply, offering versatility and aesthetic abilities that aluminium materials do not yet provide."
Market share
It is evident that WPC has seen substantial growth and even overtaken hardwood in terms of volume. After speaking with a number of industry contacts the breakdown is now looking close to 10% market share by volume for hardwood and 15% for woodplastic composites. But it still has a long way to go to catch up with softwood, which still attracts 70% of the market by volume. It is fair to say that price is still a major factor in this. It is very straightforward and cost-effective to build a good quality softwood deck – albeit with an added maintenance overhead – for much less than a WPC deck, even if timber is used for the substructure.
David Watts from Odds Timber, which supplies the Saige range, explained the rise in one growth area. "Consumer trends are moving towards installing products with no maintenance," he said.
"For the younger generation, if they can fit something and not have to do anything to it other than clean it every so often then they will go for it.
"Initially we ordered stock as we needed it as Saige has very good distribution. But now we have a standing order for a container load of WPC decking boards shipped direct from Saige. This arrives around February time, last year it was all sold by June and we had to re-order fresh stock."
Arbor Forest Products said its Trex sales are now greater than softwood in pure value terms.
"In volume terms we still sell over six times more timber decking though," said Ms Francis. "This year the competition will start to level out, with some of the cheaper products starting to lose popularity, as the industry starts to understand the problems associated with selecting a cheaper product.
Brands offering a good quality, high performing product will continue to grow and strengthen their position."
Consumer Trends
Occupying a trend-driven sector is obviously boosting sales for the WPC decking and fencing market. Customers are attracted to the clean lines, low maintenance and fresh looks offered by WPC. Almost every manufacturer now also makes woodpattern decking and fencing with the grain imprinted into the surface.
Some, like Megawood, initially only offered WPC decking resembling stone paving but it has since added wood-grained decking to its catalogue. Double sided products are available with wood grain on one side and smooth or profile-cut pattern on the other. Colour variations can be built in at the moulding stage to give a natural finish more like timber. Greys still dominate the market, according to most retailers. It is a very contemporary colour and has remained a firm favourite for a few years, making it easier for retailers and distributors to maintain adequate stocks. But that trend has started to show signs of migrating back towards browns and more earthy hues. Merchants may need to increase their stockholding to include a wider palette and ensure they can continue to serve the market.
"Last year everything was grey and we couldn't get enough of it," said Mr Watts at Odds Timber. "But now it looks like the trend has flipped to the coffee colour. Luckily Saige is very good at predicting demand and is already increasing production of the different colours."
"Colour is still the one of the key defining factors of a deck. The greys will continue to dominate this year but we're going to see a continued use of contrasting colours like the use of grey for the main body of the deck with brown edging, trim and borders defining different sections," said Ms Francis.
This presents an interesting conundrum for the consumer in years to come. With softwood timber it can be fairly straightforward to change the colour of a deck or refresh it with a different stain. But with WPC the colour runs right through the board and it is designed to last for 25 years or more.
What happens when the trend moves decidedly away from grey? The homeowner either has to live with the choice they made many years previously or replace it altogether.
Installation and Sub-Structure
There is no doubt that even if the decking boards are made from WPC there potentially remains a substantial amount of timber in the sub-structure. WPC decking often requires support beams at 300-400mm centres as opposed to 500-600mm with timber. Some early installations were approached no differently than if softwood timber was used and the WPC boards were fixed just the same as softwood may have been.
However the installation companies have recognised that there are other significant factors to accommodate. WPC decking can have a usable life in excess of 25 years, which may outlive the life span of a timber substructure. The nature of the fixings is different, with some brands requiring special clamps that can accommodate expansion and contraction of the boards rather than drillthrough fasteners.
Megawood and Envirobuild amongst others offer WPC beams and posts which will match the longevity of the decking boards but which also increase the cost to the end user. These can utilise adjustable pad-like feet for the verticals, which also eliminates the need for major excavation and concrete.
It is also not unusual to see aluminium frames used for commercial decking installations. So the skillset of the decking installer has had to adapt to different materials and construction process.
Trex offers training for installers with their TrexPro initiative and other distributors are following suit with installer training days.
Widening product range
"Decking was the low-hanging fruit for WPC. But now every manufacturer worth their salt is looking for where else to go," said UPM Profi's Mr Stewart.
WPC decking was joined by cladding as the next sensible product development but since then WPC balustrades and fencing, including fence posts and caps, have also joined the line-up. As mentioned above, companies are offering posts and beams for the substructure manufactured from WPC which matches the longer life span of the decking boards.
Widening the decking portfolio has been popular of late with companies like Trex and Megawood offering specialist lighting or boards and edging with lighting built in. Boards and posts with complementary colours and shades are also available allowing the adventurous installer to create a more visually pleasing pattern or design Megawood in Germany offers a wide range of WPC products including garden furniture, planters and benches. Low take-up of these additional items in the UK could be down to cost or could be due to customer awareness. These items are available to order in the UK but are not a regular stock item.
"Megawood does offer fencing and cladding but the vast majority of fencing in the UK is still based on bulk production so a more expensive product will remain a niche item for a while," said Mr Stubbs.
"It will change as the consumer makes choices based on longevity and maintenance, and that has started to happen as they see the benefits of not having to treat or paint products on an ongoing basis."
Other companies have developed WPC cladding into outdoor rooms and offices, usually based on a steel or aluminium frame.
The future
It is, without doubt, still a growing market with some interesting possibilities that remain untapped.
"For 2020 we'll be investing in some more CustomCurve ovens to enable installers to curve Trex boards," added Arbor's Ms Francis. "This is a unique benefit of Trex and we already have two CustomCurve ovens in the market place. There will be an increase in demand for this capability in 2020 and consequently we've invested in more ovens in preparation for this."
Teckwood is investing heavily in fire rated building products and Envirobuild has also seen a massive rise in demand for its fireretardant products post-Grenfell, which are currently not manufactured from WPC but the opportunity to develop that does exist.
"We have also been working on updating our Hyperion composite fencing with a new range due to be introduced in the upcoming months," said Envirobuild.
"Improvements here are focused around improving the versatility of the fencing system, with the new product offering more options regarding direction and overall layout of the fencing runs."
Although the domestic market for decking, fencing and cladding makes up the bulk of the domestic WPC market the big development area on the horizon is fire-safe or fire-retardant products. This could really help make a big impact on the commercial market.