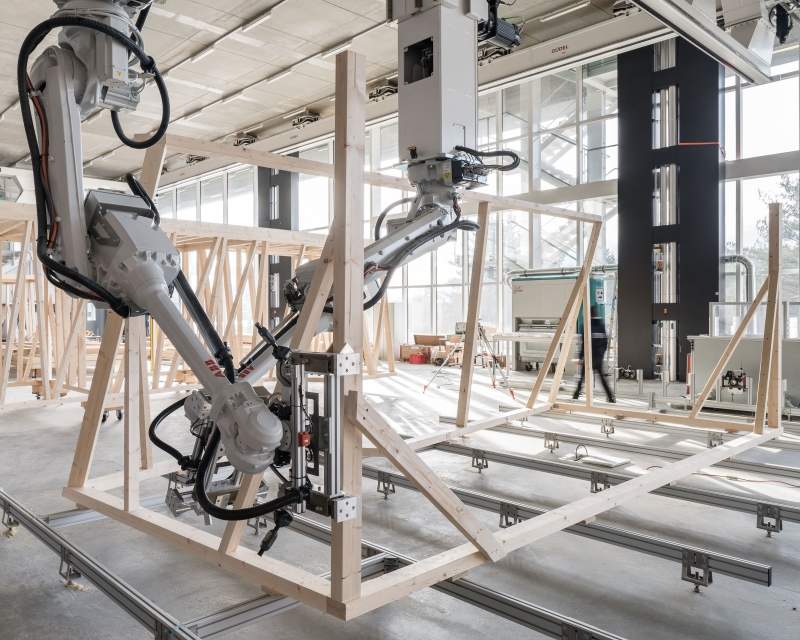 Across the world, construction firms are struggling to keep up. After the housing market collapse of 2007 and subsequent global recession ravaged the sector, many companies have struggled to staff back up again to meet the needs of a broadly resurgent building market. The prevailing trend of veteran workers reaching retirement age and a lack of new blood to replace them – a common thread among heavy industries – has only made matters worse.
In the US, a survey by the National Association of Home Builders listed the cost and availability of labour as the top problem facing construction companies in the country last year, with more than 80% of companies responding that labour is their primary concern. European companies are staring down the barrel of an impending skills shortage too, with 62% of UK-based builders reporting recruitment issues to the Royal Institution of Chartered Surveyors in Q3 2017. In Japan, meanwhile, industry associations predict that there will be 1.2 million fewer construction workers in the industry in 2025 when compared to 2014 employment levels.
In the event of major disasters that necessitate extensive building repair work, the shortfall can become particularly clear. As relief efforts got underway in Texas following the destruction caused by Hurricane Harvey last year, many contractors were left wondering how they would be able to handle the spike in demand.
"We expect that we are going to be inundated with phone calls once the water level goes down and we're going to have to hire more people, but I don't know where they will come from," Lynnie Griffin, accounting manager at Houston-based WestStar Drywall, told Reuters in September.
Robotics: a steep hill to climb in construction
For the last few years, momentum has been building behind the idea of integrating robotic technologies far more deeply in the construction process, both as a solution to the skills shortage issue and as a stimulant to flagging productivity on sites. Industrial robots have found a prominent role in automotive manufacturing and a range of other industries; according to the International Federation of Robotics, there are more than two million robotic units in production at factories worldwide, and there is one robot for every five human workers at car assembly plants.
How well do you
really

know your competitors?

Access the most comprehensive Company Profiles on the market, powered by GlobalData. Save hours of research. Gain competitive edge.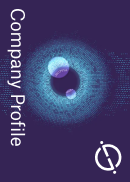 Company Profile – free sample
Thank you!
Your download email will arrive shortly
Not ready to buy yet? Download a free sample
We are confident about the unique quality of our Company Profiles. However, we want you to make the most beneficial decision for your business, so we offer a free sample that you can download by submitting the below form
By GlobalData
While robots have come online in a big way in many industries, the construction sector has been slow to follow suit. With repetitive, precision-focused tasks and a static, well-controlled environment, factory floors tend to be well-suited to robotic input. By contrast, construction sites in many ways represent the nightmare scenario for robotics developers. Job sites are by nature exposed to the elements and highly dynamic, requiring workers to move around and perform a range of bespoke tasks – all of which pose a challenge to robots, which excel in set, programmable tasks.
"Construction sites are very different from the majority of workplaces in that most of the work takes place outside, in highly unstructured environments," said ABI Research director of robotics research Dan Kara in an interview with CBC last year.
Until relatively recently, these were nigh-insurmountable challenges for robotics manufacturers, while the construction industry remains dominated by traditional skills and methods, and hasn't been demonstrably receptive to digital innovation.
"The robotic technologies that have been available either haven't presented a true end-to-end automated solution, or they take an inordinate amount of time to set up, or have limitations in terms of materials or their ability to implement different designs," says Mark Pivac, chief technology officer at Fastbrick Robotics, a Perth-based robotics company that is developing a robotic bricklaying system dubbed Hadrian X.
"Secondly, there needs to be a willingness to adapt and change in the construction industry," Pivac continues. "Bricklaying is a great example of a process in the construction industry that has essentially stayed the same for the last 6,000 years."
Embracing robots at the construction site: Hadrian X and Built Robotics
As a result, the role of robotic systems in construction has tended to be limited to tasks such as off-site fabrication and project surveys. 3D printing of materials such as concrete and carbon fibre allows for the pre-fabrication of complex architectural forms, as demonstrated last year by a team at the University of Stuttgart, which used static robots and a custom drone to weave a carbon-fibre pavilion inspired by moth webs.
But as robotic machine learning and mobility capabilities improve, robots are increasingly being seen as a new frontier in on-site productivity, and are now being supported by government policy in many countries. Japan is a prominent example, having launched the 'i-Construction' initiative in 2016 to increase the use of robotics and digital technologies to improve productivity and address the industry's labour crisis.
Fastbrick's Hadrian X robotic bricklayer is joining a range of systems – such as California-based Built Robotics's automated bulldozer – that are being developed to handle the more repetitive tasks on construction projects, freeing up their human counterparts to do the more intricate work.
"The robots basically do the 80% the work which is more repetitive, more dangerous, more monotonous," Built Robotics founder and CEO Noah Ready-Campbell told Associated Press in March. "And then the operator does the more skilled work, where you really need a lot of finesse and experience."
Improvements in stability, mobility and precision have helped bring robots to the brink of acceptance in mainstream construction – Hadrian X is designed to lay bricks many times faster than a human can, and build the shell of a residential house in just two days.
"The Hadrian X will be the first construction robot that can deliver product – such as bricks and blocks – over long distances in uncontrolled environments with pinpoint accuracy," says Pivac. "This is all made possible by the underlying Dynamic Stabilisation Technology, or 'DST', which measures environmental factors and accounts for them in real time. This means that when we are delivering product such as blocks over a 30m boom, the laying head will place the block with sub-millimetre accuracy despite environmental factors like wind."
Can robots help deliver a digital future?
As well as taking charge of mundane tasks and improving safety for human workers, robotics has also emerged as a new project management tool. Silicon Valley AI firm Doxel, for instance, has launched a robot to scan sites, interpret data to measure progress and quality, and report back to project managers on whether various construction elements are proceeding to plan. The track-mounted robot, which incorporates LIDAR and deep learning algorithms, is being touted as a solution to the industry's productivity issues, with the vast majority of projects falling behind schedule and going over budget to some extent.
Software such as computer-aided design and building information modelling  tools have effectively digitised the building design process, and robots have the potential to support this process in pre-fab manufacturing and on-site construction. In this way, robots could dramatically narrow the gap between an architect's vision and the practical reality of a completed project.
"Technology is always improving, so deeper integration of robotics in construction projects is a matter of when, not if," says Pivac. "When the Hadrian X programme was initiated in the early 2000s, computer processing power was a fraction of what it is now. Digital definition of design and management of the value creation chain is also a big factor. The commercial construction industry has already seen positive introduction of BIM and Hadrian X will facilitate the introduction of a more complete digital process to residential building and push commercial building to even higher levels of data integrity and completeness."
Swiss STEM university ETH Zurich, a hub for advances in digitisation and robotics in construction, has recently been testing digital fabrication and construction using timber. Researchers from the university's Chair of Architecture and Digital Fabrication are using robots to cut and arrange timber beams into more complex forms than would have been possible previously, with the robots cutting and arranging the beams using data from a CAD model. The timber assemblies are being built on-site to create a residential unit on the top two floors of DFAB HOUSE, a demonstrator for the digital fabrication concept in the Zurich suburb of Dübendorf.
"If any change is made to the project overall, the computer model can be constantly adjusted to meet the new requirements," said ETH Zurich professor of architecture and digital fabrication Matthias Kohler in March. "This kind of integrated digital architecture is closing the gap between design, planning and execution."