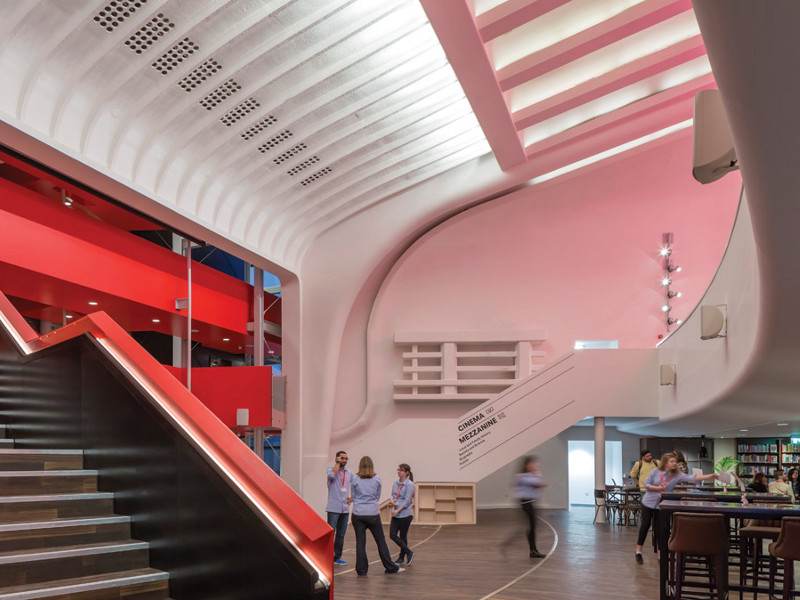 All Images: Peter Cook
If you're looking for an antidote to the toxic, divisive effects of Brexit, you might find it in your local theatre.
For so long (although not in Shakespeare's time) places of bourgeois smugness and perhaps middle-class navel gazing, their appeal was limited to those confident and wealthy enough to engage. This situation has been changing for a while, but has now accelerated as societal shifts and evolving values demand inclusivity, diversity and an access and relevance for everyone.
The Storyhouse is said to offer 'flexibility in how different performances can be staged'
Theatres are well-placed for this. Often in town centre sites, their value as large, indoor public spaces with multi-use options has been reassessed. And the ethical and economic sense of bringing in a wider slice of society is obvious.
How well do you really know your competitors?
Access the most comprehensive Company Profiles on the market, powered by GlobalData. Save hours of research. Gain competitive edge.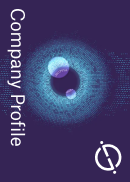 Company Profile – free sample
Thank you!
Your download email will arrive shortly
Not ready to buy yet? Download a free sample
We are confident about the unique quality of our Company Profiles. However, we want you to make the most beneficial decision for your business, so we offer a free sample that you can download by submitting the below form
By GlobalData
This isn't lost on London-based theatre, acoustics and digital design consultancy Charcoal Blue. Its clients span the UK and abroad and its projects include intimate studios as well as 20,000-seater auditoria.
Ian Stickland, partner and digital principal, says: 'Theatres help lead societal changes and part of our job is to offer a vision that drives the development of theatres. With the steady decline in public funding, theatres have to become much more commercially viable and offer a sense of destination. This brings in greater returns and ties in with the experience economy.'
A Grade II listed 1936 Odeon Cinema was remodelled and extended to house this Chester theatre and more
Charcoal Blue partner, UK/EU, Rich Garfield, adds: 'It's part of a mixed-use trend and means that theatres are often in use during the day for a range of activities while shows happen in the evening.
One of the company's biggest recent projects has been Storyhouse in Chester, in collaboration with architects Bennetts Associates. Described by Arts Council chairman Sir Peter Bazalgette as 'one of the most exciting projects in England – a powerful, modern, forward-thinking vision', Chester's biggest capital development project in more than 50 years saw its Grade II listed 1936 Odeon Cinema remodelled and extended to include a theatre, restaurant, a 150-seat studio space and a 100-seat cinema.
East Herts Council has appointed Bennetts Associates to manage a £13.5m expansion of Hertford Theatre
Meanwhile, the city's public library has been rehoused inside Storyhouse. With 700m of shelving twisting and turning around the public space, the library provides the longest opening hours of any public library in the UK. And Storyhouse's social mission is further delivered through the hosting of more than 2,000 activities per year for marginalised groups. Not for nothing is its tagline 'This house is your home.' Stickland says: 'It has been hugely successful, and a film club based in the cinema has become a hub for teenagers. The cinema also operates as a function space at other times. The theatre itself offers flexibility in how different performances can be staged and that is what is needed today. Theatre mirrors society.'
Director of Bennetts Associates, Simon Erridge, tells FX: 'For the past few years we have seen theatre clients place more emphasis on the creation of all-day buildings, with foyer spaces which are animated with day-long activity. Increasingly, we're now seeing the rise of more "hybrid" buildings, where cinema and other community activities sit alongside theatres in the same building.
'Storyhouse was largely funded by Cheshire West and Chester Council and following its success, other local authorities are looking to adopt similar hybrid models for their cultural buildings. The move to invest in these hybrid cultural buildings reflects their ability to reinforce place and identity. In many UK towns, free-to-access public spaces are becoming more scarce and the role of our cultural buildings in providing safe spaces for study, social activity, home-working and culture is therefore even more vital.'
While well-established theatres such as the Liverpool Everyman were completely rebuilt a few years ago, London's Soho is seeing the brand new 165-seat Boulevard theatre emerge as part of the Walker's Court development on the site of what was once the Raymond Revuebar.
Managed and developed by both SODA Studio and Charcoal Blue, the design was led by cutting-edge VR technology. It sports flexible and adaptable seating and performance spaces that can all move and revolve inside a tight, cylindrical space. The balcony level can rotate 270 degrees and is believed to be the first of its kind. The Boulevard chairs have been developed in collaboration with Race Furniture and reflect an art deco feel. The venue's flexibility perfectly showcases the diverse needs of a 2019 central London setting such as this – the space is now a theatre, now a comedy venue, now a cabaret, now a dinner venue, now a cinema!
The brand new 165-seat Boulevard theatre in Soho. Image credit: Tom Lee.
Director of SODA Studio, Russell Potter, says: 'The history of Soho has played such a huge role in the development of this theatre. We looked for design inspiration from the original Raymond Revuebar and the surrounding streets and buildings. We're delighted to see that the final building and auditorium have outstripped all our wildest dreams for how a 21st-century theatre might look and function.'
The bug for renovating existing theatres is catching. In summer 2019, East Herts Council appointed Bennetts Associates to manage a £13.5m expansion of Hertford Theatre over the next three years. This will include three bespoke cinema screens, a new 150-seat studio as well as more seating for the existing auditorium. The public spaces will also become more relaxed with a plaza-style setting and an improved riverside environment. Bennetts's Erridge says: 'We recognise the significance of this project and the enormous potential for it to make a positive impact on the identity of the town and the wellbeing of its communities.'
In autumn 2019, The Old Vic in London proudly announced the completion of the first phase of its refurbishment programme that has opened up front of house, box office and the new Penny cafe to wheelchair access via a lift from Waterloo Road. There has also been a doubling in the number of loos available, which are now gender non-specific. And there is a bespoke theatrical curtain – designed by costume and set designer Rob Howell and made from used auditorium seat covers – as a backcloth on the foyer wall.
Together with interior designer Rebecca Richwhite, Dan Kew of Bennetts Associates worked on the phase one development. He tells FX: 'Key to our brief has been to focus on the fact that The Old Vic's work is rooted in the community, and this will be most apparent in the phase two annex development. The challenges so far were about working around a listed, 200-year-old heritage building fabric while the theatre stayed open for shows as well as during the days for its many community activities. This is all part of the theatre's increased awareness of the community in which it sits.'
The theatre is now focusing on the ambitious phase two plans. This will see the emergence by 2022 of a £12m, five-storey 'cultural hub' annex adjacent to the existing building that will house a Clore Learning Centre to foster new and marginalised talent. It will contain a studio theatre, a library for play texts, a cafe-workspace, and new back-of-house space for The Old Vic staff and actors. With cross-borough financial help from Lambeth and Southwark, the centre will provide 'social value' by allowing schools and universities the chance to develop and stage their own theatre performances and so gain exposure in a landmark and highly regarded venue, which says of itself: 'The Old Vic aims to be surprising, unpredictable, groundbreaking, rule-breaking, independent, accessible and uplifting."
These are the core values of what has been for 200 years the crucible of many of London's theatres and performing arts companies – not least the National Theatre itself. But a core part of The Old Vic's identity is its social mission and this recent work to improve accessibility is part of that. Its artistic director, Matthew Warchus, announced in October 2019 that he would stay on until 2023 in order to oversee the completion of the venue's annex, and says: 'The annex will consolidate our social mission and I believe that The Old Vic can be a real force for good.'
Haworth Tompkins is behind the Bristol Old Vic refurbishment. Image credit: Fred Howarth.
This theme of theatre as a community hub (as well as a medium for airing new ideas and a mouthpiece for social comment) is central to award-winning architectural studio Haworth Tompkins' thinking. Director Steve Tompkins leads the studio's performing arts portfolio and is also a trustee of London's socially engaged Young Vic Theatre. He is proud of the ethics that define his company, which he sees as an innate part of the work it does. One of its biggest theatre redesign projects was the Grade I listed Bristol Old Vic, which he says became a five-year-long commitment and meant dealing with funding issues while truly understanding what the mission involved. Completed in 2018, Haworth Tompkins delivered a radical new front-of-house space and studio theatre at the English-speaking world's oldest, continuously working theatre, with the intention of bringing in a much wider and diverse cross-section of the population. The new foyer is intended to be an informal extension of the street, almost like a covered public square. This ties in with the wish to increase the 'community' aspect of theatre – a central tenet behind most theatre redesigns.
Tompkins says: 'Old Georgian theatres like this can require a certain self-confidence to stride across the threshold and can signal a certain message about exclusivity. We wanted to create a democratic feel that would be like your favourite cafe, where you can feel comfortable. We used natural timbers, which will grow old gracefully like your favourite old coat, we opened up the public spaces to allow a lot more light, and we created a mix of quiet refuges and open areas.
In autumn 2019, The Old Vic in London announced the completion of the first phase of its new look. Image credit: David Jenson.
'We opened up the theatre and created many entrance points to make it porous and welcoming. It's all about signalling identity, and, in the past, grand theatres like this put ordinary people off. But we really try to make our buildings exude a sense of classlessness with no need for prior knowledge or expertise or qualifications. Architecture can reinforce that signal and set the conditions.'
Elsewhere, other recent and ongoing works include the £45m refurbishment of the Theatre Royal, Drury Lane, London, due to re-open in autumn 2020; a £4m renovation of Glasgow's Citizens Theatre that will improve accessibility, protect the theatre's Victorian features and provide a new studio, rehearsal space and bar (the Scottish government has donated £1.5m towards this project); the re-opening in December 2019 of the home of Les Misérables, the Queen's Theatre (renamed the Sondheim Theatre), following renovations to backstage and the auditorium which saw the rebuilding of boxes and loges that were destroyed by a bomb in 1940 along with the rest of the front of house, plus additional loos; and the completion of phase one of London's Shaftesbury Theatre renovation, which has provided improved air-conditioning, a new staircase, reconfigured and more spacious seating, and, again, additional loos.
---
Set Design
As public arts funding has declined, innovation has kicked in, with set designs becoming ever more inventive in order to bring in more punters and new people to the theatre. Audience experience and involvement are being given top priority, plus there is a desire to make the stories on stage increasingly relevant and engaging. It's what lies behind a lot of recent and ongoing theatre development work across the country.
While there weren't exactly fireworks in the Donmar Warehouse, London's, production of David Grieg's prophetic drama Europe during the summer of 2019, there was fire as the ticket office of a redundant eastern European border railway station was torched.
This was in stark contrast to a 2016 Donmar performance of Brian Friel's Faith Healer where a wall of rain separated each scene in an otherwise stark set.
This summer, over at the Duke of York's Theatre, set designer Rae Smith introduced water onto the stage in Ibsen's dark and complex play Rosmersholm. From the first scene, the grimy high-water mark of a previous inundation is evident around the walls of the grand, 19th century Rosmersholm manor house. The water returns at the play's end to once again signify that the adjacent watermill wheel has jammed as two desperate lovers drown themselves. It flows in through the window and towards the audience but is cleverly drained away.
---
Profile: Vicki Mortimer
The award-winning set and costume designer's hallmarks are clever design and extraordinary, insightful detail
A 2019 Guardian newspaper interview with Vicki Mortimer speaks of her 'jaw-dropping designs', and there is no denying her work's innate emotional depth and creative intelligence. Although renowned, respected and award-winning, she remains a low-key, humble alchemist, always experimenting and monitoring audience reactions. She is forever watchful of how both performance and design impact those who have come to watch, see and hear a story. As she says: 'Theatre's distinctiveness is in its live nature. We have to ask: "How do we push at the edges that describe its liveness?" Because there is always a genuine appetite for the live experience.
'But right now, there's a lot of experimentation in writing, producing visceral experiences. Traditionally, this was unusual for theatre. But it introduces an element of danger and makes the audience question whether it is safe.'
This live experience element was magnified in the 2019 Ella Hickson thriller Anna at the National's Dorfman Theatre, London. Working closely with sound designers Ben and Max Ringham, Mortimer needed to drill down to the detail of life in 1960s East Berlin.
She explains: 'The design element emerged in response to the evolving story. Anna was four years in the making and involved an unusual perspective and a lot of highly intricate choreographic decisions. Ben and Max wanted to see if giving each audience member headphones would deliver a heightened thriller experience as one hears the story from Anna's perspective.'
The action takes place from behind a sealed glass wall. It completed the audience's role as surveillance agents, who were so much a part of life in communist East Germany, and was important in keeping audience noise, such as coughing or rustling, from intruding on the mood and world of the play.
Of the set design, Mortimer says: 'We went on a fact-finding trip to the east of Berlin to visit the types of apartment buildings that were built in the 1950s and 1960s by the East German state. These were often Plattenbau, which is a prefabricated (panel/slab building) design, and so that's what we recreated. The apartment in the play aimed to convey an aspirational, mid-century modernist style but with domestic touches to stop it looking like something out of 2019 Hoxton! It had to embody a believable environment, but also somehow reflect that the characters had all lived through the fall of Berlin to the Soviets 20 years earlier.'

Mortimer's set for Sondheim's Follies at the National
In 2017 and again for its 2019 revival at the National, Mortimer was the designer for Sondheim's Follies, directed by Dominic Cooke. Working on both set and costumes for a story that spanned a timeframe touching 1918 to the 1970s, she picked up the Laurence Olivier Award for Best Costume Design in 2018. She says of that project: 'I started work on that in total ignorance: it was a bit terrifying because I knew it was already such a revered musical. But it just really worked because the whole project was so collaborative.'
During the 1990s Mortimer worked on up to three productions a year in Japan, and these days travels to Europe every couple of years for a production. This is usually opera, includes costume design, and is a team experience; she relishes this aspect, whether at home or abroad: 'I love the presence of another designer, but I must say that the design community in the UK is surprisingly non-competitive and is, in fact, very supportive.
'The point of theatre is it is a definitively collaborative art form involving writers, directors, designers etc. The designers are not leading, but rather responding to and participating in the process.'
In 2019, this process was in evidence in her design for the abstract play When We Have Sufficiently Tortured Each Other.
Directed by Katie Mitchell, its setting was a suburban double garage. Although it appeared like a naturalistic set, the play itself was developed conceptually, and as with Anna the audience played the part of voyeur – in this case to a couple's deeply troubled relationship.
Mortimer says: 'There were absolutely no directions in the script and the story often involved non-specific actions. My brief was to create a setting that was credible and realistic. So it featured a very thin concrete floor and real breeze block walls. The larger aim was to stop it becoming too theatrical.'
Recently, she has worked on the Royal Opera House production of Death In Venice, and for 2020 she talks of being on the revival of Friedrich Dürrenmatt's The Visit. But while much in demand, Mortimer will never be complacent. As she says: 'One of the questions you always have to ask is "how do you earn an audience?" in a time when there are so many other entertainment options. Theatre is a relatively expensive ticket and can be perceived as quite out of reach. I think theatre's role is to make work that is interesting, provocative and inclusive.'
Biography
Studies: University of Oxford; St Peter's College; Slade School of Fine Art
Awards: Laurence Olivier Award for Best Costume Design 2018; Critics' Circle Theatre Award for Best Designer 2018; International Opera Award for Design 2016
Credits: Too numerous to list but spans theatre, opera and dance
---