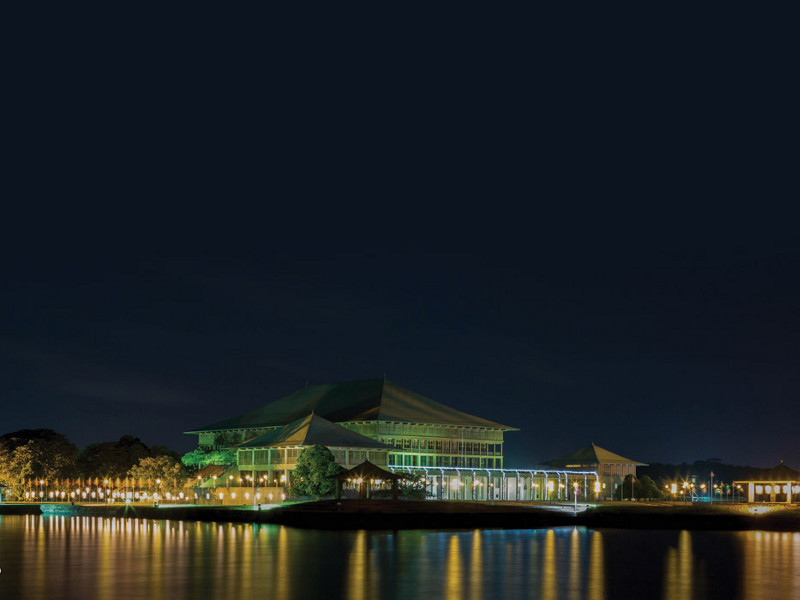 Can you pinpoint the thought that led you to a career in design?
At 19 years old I won a pub raffle for a year's free video rentals and following this, decided I wanted to make films.
In terms of the design and architecture industry, what do you consider the most radical era or pivotal moment?
Tricky one… I would say the interwar years.
Coke considers the Fun Palace to be radical, although it was never built
Which radical thinkers have been an inspiration to you in your career?
Will Alsop, Bruce Mau, Tomi Ungerer.
Which ones inspire you the most now?
David Benioff and D. B. Weiss (for Game of Thrones).
Who can architects and designers learn from outside the industry?
Pretty much everyone, but particularly those people that do things to bring places to life – so writers, artists, performers and also filmmakers.
What will lead the way for more radical thinking in your field?
The changing audience will be more demanding – there will be no more getting away with lowest common denominator.
Could you recommend a book/article/blog that inspired your thinking?
Massive Change by Bruce Mau.
Could you name two buildings/pieces of furniture that you consider radical designs of their time, or perhaps still to this day?
Fun Palace by Cedric Price and anything by Geoffrey Bawa.
I think best with…
A pencil and paper, to draw incomprehensible diagrams.
Recommended: Massive Change by Bruce Mau
I think best…
In the early morning after a coffee and in the late afternoon listening to music.
I think best when…
Zoning out while looking out of the window on a train.
The thought that keeps me awake during the night is…
Wasting time.
The thought that gets me out of bed each day is…
That my kids are shouting and they want their breakfast.
Do you like to think with, or think against?
Mostly against, but I do listen.
If you weren't a designer/architect, where do you think your way of thinking would have led you?
Writing or entertainment.
Could you describe radical thinking in three words?
Reading, friends, conversation.
What's the most radical thing you've come across today or this week?
Penguin Cafe and Penguin Cafe Orchestra.
---
Squint/Opera is a creative and collaborative digital studio and consultancy, which focuses on how creative technology, including AR/VR, architectural visualisation, digital exhibitions, films and animation, can inspire and expand the ways in which people imagine and interact with the physical world.
As CEO and co-founder of Squint/Opera Jules is constantly expanding his creativity into new and exciting projects. He has worked extensively across the architectural, cultural and entertainment sectors, relentlessly pushing digital boundaries as Squint explores new opportunities to dazzle audiences.
squintopera.com