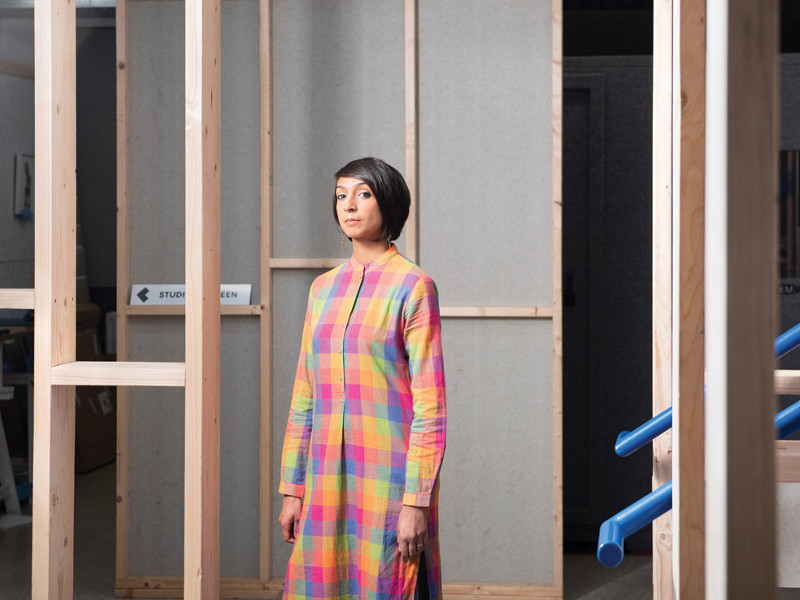 Words by Veronica Simpson
When Pooja Agrawal began her education as a young architecture student – Cambridge, then the Bartlett, and completing her Part 3 at Westminster – it never occurred to her that the place where she could wield the most positive influence would end up being in local government. And yet, since moving out of private practice (having spent time at Publica and We Made That) to join the Greater London Authority's (GLA) regeneration team in early 2016, she has helped to bring about a shift that is paying dividends across London and the Southeast, thanks to Public Practice, a professional placement programme she helped to set up in 2017, together with fellow GLA colleague Finn Williams.
Public Practice places private sector built environment professionals – architects, engineers, surveyors and others – for a year in local authority planning departments, to infuse greater knowledge, understanding and continuity across the planning process. It's a small but powerful antidote to the dramatic shrinkage of resources and expertise in planning departments, which have lost 58% of funding since 2010. She witnessed the impact of these cuts as a young architect, when she was 'working with loads of local authorities and realising their project officers were changing every week. So you'd start building a relationship with someone and then they'd be gone – it's not so much about design skills but capacity. It's about resources.'
Funded by a mixture of public, private and third sector partners, the Public Practice scheme has undoubtedly been a success. Out of the 200 associates who first applied, 17 were recruited and 16 chose to continue in the public sector beyond the end of their placement. The cohort more than doubled in the second year due to demand – 95% of them filling entirely new roles – and the scheme has now moved to a twice-yearly recruitment schedule. Not for nothing was she nominated The Planner's Woman of Influence in 2019.
Agrawal was the client for RCKa's The Granville community centre. Image credit: The Granville, Rcka Architects, Jakob Spriestersbach.
How well do you really know your competitors?
Access the most comprehensive Company Profiles on the market, powered by GlobalData. Save hours of research. Gain competitive edge.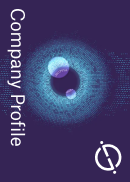 Company Profile – free sample
Thank you!
Your download email will arrive shortly
Not ready to buy yet? Download a free sample
We are confident about the unique quality of our Company Profiles. However, we want you to make the most beneficial decision for your business, so we offer a free sample that you can download by submitting the below form
By GlobalData
One of the biggest challenges for Williams and Agrawal was figuring out how to design a system that could be as nimble, flexible and porous as possible, working across private and public sectors as well as professional specialisms and multiple local authority departments – housing, regeneration, public realm, community services and more – and instigating the kind of joined-up thinking that austerity-hit local authorities have not enjoyed the luxury of for the past decade, if indeed they ever have.
How did she go about engineering such a multifaceted approach? She says: 'It was important to make sure it was a collaborative process. It's about getting everyone on board to work towards a bigger vision and a bigger mission. It's about better-quality places for everyone, and that's our message.'
Although she has moved to a board observer role at Public Practice, in her regeneration work at the GLA, as well as her teaching, mentoring (at the Stephen Lawrence Trust and Fluid), and assorted trusteeships, Agrawal's USP seems to be her ability to cut through the encrustations of age-old vested interests and defensive polarities to get people to think more laterally and collectively. Where does this expertise come from? She says: 'I don't think I've ever been really conscious about it … but through co-designing Public Practice, I realised my interest in thinking about larger systems and how they work. And a lot of working in government is about sitting within a larger system, and understanding all the levers, like politics – which is always in flux – and finance, economics, then the social side and human relationships and how all of these things link together.' There may have been clues from her architecture studies, too: 'Even doing my master's, I realised I was more interested in urbanism and cities and the bigger picture.'
Public Practice places private sector built environment professionals in local authority planning departments for a year. Image credit: Tim Smyth.
But what gave her the confidence to try to fix a system, particularly in London, that has been so corrupted and co-opted that the majority of people – built environment professionals, politicians and civilians alike – regard it as broken? Her upbringing was probably pivotal: 'I grew up in India, in Mumbai, between the ages of three and 16, and maybe there's something about living in this mega system, with huge numbers of people, which is incredibly chaotic. Yet somehow, in a funny way, everything works. You have to have a certain attitude of finding your way forward despite your circumstances … maybe there's something about being entrepreneurial within broken systems that came through. And I guess you have to be quite optimistic in a way that the British are generally not [we both laugh at this undoubted truism]. It's really quite a pessimistic society. Perhaps bringing some sort of optimism with me, there's been an interesting culture clash there.'
If Brits are currently lacking in optimism, there's no shortage of causes. But Agrawal feels there is also a more fundamental malaise, caused by dwindling faith in the public sector: 'There needs to be a clear separation between politicians and politics and the role of public service and civil servants. Our role (as civil servants) is working for the public good.'
Luckily, there are some good-news stories from around the capital to substantiate her optimism, specifically the role local authorities such as Hackney, Camden and Enfield are increasingly playing in developing their own neighbourhoods, often judiciously reinvesting money they earn from facilitating private sector development to rebuild and improve housing and public realm for existing communities.
As an architect and urban designer at Publica and We Made That, Agrawal had the opportunity to dive deep into urban themes vital to London, such as the importance of inclusive and high-quality public spaces and high streets, through working on award-winning schemes such as Blackhorse Lane's regeneration. She continues to pursue these interests at the GLA, managing the Good Growth by Design Programme, and overseeing a number of different research strands.
One of them, looking at public space, aims to safeguard equal access to open spaces regardless of ownership. High streets are another area of concern, but again Agrawal feels that London's are benefitting from a growing realisation that each street's specific and varied mixture of shops and facilities plays strongly to a neighbourhood's sense of identity and belonging. High streets are as much about community as they are about retail, she says – something the past decade's default, short-termist 'regeneration' manoeuvre of pricing out the independents in favour of bland, branded outlets very much works against.
As an Asian woman working in a white, male-dominated profession, diversity and inclusivity are understandably issues Agrawal feels passionate about. And here, she has used the procurement system to engineer change: 'With colleagues, one of the things we've done through procurement is include a 5% score on equality, diversity and inclusion. So when all consultants are pitching for work through the GLA Architecture, Design and Urbanism Panel framework they have to put together a case to qualify on that front.' When points are at stake, 'suddenly they're thinking about it. That kind of level of being a funder and policymaker is exciting – to think up the tools you need to force people to behave in a different way.' To facilitate that change, she and her colleagues have devised a handbook, called Supporting Diversity, which she describes as 'a very practical guide for built environment professionals. We started off with a 25-year literature review. Then we looked at the different stages of a career in architecture, and highlighted the barriers. If practices don't realise what the barriers are in the first place, how can they start dissolving them? Recruitment is a really big issue. A lot of practices give a job to someone they know or they don't realise the impact of their job advert, from the wording to who is pictured on your website. If everyone is from a particular demographic, you are going to discourage others from applying. When I applied to practices I chose ones led by female or BAME directors.
Agrawal worked on the award-winning Blackhorse Lane regeneration scheme. Image credit: Timothy Chase.
'There's the diversity of the sector but I'm also passionate about how we think about inclusion in the built environment. Who do we think about when we think about how homes are designed? Do housing standards respond to different ways of living? Are there certain neighbourhoods in this city that have bigger families and how can we support that? What is the impact of dwindling social infrastructure in the city on youth crime and violence?'
Despite the scale of the challenges, Agrawal remains calm and consistently upbeat. When asked for the places that give her the most cause for optimism, she lists local authorities trying to engineer change for the better for their residents, from improved social housing and public realm to inclusive practices. She says: 'The funny thing is, we realise most local authorities are hungry to be able to think about things more strategically and long term. It's about having the time and money and support to push these things forward.' And this includes areas like sustainability, currently one of the hottest topics (no pun intended) globally. 'In the last year, many local authorities have declared ambitious timescales to become carbon neutral, and they are asking: what does that look like in practice? This is where [through Public Practice] we are able to bring those skills to them,' says Agrawal. The latest cohort [2019-2020] will disperse many experts in sustainable urbanism into strategic roles to develop action plans across local authority departments.
'Local authorities have really brilliant people working there but they have had their hands tied. Working collaboratively and joining the dots is something we have the nimbleness to do.'
Given that so many of the buildings going up across the Southeast in the next few years will have been designed six or seven years ago, when addressing climate change was far lower down the priority list, what can be done now?
Agrawal says: 'A lot of it comes down to valuing what we have and finding new ways of refurbishing and repurposing what we have, rather than this constant demolition and starting from scratch. It's about how we make homes work, prioritising sustainable design technologies like Passivhaus, which means you save a huge amount of energy, which is addressing fuel poverty as well. For me, it always comes back to inequality, and that's my particular interest in climate change: how do you protect the people who are most vulnerable?'
Does she miss the art and craft of designing actual structures? Not at all, she says: 'I still feel that pride in projects that I've been involved in or funded. As a client, you're writing the briefs, so you're deciding what the project should be and then you are steering the vision and bringing lots of people on board to deliver this; you're choosing the architects, and taking part in lots of design meetings where you can say: this is where the entrance should be or this would make a better connection with the wider neighbourhood. In that sense I feel I'm very involved in the design of buildings. For example, The Granville (RCKa's community centre, which she was client for) in South Kilburn is one I felt very involved in. It just won the NLA Community Prize. And, humbly, I am so glad I could play a part in making that project happen.'
In fact, she has designed a structure that can go a lot further, much faster. If Public Practice brings expertise, it is also designed to disseminate, communicate and motivate, through a sense of shared mission: 'This mission-led approach is vital: you think about what you want and then you get everyone on board. So it's not just the housing team solving the housing crisis. We use the relationships between the associates across the Southeast so that we're all trying to solve the problem together. And the associates coming together as part of our R&D programme every other Friday is helping them bridge these gaps. The local authorities have become part of this network that is able to address these problems in a much more holistic way.'
If she enjoys a rare degree of innate optimism, that is reinforced, she says, 'by the conversations we have with local authorities. There is more and more public sector ownership and vision to drive and deliver rather than depending on the private sector … and that sense of drive makes me most hopeful that we will get more social housing, better public spaces and more inclusive infrastructure, if it's seen as their responsibility. I feel it's becoming a more cross-party political idea. It's not a left-wing idea that the public sector should be delivering more homes. Also, meeting every round of associates, the kind of energy and hope they bring is, for me, so encouraging.' Optimism is clearly infectious, powerful stuff. Perhaps it's time we traded in our British cynicism and followed her lead.
Supporting Diversity can be downloaded at: www.london.gov.uk/sites/default/files/supporting_diversity_handbook_web.pdf