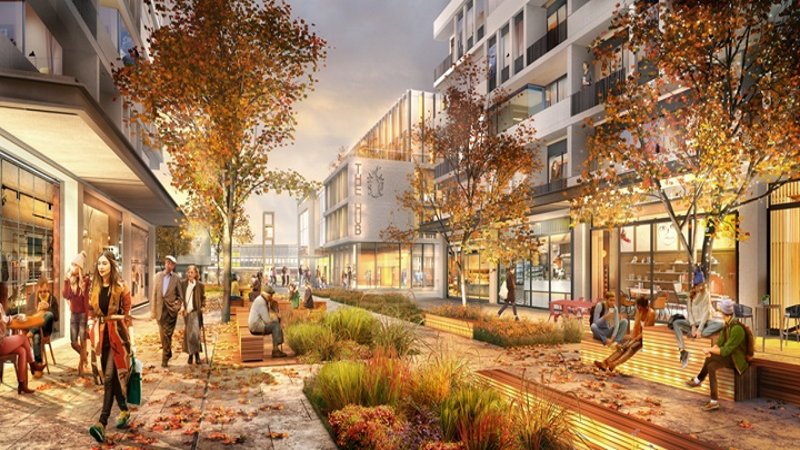 Mace Group and Stevenage Borough Council in the UK formally signed a partnership agreement for the Stevenage town centre regeneration project, known as SG1.
SG1 is said to be one of the largest and ambitious mixed-use regeneration projects in the region with a gross development value of £350m.
The council's vision is to create an entirely new section of five distinct character zones on the town centre's western side.
---
Professional sports and entertainment company Comcast Spectacor announced plans for a $50m next-generation esports arena in the Philadelphia Sports Complex, US.
Fusion Arena is claimed to be the 'largest new-construction, purpose-built esports venue in the Western Hemisphere'.
It is expected to serve as a leading destination for gaming events and elite training, as well as host various live entertainment events and experiences.
---
Europe's first underwater restaurant Under opened for service in Lindesnes, Norway.
Under was designed by international architecture and design firm Snøhetta.
The 34m-long monolithic form of the building is half sunken and rests directly on the seabed 5m below. It resembles a sunken periscope and gives a panoramic view of marine life.
---
Graham secured an £18.3m contract to design and build a cancer centre at Cumberland Infirmary in Carlisle, UK, for North Cumbria University Hospitals NHS Trust.
The centre construction project was awarded to Graham through the Procure22 Framework.
Under the contract, Graham will build an 18-bay chemotherapy suite, a three-bed bay for day patients, two LINAC bunkers and a CT scanner suite.
---
Australian firm AMP Capital, on behalf of its investors in Community Infrastructure Fund (CommIF), acquired a 50% stake in the Westadium consortium from John Liang.
Financial details of the acquisition remain undisclosed.
The Westadium consortium co-financed, designed and built the Perth-based Optus Stadium under a 25-year concession with the Western Australian Government.
---
The Office for Metropolitan Architecture (OMA) announced the start of construction on the Xinhu Hangzhou Prism.
Located in Hangzhou's new Technology Central Business District (CBD) in China, the project is being led by architects Chris van Duijn and Michalis Hadjistyllis.
According to OMA, Hangzhou is developing into a hub for China's technology companies such as Alibaba Group Holding and NetEase.