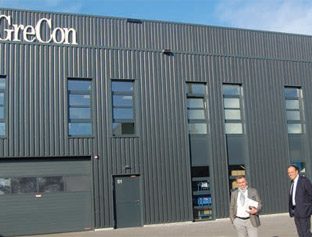 Brought to you by
The big news at Fagus GreCon during WBPI's visit to the company were a factory expansion, new product innovations and the imminent start of segmented Scalper production at Alfeld.
The company, which specialises in fire protection systems, measuring technology and shoe lasts and moulds (Fagus business unit), also reported a good business performance in 2018 and 2019. The bringing of Scalper production in-house follows GreCon's acquisition of the rights of the Scalper from Binos, which went into administration in early 2019.
The Scalper combined with the Dieffensor X-ray scanner forms the GreCon Formator system, which is designed to reduce raw material wastage and produce a uniform mat.
Fagus-GreCon reported that the acquisition of the Scalper rights had been a smooth transaction. The company has recruited two key Binos personnel and the knowledge and know-how of the Scalper had been transferred to Alfeld.
Fagus-GreCon identified new partners and is now working successfully with them to produce the Scalper.
How well do you really know your competitors?
Access the most comprehensive Company Profiles on the market, powered by GlobalData. Save hours of research. Gain competitive edge.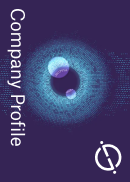 Company Profile – free sample
Thank you!
Your download email will arrive shortly
Not ready to buy yet? Download a free sample
We are confident about the unique quality of our Company Profiles. However, we want you to make the most beneficial decision for your business, so we offer a free sample that you can download by submitting the below form
By GlobalData
"We had a very close co-operation with Binos so customers did not experience any problems with dealing with two companies," reported GreCon managing director Uwe Kahmann.
Mr Kahmann said with Fagus-GreCon now manufacturing the Scalper, smooth supply would continue and he hinted at further development of the system. He also added that GreCon still owned the office building at the closed Binos site at Springe, near Hannover.
Successful year
Business performance by GreCon for its fire protection and measuring systems was reportedly quite successful and in line with expectations, following a 2018 when sales were 7% higher than 2017.
Personnel numbers increased to 650 in 2018 and a further 7% rise in staffing was recorded in 2019. Some 80% of production is exported.
Despite this, the company has noticed more uncertainty in the wood-based panels industry, with not so many big projects going live.
It is the megatrends of increasing efficiency and material resource use that is influencing technical developments and customer investment decisions in production processes.
Moving on to news on the company's products and solutions, Sebastian Landrock, head of the business unit GreCon Inspection Systems reported that the Formator system, first introduced in 2014, has now been trialled in particleboard production, with "very optimistic" results.
The Formator is already established in MDF and OSB, with 14 systems in place in locations ranging from New Zealand to Europe.
Optimising quality of the mat in production and reducing material costs were all key drivers of its specification.
Mr Landrock said end-product manufacturing customers (such as kitchen cupboard producers) were requiring different densities of material for specific products and the Formator helps in reducing time taken to adapt production machinery for such requirements.
The Formator system's ability to detect foreign particles in recycled feedstock is very useful considering the higher levels of recycled material being utilised by the wood-based panels industry.
Use of the GreCon Chipinspector X-ray detector also enables the detection of even rubber (down to a minimum size of 1cm3), traditionally a difficult material to identify and remove in raw material flows. It does this by using a combination of low and high energy X-rays to differentiate between materials of the same area density like wood and rubber.
One of the latest innovations of the business unit GreCon Measuring Technology designed to improve efficiency is the new lab equipment GreCon 3D Particleview – demonstrated at Ligna 2019 and launching in early 2020. While it has previously been possible to measure length and width of wood particles, 3D ParticleView enables the thickness and volume of particles to be measured, which is useful for calculating necessary glue volumes, the performance of panels and resource efficiency.
3D Particleview automatically separates particles and measurement by linear laser including camera. It measures particles after the knife ring flaker and measurement of particles after forming.
Its measurement of the entire particle geometry enables specific adjustment of knife protrusion of the knife ring flaker and reduction of material loss by screening.
According to Jörg Hasener, head of the business unit GreCon Measuring Technology, tests have shown a 1% reduction of material loss by screening, which equates to more than €150,000 savings annually, while glue costs can be reduced by the right particle geometry by more than €100,000 annually. Board properties are therefore optimised and remote support is possible with GreCon Satellite.
Another new piece of measuring technology is Boardcontrol, designed as a precise way of measuring thickness, mass per unit area and density of boards. It can be sited in the lab and directly in the line.
A combination of laser and X-ray measuring transducers produce exact graphic and numerical displays so operators can make a specific intervention into the production process possible to achieve a uniform panel quality. The system also makes it possible to precisely determine the thickness change during board cooling.
Fagus-GreCon says manufacturers can identify production which has too high a density for the end customers (which can increase material and production costs) as well as insufficient density which results in poor quality board features.
Speed and accuracy are cited as major advantages of Boardcontrol, with manual preparation and measurement of samples taken out of the equation.
A look inside GreCon's R&D centre reveals yet more measuring systems readying for future launch. One of these will be Lengthcontrol for optimising cutting of the finished product into exact panel sizes.
Due to be introduced early in 2020, the system is designed to be more accurate than current cutting control systems and is a response to many panel producers cutting their boards slightly too long, which ultimately wastes material and necessitates further processing down the supply chain.
Another feature is an infra red spectrograph. It is being developed in response to customers asking for parallel measurement of for instance ash content, pH-value, glue content and moisture.
In the area of fire protection, Fagus-GreCon launched the DLD 1/9 new intelligent spark detection system at Ligna 2019.
"The feedback [from Ligna] has been really good," explained Mr Kahmann. "It is able to distinguish between a spark and normal light effects."
This prevents a situation where the detection systems sounds the alarm when harmless extraneous light is detected, such as when an inspection door is opened or due to holes appearing in tubes. Production process disturbances are thus minimised.
Fagus-GreCon says the new detector means the requirement for multiple separate detection systems to check different conditions of the environment isn't necessary. Furthermore, the new DLD detector has a much thinner space saving casing than other detectors in the DLD series.
Long term testing has been conducted and good commercial leads and orders reported already.
Markets
Fagus-GreCon has invested in expanding its sales network over recent years and currently has sales offices in the UK, France, Portugal, the Czech Republic, US, Brazil, Thailand, Russia and China.
One of its aims is to enlarge the number of its turnkey projects in the future.
"We see a lot of potential for the future in the wood-based industry," added Mr Kahmann.
"Projects have slowed down but we are sure there will be projects coming forward. All the key players are looking at investing in regions and we see a lot of potential in North America and South America."
A new sales office has opened in the US, transferring from the west coast to the eastern US to be located nearer the domestic furniture manufacturing industry. The existing office remains open as a sales and service location for customers in the western US and Canada.
"Asia is still a strong market for us, with a very strong subsidiary in Shanghai and with strong partners in Korea and Japan also."
Despite Brexit, Mr Kahmann highlighted the UK as an interesting market.
"We see many positives in the UK and we have prepared for Brexit," he said.
The company has improved its capabilities at its Newcastle office to bridge any gap caused by Brexit.
"We have noticed UK customers are very eager for short delivery times."
Mr Kahmann said recycling and biomass were big topics in the UK.
Use of recycled wood by panel producers is a big trend, with Fagus-GreCon highlighting the importance of detection systems to identify foreign matter such as glass, stone, rubber and metal in the material flows.
"The big wood-based panel manufacturers are using more recycling towers and they need turnkey detection systems. It is a strong time for measuring systems," said Mr Kahmann.
"We thought we had already covered everything but our engineers are thinking of new ideas and there are always new requirements in the market." GreCon expects to launch more new equipment and systems in the fire protection arena.
Currently about 50% of the company's spark detection systems are in the wood industry. Other customer industries include the food sector, pet food, chemical applications and isolation panels in houses.
Mr Kahmann said digitalisation of plants was a major direction for the future and by Ligna 2023 GreCon expects to be announcing some major news in this area.
The company invests 10% of its annual sales back into R&D work.
"Innovation is not only our slogan, but we are living it. We are investing twice the industry average into new products and applications. Our customers can expect more in the future."
At Alfeld there has been significant recent construction and extension work. A factory reorganisation has seen a new 1,000m2 building opened in the summer of 2019.
Production cells have been created to boost efficiency, with all necessary parts grouped in cells so staff do not need to go and search the warehouse for correct parts.
Production of some control units has since increased by 100%.
Meanwhile, the Alfeld site continues to be busy with visitors as a UNESCO World Heritage site due to the Fagus factory's importance in modern industrial architecture and its design by architect and Bauhaus founder Walter Gropius.