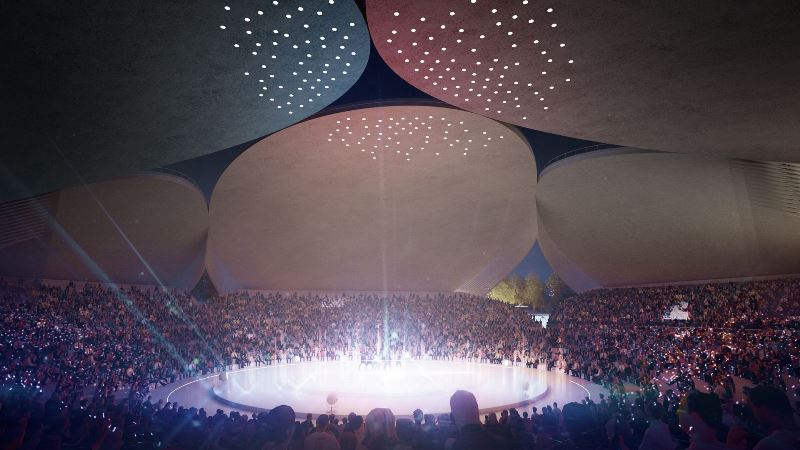 South Korea-based CJ LiveCity and live entertainment company AEG signed an agreement to jointly build a modern 20,000-capacity arena in Metropolitan Seoul's Goyang City in Gyeonggi Province.
A subsidiary of South Korean media and entertainment company CJ Group, CJ LiveCity will include Seoul Metropolitan Arena and a studio complex, a K-culture themed entertainment district and waterfront park.
Strategically located to attract K-culture fans across Asia, CJ LiveCity is expected to annually draw more than 20 million visitors and revitalise the national economy and the northern Gyeonggi Province.
---
Morgan Sindall Construction submitted planning applications for two projects at £1bn Paddington Village development scheme in Liverpool, UK.
The projects include a £40m four-star hotel and a 12-storey car park.
Liverpool mayor Joe Anderson said: "This new hotel and the car park and energy centre are all vital to the completion of our Paddington Village site."
---
Healthcare company Kaiser Permanente unveiled plans to build a new $900m headquarters called The Kaiser Permanente Thrive Center, in Oakland, California, US.
The new building at 2100 Telegraph Avenue will accommodate 7,200 national and Northern California Region employees and physicians who currently work in seven different locations.
The company expects that the Kaiser Permanente Thrive Center will reduce operational costs by more than $60m per annum, addressing facilities maintenance, inefficient utility expenses, and increasing commercial real estate leases.
---
UK-based property developer Hammerson unveiled plans to redevelop Martineau Galleries in Birmingham City Centre into a city centre neighbourhood.
The company, which owns and manages the Bullring & Grand Central, intends to demolish existing buildings to build 1,300 homes.
This plan includes one 35-storey building and 1.4 million-square-feet of commercial space on the 7.5-acre site.
---
San Diego State University (SDSU) chose US-based company Clark Construction as the contractor for the Mission Valley site development project.
Clark won the contract through a public bidding process that saw the participation of two other finalists.
SDSU stated that Clark was selected for its 'strong' planning and design team, understanding of the site's complexity and competitive pricing.
---
The Ebbsfleet Development Corporation approved the masterplan of Keepmoat Homes for the construction of 600 new homes at Ebbsfleet Garden City in the Eastern Quarry area, known as Whitecliffe, Kent, UK.
The project is part of the UK Government's aim to establish up to 15,000 homes and create a modern garden city in north Kent. The Eastern Quarry area will also be home to Ashmere and Alkerden villages.
Under the project, around 4,600 homes will be built at the location, where work on 1,600 homes in Castle Hill has already begun.