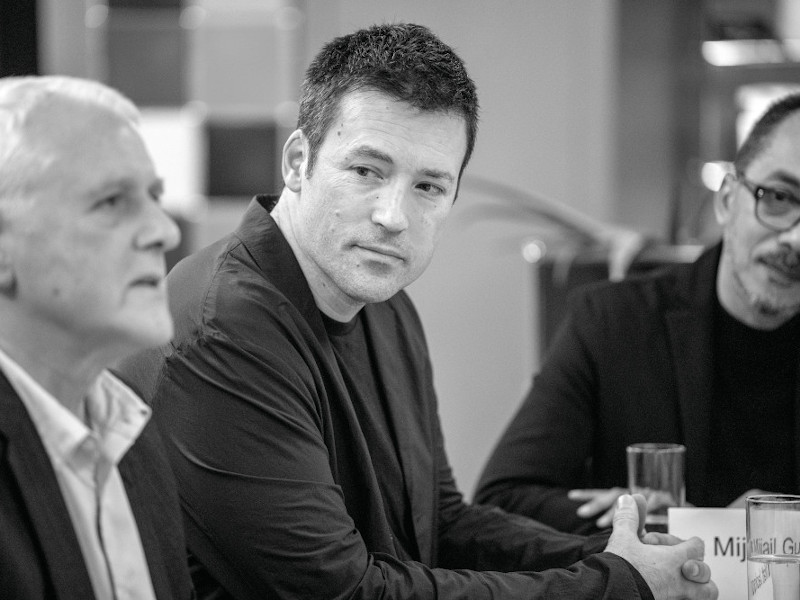 Words by Toby Maxwell
Photography by Gareth Gardner
The pressure on us all to be creative is arguably greater today than it has ever been. Expectations from clients and consumers alike continue to rise, while the pace of change in architecture, design – and society as a whole – means that demand for the 'new' is always high. It is against this backdrop that FX invited a panel of designers, architects and developers to take some time out to stop and think about some of the fundamental issues at the heart of their creative world.
Paul Traynor, principal director, Light Bureau
So perhaps the obvious starting point for a discussion like this has to be: what actually is creativity? Jon Tollit, principal at Gensler, said: 'It's such a used and abused term that I'm not sure there is a straightforward definition of creativity. It can almost be what you want it to be – it can be the small level creativity that to my mind everybody has, or it can be blown up to relate to large-scale projects or pieces of work.'
How well do you
really

know your competitors?

Access the most comprehensive Company Profiles on the market, powered by GlobalData. Save hours of research. Gain competitive edge.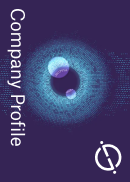 Company Profile – free sample
Thank you!
Your download email will arrive shortly
Not ready to buy yet? Download a free sample
We are confident about the unique quality of our Company Profiles. However, we want you to make the most beneficial decision for your business, so we offer a free sample that you can download by submitting the below form
By GlobalData
Morag Morrison, head of interior design at HawkinsBrown, added: 'Is it a process that you go through to produce a solution to a problem? To an extent, that's how I see my job. A client will come to me with a brief, and I'll try to analyse and question that brief and come up with a solution that is fairly innovative, fresh or different.'
Mijail Gutierrez, design director, Perkins and Will
So is it about thinking differently? Not necessarily, suggested Morrison. 'It's probably more a case of thinking outside the box. It's not always a very linear process. Sometime the most creative or innovative solution comes when you kick against something, overcoming issues in a way that perhaps was not conceived of at the beginning.'
David Weatherhead, principal at HOK, said: 'I don't think "design" and "creativity" are the same thing. We often assume it is because if you're a designer you see yourself as a creative person, but that creativity can happen anywhere. You would like to think that a surgeon who is operating on you would be "creative" in the way they do their job in order to make sure they find the best possible way of doing it.'It's all subjective, so what you like and what someone else likes is often very different. We lose creativity as we get older because we get quite sensitive about whether something works well or not, the ones who tend to be the most creative are those with thick skin who don't mind giving it a go. Others may see it as trying something different, but really it is about trying something that you believe will be better but which isn't mainstream.'
So do people get more risk-averse as they get older? Weatherhead said: 'There is an element of being educated out of our creativity. Often the creative strand is stunted because it doesn't always lead to getting the marks required in a results-driven education system. We also have a problem in the UK where design and technology is not even part of the core curriculum, so what we've got to do is understand the value of creativity, but also to understand what it is and not stereotype it to what we think it is.' Tollit agreed but added: 'Valuing it is very important but one of the problems is that people try to put a monetary value on it.' Sarah Bryan, associate at ID:SR, wondered about the subjectivity of the term: 'Is it the case that you can't call it creative if it's subjective? If someone is trying to find a cure for cancer, they are going through the same kind of trial and error process that we go through with our projects day-to-day, with the diference being that they have a definitive answer in that it is either a cure or it's not.

Adam Burtt-Jones, director and co-founder, Burtt-Jones & Brewer
Whereas we do what other creatives do is to go down a path and come to a point that we decide is correct.'She added: 'I sometimes struggle with the term "creativity" because it doesn't sound like a recognised, tangible skill and is often attached to job titles of all kinds in a rather vague way.'
Fear of failure
Perhaps one of the biggest restrictions on true creativity is the sense that we are not allowed to fail, even though sometimes this route is necessary to reach an ultimately successful conclusion. Chairing the discussion, Theresa Dowling, editorial director of FX magazine, pointed out the example of chemist William Henry Perkin, whose unsuccessful attempt to create a treatment for malaria led to the serendipitous discovery of the first synthetic organic dye in 1856. 'It went on to have a huge impact,' said Dowling. 'But it came about through making mistakes and taking risks.'
Adam Burtt-Jones, director and co-founder of Burtt-Jones & Brewer, pointed out that sometimes it is a lack of certainty that can sometimes provoke a creative "leap of faith". 'It can be about the correlation between the concept and knowledge. There can be a lack of knowledge of a certain area, and without the data to fill that gap you have to go with your instinct to work out the right route to take. Similarly, it can sometimes be a case of presenting ideas to clients and telling them not to think too hard about it, but just to explain how they "feel" about it. There is an in-built knowledge inside us all that just knows when something is right, and that transcends any data gaps.
'In some ways, the scientific approach is ground-up, whereas the process of creativity is top-down. Creative people filter ideas down until it all fits together, while scientists build it up the other way, and yet they can often arrive at the same – or similar – points.'
Mijail Gutierrez, design director at Perkins and Will, said: 'What's interesting though is that both parties approach things from a point of curiosity. One is based on fact while the other is more intuitive. For me, it is about finding different aspects and connections.
There needs to be a sense of playfulness in trying to find the right path, and perhaps ignoring the dry or "safe" routes that are unlikely to lead to anything new. I want to see where it could take me.'
David Weatherhead, principal, HOK
And yet surely it is hard to 'hunt down' inspiration when inspiration can just happen? USM's UK CEO Ian Weddell said: 'To be creative you've got to have a lot of background knowledge, and it's about making connections with that knowledge, as well as having the need to do something as well. But the point about fear of failure as you get older is an interesting one – I perhaps represent the older generation and in some ways, I don't mind if I fail. Of course, I want to succeed, but I do believe you have to try things, and if it doesn't work out, you just move on. When I was in my 20s I was terrified of failure. So perhaps the most creative people are not afraid, have all this knowledge, and make the right connections.'
Accepting a degree of failure in reaching out of the comfort zone is perhaps the great divide between those that break new ground and those that tend to play it safer. Matt Jackson, director at BDG Architecture + Design, said: 'There is a famous slogan on the wall in Facebook's offices which simply says "fail faster", which seems to suggest it's important to get on with the process and get any mistakes out of the way so that you can concentrate on getting it right.'
Paul Traynor, principal director at Light Bureau, added: 'That's the problem with professional design. For all of us, creativity comes from curiosity and everyone is capable of creative moments and self-expression. But running a creative business, there is a financial pressure on you to sit there and come up with ideas in a structured way. If you lock people in a room and tell them to be creative, it puts people under a tremendous amount of pressure.'
Creative places
Dowling suggested that offices can be fairly stultifying places to work, certainly in terms of providing the sort of environment where creative freethinking can be encouraged, with truly fresh ideas and inspiration often more likely to emerge while on the train or waiting at a bus stop. 'I think the environment does allow you to be relaxed and focused but you have to create the right conditions,' says HOK's Weatherhead. 'If we are working on a competition, we create "war rooms" where all ideas go up on the board and we live and breathe that project. That just means you're absorbed into the task – it doesn't mean you're not creative because you're focused, but it just means you cut out some of the distractions.
'My best ideas come when I run, which could be due to some spike in adrenalin when you exercise or something like that, but the annoying this is that you can't write the ideas down at that very moment.'
One example of a workspace that has taken an innovative approach to a previously very traditional way of working is the Francis Crick Institute biomedical research centre in London. Opened in 2016 and designed by PLP Architecture, HOK and BMJ Architects, the £700m project casts aside the usual research approach of working in separate 'silos' by instead arranging laboratories in such a way as to maximise the opportunities for scientists working in different fields to interact. It includes areas for many different ways of working, in stark contrast to many research facilities which have, for many years, maintained a rigid and formulaic approach.
Sarah Bryan, associate, ID:SR
Morrison of HawkinsBrown said: 'I think there has been an amazing shift in workplace design towards activity-based working, and the success of the Crick Institute is in its delivery of activity-based working for scientists, and in giving people the choice of how best to work – because everyone is different and there is no "one solution fits all" formula to be found.'
One possible obstacle to understanding the real nature of creativity could lie in our formative years, and the way in which the education system encourages – or otherwise – freethinking solutions to a multitude of problems. And yet there could also be an even bigger influence on creativity levels, and that could be linked to the circumstances of wider society. Burtt- Jones said: 'There's a very social dimension to this I think. When you look back historically, some of the most creative and important art has come through freedom of expression. This has often been prompted by pressure, and through tough social pressure it seems great art is produced. At the point when we start to live more comfortable lives, do we become less creative because the demands are not there? 'You fulfil the needs of others through the work you do, and allowing boundaries to fall through expression – or even politics – is about talking freely and not suppressing ideas.'
Thinking ahead
It could be that true creativity is not always just that spur-of-the-moment epiphany, but that a degree of groundwork can be a key factor. Tollit said: 'For many architects I think there can be an internal process of trying to find some "elbow room" to do their own research, by which I mean they sometimes think and develop ideas for certain projects before they even have a client, so that they are ready for when that call comes in.
'I think that's a big shift we've seen in recent years, in that we're having to almost "self-invest" to get ourselves into a better position to be creative and ready for when the time comes. And that way, we can also be free of the constraints of briefs and clients in order to test our ideas, so that when the clients do come along, our heads are in the right place.'
Weatherhead added: 'The important point is to be proactive about sharing the knowledge that we have. The worst thing we can do as an architectural community is keep ideas to ourselves, but sharing is the hardest thing because it can often mean losing some competitive advantage. It's a really diffcult balance to strike.' Light Bureau's Traynor pointed out: 'But then the idea is that you're supposed to put that idea out there and then create something new with it.'
Theresa Dowling, editorial director, FX MagazineTollit
Team thinking
Talk of sharing ideas led the conversation on to whether creativity is fundamentally an individual or a collaborative process. Weatherhead of HOK said: 'We all have our own individual take on what we like to watch, listen to, or take on board, but the real skill is to then communicate that within a team. We talk about collaboration because it is what we think people want to hear but we're not naturally like that because, ultimately, we are all individuals. If we weren't, it would be horrendous because there would be no personality. We should be proud to bring our own views and opinions to any process – the collaboration part is a learning process when you take on board the views of others too.'
USM's Weddell raised the view that different practices have different styles, and certain firms act as a team, while others operate more individually. 'I think the most important thing is to have leadership for any team so that the direction and parameters are clear and are set in such a way that enables a team member to be creative within those parameters.'
Jackson agreed that teams can take many different approaches to the issue of individual or collaborative working: 'I've worked in so many different types of environments, including big teams that operate very autocratically, without any one leader forcing the ideas or the direction and including input from even junior members of the team. And I've worked on collaborations with highprofile designers where everything has been about focusing around their particular idea.' The panel discussed whether larger organisations are able to maintain a creative dynamic or whether the size of the practice makes this difficult. The sense is that the critical component is the people within the company. Adam Burtt-Jones said: 'Running a small practice, when recruiting people it is a case of working out who fits. We made a point of finding people who are not like us – my worst nightmare would be waking up in a room and finding I am surrounded by lots of "me's". We have to have strong people who are not afraid of attacking my ideas, and so that discussion during the process actually creates a sense of joy. Maybe the creative process is about achieving that joy in working towards those kinds of new solutions.'
New solutions – especially ones that truly stand the test of time – are what most creative professionals are seeking. So what part does originality and longevity play in determining creative credentials? With the discussion taking place at USM's London showroom, surrounded by its modular furniture product that is in essence 50 years old, Weddell said: 'The product is fundamentally designed to last for a very long time. You can be very creative with this product. The challenge is in ensuring it is relevant for the modern environment, and because it can be used in a multitude of ways I think it does achieve that.
Jon Tollit, principal, Gensler
'We're finding that a lot of end-user customers are driving the specification because they have decided that they want something long-lasting and versatile and they're telling the designers to specify this product, particularly in design and build. You don't create a timeless piece. You create a design and time decides whether it's timeless.'
Designer's block
What about when theflow of creative ideas reduces down to a trickle? Anxiety can set in when the inspiration is not there and the pressure is on to deliver. HOK's Weatherhead said: 'You know when you need to change tack because the process isn't going anywhere, but it is usually a case of adapting to that situation.
For some that will just be going for a cup of tea, but there is little point trying to be too studious about it – you can't decide that for the next couple of hours you are going to "be creative" and have a measurable output at the end of that. For most, it just "works".'
BDG's Matt Jackson raised a case study of an organisation that had introduced a creativity test as part of its wider workplace strategy research. It involved surveying around 2,000 people within the organisation to measure their creativity by completing a drawing-based task. The results were then compiled to benchmark the creativity across the businesses. He said: 'The business was an engineering company and I had not seen it done in this way before. It's not clear how exactly they are benchmarking these levels, or how exactly you really grade the creativity "levels". It may well have been judged using AI rather than an individual's subjective assessment of it.'
Adam Burtt-Jones added: 'It would be interesting to know if they did anything at all with those results. Because sometimes just asking that kind of question is the important part of the task – to gather an engineering-based group of employees together and putting into their minds that they can, and indeed should, be creative.'

Ian Weddell, CEO, USM UK
What of perhaps the most important stakeholder in the whole creative process – the client? Certainly the panel agreed that their role is pivotal in determining the success (or otherwise) of any design project. Morrison said: 'It's often about how creative a client is, in terms of whether they accept or approve what you're putting forward. In this respect, every client gets the building they deserve. If you have a really creative client then that's when the amazing teamwork happens and where you both push each other and get the best result.'
Weatherhead added: 'The relationship with the client is all about trust. If they can trust you, and you can trust yourself to know when the line has been crossed or when you haven't got the right solution. Ultimately, the client you are working with has to go and sell the idea to their bosses, and I think the amazing tipping point is when they are selling your ideas with the same passion and confidence that you have for the project. It's a bond and a buy-in that is just fantastic to have.
Perhaps passion and curiosity are at the heart of what it means to be creative. Gensler's Tollit said: 'It is not knowing the end result but having belief that you're going to get there.
That's the real fun part of the process. The more you give people the time and the freedom to create – rather than a "deadline, deadline, deadline" approach – the better the result will be.'
This FX Design Seminar was sponsored by USM