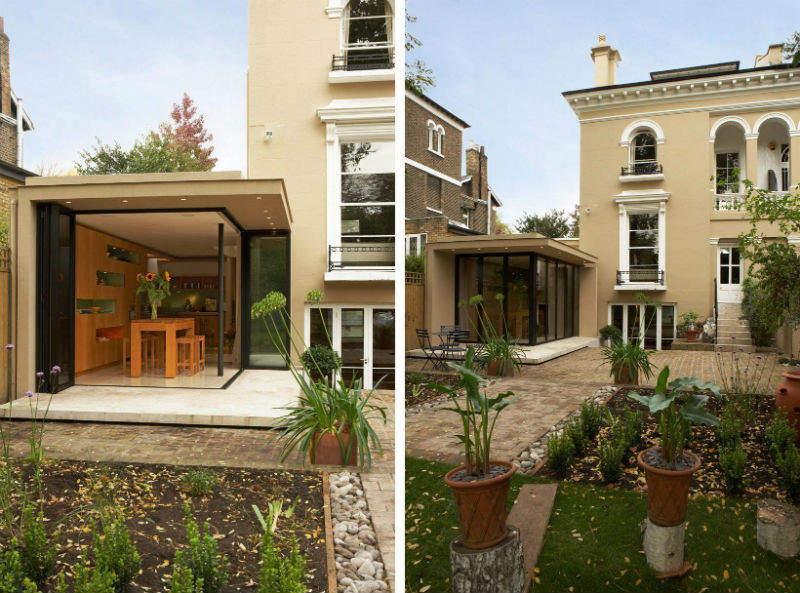 Negotiating with conservation officers, preserving original materials and attempting historic restorations that must also serve the needs of modern life, these are just some of the issues that architects face when working on building restorations.
With so many pitfalls to avoid and challenges along the way, what is best practice when dealing with building renewals and how do architects solve the problems that arise during the planning and execution of a building restoration project?
Architects Sarah Khan and Jonathan Clark speak to Design & Build Review about how they overcome problems and find solutions to the many issues that occur while working on building renewal projects.
Frances Marcellin: In general terms of a building restoration, what do you find are the biggest challenges?
Jonathan Clark: Personally, I find dealing with the conservation officer can be the most challenging part. You might have the best ideas and plans on how to renovate a listed building while being sympathetic to its history, but it still all comes down to negotiating and convincing the officer that the renovation will complement the time period of the structure.
FM: In terms of planning permission for a building restoration, what is one of the most common pitfalls and how can it be avoided?
How well do you really know your competitors?
Access the most comprehensive Company Profiles on the market, powered by GlobalData. Save hours of research. Gain competitive edge.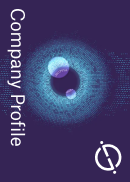 Company Profile – free sample
Thank you!
Your download email will arrive shortly
Not ready to buy yet? Download a free sample
We are confident about the unique quality of our Company Profiles. However, we want you to make the most beneficial decision for your business, so we offer a free sample that you can download by submitting the below form
By GlobalData
Sarah Khan: When it comes to getting planning permission, a lot of the time there is the misconception that it's only the façade of the building that should be considered. When it comes to listed property renovation, the whole building and surrounding area could be road-blocks when trying to get permission.
Before embarking on listed property restorations architects and project managers need to really understand the area and building they will be working with. I really recommend trying to get in touch with the local council to find out as much information about the local area and any restoration projects that have been done to the building before.
FM: What are some of the best practices for creating an effective planning application and managing the process?
SK: Depending on the sort of permission you are applying for, it can take up to eight weeks to get your application validated by the council planning department. If you are working with a listed property that has a unique structure or you think your plans would be worth talking over with council before the full applications process starts, it's worth getting pre-planning advice.
I would advise a buffer of around two months to ensure you have your application fully completed and have had time to include all planning ideas. Don't forget that work cannot start while the planning application is pending, so account for this in the overall project timescale.
FM: What considerations are there in terms of balancing a historic restoration with the commercial prospects of a building?
JC: Houses, whether listed or not, have to move with the times in order to find buyers or occupants. The challenge can sometimes lay in realising with historical features once [they have been] tampered with you cannot bring them back. In knocking out walls, it's important to realise that they can always be replaced or infilled again at a future date.
We certainly wouldn't advocate the removal of original features such as cornices, dado rails, skirting boards or panelled doors. This is where it's key to have builders and craftsmen that have worked with listed property before.
FM: What is best practice when choosing materials for restoration projects and how do you decide the right balance between re-using original and reclaimed materials, and introducing new materials?
SK: The beauty of working with listed buildings is that you are not looking to work with the cheapest materials, but the ones that will allow the building to breathe and are sustainable. These buildings have been used for hundreds of years and each period of change has left its mark in the current style of time. When it comes to materials, yes you should find those that are like for like as the original building in most cases, but there is nothing wrong with suggesting materials that will complement historical features.
FM: Jonathan, in one of your restoration proposals, you planned to upgrade the front, side and rear extension of a Grade II listed Victorian villa in North London. How did you deal with the challenge of combining historical elements with the owners' modern-day needs?
JC: Modern families spend more time in their open kitchens with associated dining and relaxing areas. It was important to reflect this in the conversion. To expect modern day occupants to use a dark and remote basement kitchen one floor below a formal dining room was not practical; this really set the goal for the extension.
The proposed works involved the removal of several walls at basement level and knocking through the two main principal rooms at ground floor level. There was also a low garage, built in the 1960s to the side and rear of the house, which we demolished to make way for a modern kitchen replacement.
FM: How were your plans received by the conservation officer and what compromises did you have to make?
JC: The conservation officer was happy with proposal to remove the garage, but not keen on the concept of its replacement by a modern structure. We proposed a lightweight glazed structure to the front and back of the extensions.
This was the basis for the conversion and to design an extension that would appear entirely subservient and yet enhance the original features. However, the conservation officer was not convinced with the proposed modern façade to the front of the house, so we compromised with a Mannerist elevation that to the untrained eye could be seen as an original part of the house.
FM: Regarding original features and materials, Sarah you recently completed work on a cottage in Hampstead, can you describe some of the challenges relating to this development and how you overcame them?
SK: The client approached us after buying this property because they wanted to strip the interior back to its historical roots and showcase the original structure and panelling. When we started our investigation, it looked like it was a long shot of finding any original detailing.
This is where having the right team around you makes a world of difference, from lead consultants, conservation architects, right the way down to builders with experience in listed buildings. After enough research and investigation, work began, and we managed to uncover a beautiful fireplace, panelling and ceiling details all behind this modern plasterboard wall.
FM: How did you best manage the repair work that was required on the Hampstead cottage?
Although the original features needed a lot of repair work, we focused on them by sourcing similar materials and features that will turn back time on this cottage. While there were a lot of sceptics about the amount of historic features that were available, we broke the project into phases, from reinstalling the original panelling, to restoring alterations made by previous owners that hinder the delicate 18th century interior features. Once the features were restored, we ensured this 18th century cottage had the right materials to keep it breathing for centuries to come.
A skilled architect will know when original features should be accentuated and when modern materials need to be introduced.