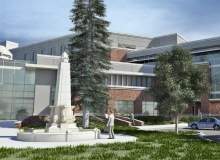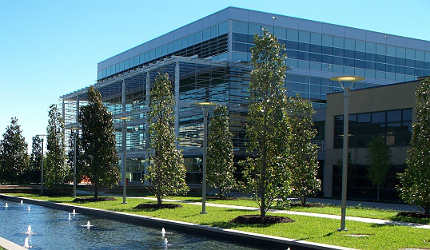 Leadership in Energy and Environmental Design (LEED), a rating system originally conceived by the US Green Building Council in 1998 to assess green building projects in the US and Canada, has experienced a dramatic rise in popularity during the last 15 years, exporting its model to projects in more than 140 countries around the world. The globally recognised LEED brand has played a major part in the growth of the green building market, which is expected to incorporate an estimated 40-48% of new non-residential construction by 2015.
More than 14,000 projects have received LEED certification to date, with tens of thousands more in the pipeline. Projects are rated by a points system, with points awarded for eco-friendly measures in categories such as energy, water and heat efficiency, use of materials and indoor environmental quality. Depending on how many points a project scores in these categories, it could be eligible for certification with a Certified, Silver, Gold or Platinum award.
Achieving LEED Platinum status is still a rare feat in the green building industry, with just over a thousand of the 14,000 LEED-certified projects making the grade so far. The Platinum award instantly places a newbuild or major renovation project into an elite group, representing many of the world's greenest buildings.
Pursuing Platinum: the Powerhouse Energy Institute
The expansion of Colorado State University's Engines and Energy Conversion Lab, now renamed the Powerhouse Energy Institute, is one ambitious US project that is shooting for LEED's highest rating. The 65,000ft² expansion of the facility, involving the addition of a new four-storey building, broke ground at the beginning of October 2012.
"Improvements in building materials should open up high-efficiency design opportunities that are difficult to achieve today."
As is only natural for a cutting-edge energy research facility that was originally a 30s-era power plant, environmental efficiency is central to the approach of The Neenan Company, the Colorado-based firm taking charge of the project's design and construction.
Neenan is aiming to reduce the lab's energy consumption by 48% compared to the standard for equivalent buildings, as well as incorporating eco-friendly features like radiant cooling, energy-saving LED lighting, geothermal heating and even vertical wind turbines integrated into the former power plant's old smoke stacks.
"It's a neat continuation of the architecture, to go from what was considered state-of-the-art power generation many years ago, to what is now considered state-of-the-art research for energy issues," says Bob Hosanna, Neenan's senior design manager and architect of record for the Powerhouse Energy Institute project.
Although the company is well-versed in LEED Gold projects, LEED Platinum is a significant step up in terms of requisite innovation, as the project must score extremely highly in virtually all of LEED's assessment criteria to qualify. The foundation for any successful LEED project, says Hosanna, is a well-integrated project team that works closely together throughout the design and construction phases.
"We really feel, especially when we develop LEED projects, that you have to have a team together really early that works through all the systems," he says. "You get these conversations happening very early in the project, and anything that might trip you up in the process is discussed much earlier."
Innovating with green design
Pushing a project from Gold to Platinum requires an innovative approach to both design and construction. For Hosanna, achieving Platinum is not just a matter of money. "I think you've got to go to this side of innovation in order for these buildings to perform to the level that's expected with LEED Platinum. We're talking about a 48% energy reduction in this building over standard. It's huge, and I don't think you can just throw money at it to make it happen. I think you've got to stay on the innovative side, and really push it."
Neenan has certainly packed plenty of creative thinking into its design for the institute expansion. The company chose LED lighting, for example, as an excellent means of increasing energy efficiency throughout the building. But to combat the expense of LED lights, Hosanna's team decided to develop its own lighting system using stripped-down LEDs to avoid the cost of buying pre-manufactured LED lights.
"Just over a thousand of the 14,000 LEED-certified projects have made the Platinum grade so far."
Reducing the heat load of the building's lighting without the large casings of pre-made LED lights has been accomplished through the cooling properties of the ceilings above. "We don't have any lay-in acoustical ceiling; it's all exposed structure, so the cold air's dropping down from the slab above," says Hosanna.
"Because all the structure is exposed, all the steel beams and the metal deck above, we attached the lights right to those cold elements. So they're dissipating the heat of those lights right into the steel of the structure. That's taking heat load away from the lighting. That was the approach we took on everything in this building – why does this have to cost that much, and is there a simpler way to do it?"
Another major challenge for the design team is the age and historical significance of the laboratory, meaning that Hosanna and his team have had to adhere to the strictest standards of energy efficiency, while preserving the traditional look of historic architecture.
The project aims to prove that through the use of passive and unseen features such as radiant cooling, geothermal heat, daylighting and cleverly integrated design elements like the smoke stack wind turbines, it's possible to balance traditional aesthetics with modern environmental considerations. What's more, Hosanna believes this mix of old and new makes a refreshing change from the shimmering, ultra-modern look of most Platinum-certified projects.
"A lot of the buildings that we were seeing that had been declared to be Platinum, they really look like they're Platinum buildings," he says. "They start to look a little institutionalised, with that very contemporary feel. We're right on the edge of historic Old Town, Fort Collins, which is a very nice collection of 19th century architecture. We wanted to pay attention to how we interfaced with those buildings. I'm really happy, as an architect, that this has happened because I don't think that Platinum buildings have to look stark and institutionalised."
Beyond Platinum: the future of green building
Few would deny the impact that the LEED scheme has had on the adoption of green building techniques around the world – with 14,000 certified projects, the numbers are on its side. Working within the LEED system has certainly proved a boon to Neenan on its past Gold-level LEED projects.
"The criteria that are set up early for us have proven to be reliable and predictable to the point where we have achieved about 99% of the ratings we expected to get," says Hosanna. "They're very responsive to answering requests for clarity and interpretation. I think the programme is a good one, and I'm really impressed with the impact it's had throughout the world as a standard."
"Hosanna's team developed its own lighting system using stripped-down LEDs."
Nevertheless, no system is perfect. There are still aspects of environmentally responsible building that need to be better measured so they can be properly implemented. Industry and academic research is looking into the construction process itself, generating data on the carbon footprint of typical builds to minimise environmental impact in the future.
Neenan's just-launched construction phase on the Powerhouse project is using green practices such as waste recycling (85% of site waste is being recycled) and purchasing materials from local suppliers whenever feasible, but Hosanna is still concerned that not enough is known about the footprint of construction logistics. The company is working with grad students from Colorado State University to measure the project's environmental performance and contribute to the knowledge base for future work.
From a design perspective, improvements in building materials should open up high-efficiency design opportunities that are difficult to achieve today. Hosanna highlights glass and glazing as a problem area that requires particular attention. Neenan is using fibreglass frames on the Powerhouse project's window system, which improves thermal efficiency over standard aluminium. But glass remains the weakest link in an energy-efficient building's all-important envelope.
"Daylighting is a big thing for us, because it reduces our energy consumption on the lighting side," he says. "But the inefficiency of glass limits the amount we can daylight. So I think glazing is huge, and when you look at the carbon footprint of glass, it's a huge energy sinkhole. That's been one of our biggest struggles, finding the right glazing."
There might be niggling problems that need to be addressed, but it's clear that the green building wave has built up enough momentum to be self-sustaining, even in the US, where green issues are often more controversial than elsewhere. The prestige and ongoing cost savings of efficient buildings have been enough to consolidate this cultural shift in the property development market, and LEED has proved a powerful brand for rallying this demand.
"In the US right now, the government particularly, they are expecting all their buildings to be LEED Gold or Silver," says Hosanna. "If you put up a new office building now that does not have sustainable elements to it, it's not as attractive as a building down the street that offers a better system. I was in a meeting the other day about a new residential project here in [Fort Collins]; the developer doesn't want to do sustainable, and the public was really questioning why you wouldn't do that. People are expecting it."
LEED has now become such a common standard that the cutting edge of the industry is now starting to move beyond Platinum to even more rigorous environmental standards like the Living Building Challenge. The US Green Building Council will undoubtedly update its LEED system, as it has on many occasions, to reflect new changes in the green building landscape.
But even if other rating systems begin to supplant it in the future, its pivotal role as one of the pillars of sustainable design and construction in the US and around the world is unlikely to be forgotten. "Without LEED," stresses Hosanna, "none of these conversations would be happening now."
---
Related content
---
Could nature become as big an inspiration for construction materials and design techniques as it has been in other fields?
Materials such as straw, clay and rammed earth have been pushed out of the mainstream by 21st century concrete and steel, but these materials are still a viable option for eco-conscious builds.
Only days ahead of Rio+20, the UN published an initiative to promote resource-efficient and ecological urban planning.
---