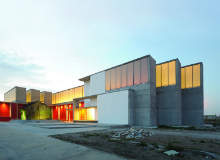 In 2008, a small group of architecture students travelled from their home in Norway to a village on the Thai-Burmese border. Their intent was to realise a project far removed from their day-to-day studies – the expansion of an orphanage for Karen refugees.
"We felt that the projects we'd been working on were based on superficial values," says Andreas Gjertsen, partner at TYIN tegnestue. "We saw a much larger potential in the skills we had acquired."
The trip had come about through serendipity: a few months earlier, they'd met orphanage founder Ole Jørgen Edna via mutual friends. A fellow Norwegian, Edna had opened the facility in 2006, and now it was proving successful. Too successful, in fact – with dozens of orphaned children fleeing persecution, supply was being swamped by demand.
The students set to work on doubling its capacity. Together with local workers, they constructed six separate units, dubbed Soe Ker Tie Hias (butterfly houses) in honour of their distinctively shaped roofs. The budget was tight, the materials indigenous and the objective clear: to give the children a normal way of life and non-institutional homes.
The architectural fix
This orphanage set the tone for what was to follow. Working in Norway and overseas, TYIN tegnestue boasts an uncompromising ethos. Theirs is an 'architecture of necessity' – basic solutions to existing challenges, where each element plays a clear-cut role.
"We spend time building a network in each community, and, through this involvement, we connect with the people we meet," explains Gjertsen. "We want to build a stronger sense of ownership and pride in the structures we leave behind."
How well do you
really

know your competitors?

Access the most comprehensive Company Profiles on the market, powered by GlobalData. Save hours of research. Gain competitive edge.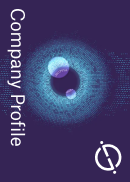 Company Profile – free sample
Thank you!
Your download email will arrive shortly
Not ready to buy yet? Download a free sample
We are confident about the unique quality of our Company Profiles. However, we want you to make the most beneficial decision for your business, so we offer a free sample that you can download by submitting the below form
By GlobalData
"We want to build a stronger sense of ownership and pride in the structures we leave behind."
While it would be easy to pigeonhole this approach as high-minded, idealistic – or worse, merely trendy – it would be more historically accurate to call it a reversion to form. Indeed, the current crop of buildings in thrall to icon would appear to be the genuine anomaly.
"Architecture as a discipline is in crisis because of its lack of relevance to society," warns Andres Lepik, curator of the 2010 MoMA exhibition 'Small Scale, Big Change: New Architectures of Social Engagement'. "Most of these bigger starchitects are delivering luxury design products for wealthy and influential clients, and this means that the high ambition of architecture, to shape society, has been lost in the public perception."
Jo Noero, formerly of South African architecture firm Noero-Wolff, agrees. "It seems like we've been through a process of rampant individualism where every single second-rate politician or businessperson wants to build a big edifice to glorify their own importance in the world," he laments. "But if a building is not meeting people's needs, then what the hell are you doing?"
Community first
Noero-Wolff's own longstanding project, the Red Location Cultural Precinct in South Africa, could hardly be accused of ignoring social realities. Comprising a museum, library and art gallery, with a performing arts centre and housing units in the pipeline, the development sits in one of the poorest areas of Port Elizabeth. Importantly, it commemorates the struggles the region faced under apartheid. But it also creates a legacy for the future, acting as a lever of social change.
Its first phase, the Museum of Struggle, was an obvious contender for inclusion in Lepik's exhibition. Here, it jostled against ten other projects, each of which assisted an underserved community. While divergent in terms of scale and aim, they nonetheless found powerful common ground.
"I picked up on a catalogue of criteria," says Lepik – "participation, engagement, local knowledge, local resources, aesthetics. I think the key issue for all successful projects is that they're responding to the surrounding conditions, rather than imposing something from the outside."
Also featured was Metro Cable, a cable car system installed in the Caracas slums. The design firm responsible, Urban Think Tank, consists not just of architects, but also writers, activists, environmental engineers and community leaders. Grass-roots political engagement is their principal driving force.
"The key issue for all successful projects is that they're responding to the surrounding conditions."
"Urban Think Tank was first formed as an NGO," says founding partner Alfredo Brillembourg. "We all had day jobs in commercial practices. But at night time we would get together in the basement of my house in Caracas and work on our ideas for the city."
Through foregrounding the social element of architecture, Lepik's exhibition was a major departure for MoMA. But following the breakdown of the US housing market, urban development was back on the agenda, and 'Small Scale: Big Change' provided a much-needed counterpoint to 'bling'.
Ethical architecture
Of course, there are concerns inherent in grouping architectural projects along these lines. Through presenting 'socially sustainable architecture' as a distinct and definable school, you run the risk that formalism will be seen as the default. Jo Noero is less than thrilled about the attitudes he has encountered.
"The idea that a building can be useful, other than satisfying the ethic of investment, seems to be absent from most of the work that American architects do," he opines. "So I got quite angry at a reviewer who said he went to our exhibition and was surprised there was some nice work there. You know, get real, most of the work he reviews is awful. It's work that is just sheer virtuoso form, and is empty of everything else."
For Noero, the ethical dimension of architecture is not something extraneous, but rather integral to the relationship between architect and commissioning body. If the commission itself is ethical – if it's going to serve the occupants without harming the world around it – then this should not be classed as some niche subset of architecture, it should be a given.
"If architecture is about realising social programme through build form, then it's got to be useful and beautiful."
Urban Think Tank's credo is similarly holistic. "You can begin a project on an aesthetic impulse or you can begin a project on a social impulse, but sooner or later the two must collide," says Brillembourg. "And that's the critical aspect of a work of architecture or art – it's where the ethical and the aesthetical confront each other."
Social engagement, after all, is far more than just a label, and one challenge for architects is to keep it from becoming so. How can they ensure their principles don't lapse into buzzwords, ripe for the picking by image-fixated firms?
Social engagement: just another fad?
Noero fears that's already started to happen. "It's not that architects have suddenly rediscovered what it is they should be doing, it's just that the market has said, sorry, no more money, so they're finding new markets to exploit," he says. "And the new market is socially responsible architecture for the poor. It's just another fad, and if the economy improves, they'll be back to producing the ridiculous stuff they were ten years ago."
Lepik recalls that, on planning his MoMA exhibition, he received proposals from some supersized corporates, keen to jump on the bandwagon. "Because they worked on one kindergarten somewhere in Africa, they think they've fulfilled their social responsibility," he says. "It's like McDonalds telling you that when you buy a burger, 1¢ is going to a kindergarten. But at the same time, you're paying 99¢ to a big firm."
Luckily, the posturing of self-styled architectural missionaries does not negate the good work being done. The final phase of Red Location will begin in 2013, and Urban Think Tank is working on bringing musical education to the slums. As for TYIN tegnestue, the firm has gone full circle, attracting a surge of student groups that wish to emulate its style.
An organic kind of beauty
All these architects retain their own trademarks – forming a cohesive movement is not the point. "I don't know why it's got to be special," points out Noero. "If architecture is about realising social programme through built form, then it's got to be useful and beautiful. Why shouldn't every project achieve those ends?"
This is not joyless functionalism; the sort of hardboiled social reform best left to the Victorians. Rather, it's about an organic kind of beauty; one that embraces its context and is a pleasure to look at and use. It's about dreaming up new ideas without client briefings. It's about the architect as producer: synthesising larger infrastructure projects with community-led design and uniting top-down with bottom-up.
As the world's population continues to expand, mostly within urban areas, the demand for sustainable infrastructure projects shows no sign of abating. 'Architecture of necessity', to use the truest of tautologies, is unlikely to run out of steam.