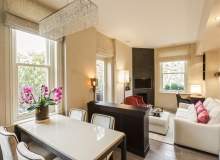 As the forces of urbanisation, migration and increased life expectancy continue to advance hand-in-hand, those living in the world's most popular cities are getting used to the idea of living in smaller spaces. In the UK, where average residential floor space per head is one of the lowest in Europe, the shrinking of the home is clearly traceable. The average British family home was 96.8m² as of 2014, down 2m² compared to just ten years before and a sharp fall on the 153m² average in the 1920s.
In London, with its booming population and irresistible economic pull, the dwindling of property sizes is a more pronounced process than anywhere else. High demand has pushed prices through the roof, and many property owners and developers have responded by splitting large buildings into collections of smaller units. The population of London, along with other cities, is getting denser and there's simply less living space to go around, especially in the absence of large-scale residential capacity building. As The Economist put it in 2014: "Density makes London's transport systems work better; it ensures that there is always somewhere good to eat within a five-minute walk. But it comes at a cost: that people are squashed in ever more tightly."
London's property bubble and impending housing crisis is another discussion entirely (and a worthy one at that). But in the here and now, there's a growing awareness that many residents must paint their home lives on a smaller canvas than before, and intelligent interior design can play an important role in making the most of a small studio or one-bed apartment.
"We get quite a few calls specifically for small spaces," says Irina Townsend, design director of Kensington-based luxury interior design studio Keir Townsend. The uptick in interest in small interiors has even prompted the firm to put together a book on design principles for diminutive homes, which it plans to launch next year. But what are these principles exactly, and how can they be applied to do more with less?
Small interiors: making lifestyle choices
There are plenty of nuggets of received wisdom when it comes to opening up a small space through design. Only use light colours; furniture should be small and sparse; walls must be knocked down. Any of these tips may well prove true in many scenarios, but it can be limiting to think of them as hard and fast rules.
How well do you
really

know your competitors?

Access the most comprehensive Company Profiles on the market, powered by GlobalData. Save hours of research. Gain competitive edge.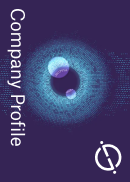 Company Profile – free sample
Thank you!
Your download email will arrive shortly
Not ready to buy yet? Download a free sample
We are confident about the unique quality of our Company Profiles. However, we want you to make the most beneficial decision for your business, so we offer a free sample that you can download by submitting the below form
By GlobalData
"[The notion that] the less furniture you put into the space, the bigger it looks or feels – I don't think that's quite true," says Townsend. "The furniture needs to be proportionate to the size of the space, but I think creating clever zones makes the space look better. So this is the zone for the kitchen, this is your bar area, this is your sitting area. It does create those different experiences. It's circulation. The first thing we look at in a residential space, in the same way you would in a commercial space, you'd think about how people would move around the space."
Mark Riese, owner and creative director of London-based interior design and architecture studio Urban Living Interiors, agrees that there is no gospel truth to small-scale interior design, no single set of rules to follow. For his team, the overriding consideration is the lifestyle of the client and how the space can best accommodate it. Designing a smaller space might involve more detailed decision-making over what is essential to the client's home life, and what is surplus to requirement.
---
---
Volumetric construction is fuelling a surge in prefabricated homes and solving problems for councils, renters and communities.
---
"So often the first consideration is the dining table – do you really need one?" he says. "How often do you entertain and how many people at any one time? The reality is that in a smaller space there is likely to be an open plan kitchen [with] a breakfast bar to perch at, and then we so often eat sitting on the sofa facing the TV."
Townsend realised the benefit of understanding a client's lifestyle needs on her recent Bramham Gardens project, a total redesign of a 40m² one-bedroom flat in west London, one of two projects for which she was nominated for an International Design & Architecture Award last year.
"The opening view as you opened the front door was a very narrow corridor, like 60 or 70cm wide, which came to a lavatory," she says. "That was the opening view, which obviously wasn't welcoming. The reason there was a separate loo in the property was because they had a bath in the bathroom, which they didn't particularly need, so by sacrificing the bath and putting in a shower cubicle, we moved the loo to the bathroom space."
The feeling of space
Structural changes needn't even be as dramatic as relocating an errant loo to help add space, or at least the feeling of space. Riese gives an example.
"In a recent project for a cottage, we were able to add [to] the permitted development extension and to also dig down by just two steps to make a split-level space into the new extension. We gained so much volume that the space was completely transformed."
As for aesthetic design choices, Riese emphasises a holistic approach. "It's all a matter of intelligent design and intelligent use of the space," he says. "Yes, white paint can make a space look bigger. But there is no rule. We have to look at the space as a whole – the ceiling heights, the lighting and the light, to then bring in the rest of the design for the floors, walls and furnishings and not be obsessed by making it feel bigger, but making it feel like the home you want to live in."
"Yes, white paint can make a space look bigger. But there is no rule. We have to look at the space as a whole – the ceiling heights, the lighting and the light."
Townsend was able to bring a natural cohesion to the Bramham Gardens flat's small open-plan kitchen/living room by leaning heavily on the same light cream colour palette throughout, avoiding monotony with splashes of brown and pink for contrast and a variety of textures, including an abundance of reflective surfaces and materials, a useful technique to add depth to a scheme.
"Polished plaster is fantastic for that sort of thing," she enthuses. "It's got depth to it because of the variation of colour in the first place so it actually does make the space look bigger, but it also reflects light, and that's essential for making a space look bigger. It's not a cheap material to install, but it really does do the trick. We used some velvet, which has a very subtle satin sheen to it, which was also reflective. We've done the splashbacks in antiqued mirrors and things like that. All of that opened up the space tremendously."
An exercise in organisation
Of course, decorating and furnishing is only part of the battle. Potentially the greater challenge when optimising a small space, especially if the client is downsizing, is the baggage the new resident will bring with them. After all, a studio flat can be designed to kingdom come and still be totally useless if it's cluttered with personal items that can't be stowed away.
Designers, therefore, are offering an increasingly wide range of bespoke and multi-functional furniture while employing every trick in their arsenal to maximise storage and eliminate dead space. At the luxury end of the market, Keir Townsend has leveraged its experience working on private jets and yachts – where every centimetre of spare space is essential – to build storage into beds, sofas and even shoe slots in the skirting board plinths beneath wardrobes.
---
---
The closure of Architecture for Humanity's head office in January came as a shock, even to the organisation's own volunteers.
---
Urban Living Interiors, meanwhile, has found a specialty in bespoke and multi-functional furniture and fittings that can optimise storage while working around a limited floor plan. "A great example is our recent project furnishing studio apartments at The Heron in the City," says Riese. "A single room space was divided in two by a wall storage unit to create a sleeping area and a living area. In the centre of the wall unit was a rotating TV so you could watch in bed or sitting on the sofa. The bed was wall-fitted so it could be lifted up and the dining table then folded out from underneath."
Multi-functional items can also play a strong role, especially in the case of adding flexibility for dining without having a large table as a permanent feature. Wall mirrors that double as six-seat dining tables, extendable consoles and even efficient bespoke joinery like pocket and sliding doors are all becoming an increasingly important part of the designer's toolkit when working on space-constrained projects.
Ultimately, both Townsend and Riese enjoy the puzzle-box challenge of designing small interiors, and the reward of getting it right. Riese cites "the element of surprise that we can create by the discovery of the unexpected space-saving or space-enhancing feature that had not been initially conceived, but which develops out of the project as it moves forward. And that then gives so much pleasure to our clients in the enjoyment of how they will spend their time in their newly designed home."