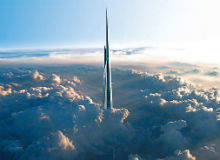 Breathtaking in conception and execution, the Kingdom Tower is a building without precedent. Upon completion, expected by 2019, the 'megatall' (600m-plus) skyscraper will stand a staggering 1km high, almost four times taller than Europe's highest building, the Shard in London, and more than 170m higher than the Burj Khalifa in Dubai, currently the world record holder at 828m.
The centrepiece of the £13bn Kingdom City development north of Jeddah, Saudi Arabia, the building will spread across an area of 530,000m², require around half a million square metres of concrete and 80,000t of steel for its 200 floors, and will house a five-star hotel, apartments, office space and an observatory.
Ground was broken on the £780m project in late April. Over the next five years, a peak daily workforce of around 6,000 will toil 24 hours a day, seven days a week, to overcome the unique challenges that the new generation super and mega-tall structures pose to contractors, architects and insurers.
"I've worked in construction all my life and maintaining the verticality of relatively short buildings of 20-30 stories is in itself a challenge; however, when you are dealing with buildings of 600m, 1,000m or even 1,500m high, then that's an extraordinarily difficult undertaking," says Clive Trencher, senior risk consultant at engineering insurer Allianz Global Corporate & Specialty (AGCS).
"The 'megatall' skyscraper will stand a staggering 1km high, almost four times taller than Europe's highest building, the Shard in London."
"I visited the Kingdom Tower site in June and one of the initial technical challenges that the client has had to overcome is the ground conditions. There is not a rock layer that can adequately support the weight of the building, so the engineers have had to bore piles down to a depth 160m – that's equivalent to a 50-storey building's height inserted into the ground before you've even started to work upwards."
How well do you really know your competitors?
Access the most comprehensive Company Profiles on the market, powered by GlobalData. Save hours of research. Gain competitive edge.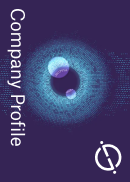 Company Profile – free sample
Thank you!
Your download email will arrive shortly
Not ready to buy yet? Download a free sample
We are confident about the unique quality of our Company Profiles. However, we want you to make the most beneficial decision for your business, so we offer a free sample that you can download by submitting the below form
By GlobalData
Core values: foundations, sway minimisation and elevator technology
Trencher is ideally placed to comment on the structural challenges that super and megatall buildings present, having undertaken holistic risk assessments of flagship projects including the Shard and 20 Fenchurch Street in London, Taiwan's Taipei 101, the Burj Khalifa and, now, the Kingdom Tower.
"By definition these buildings are tall and slender and whatever foundation system you use has to be capable of supporting the vertical weight of the towers," he explains. "One of the big issues we have is that the taller you go, so the degree of sway increases. Humans are very receptive to acceleration and so what you try to do is produce a stiff structure that will primarily reduce wind-induced sway. However, around the world there are also locations where earthquakes are a major risk so you are also dealing with ground acceleration.
He adds: "The planned layout of the main tower is Y-shaped, which was deemed to be the best compromise to ensure the optimum load spread and load distribution of the cores. In terms of innovative materials, we work with extremely high strength concrete, which is needed for super-tall building purely because of the extreme weight that is imposed on them."
Unlike Taipei 101, which incorporates tuned mass dampers, the Kingdom Tower relies instead on a reinforced structural core design that extends for the full height of the building.
"Maintaining verticality as the building height increases is important for all structures but one of the fundamentals of design is that you try and keep the mass of the building within the centroid of the pile or foundation system," Trencher says. "The frame tends to be relatively lightweight, so there is a reinforced concrete core, which also serves as the main access points for lifts and building services."
Current technology limits elevator travel in super and megatall buildings to around 600m, mainly due to challenges with braking and cabling. The Kingdom Tower will feature 59 lifts, including five double deckers – those that take visitors to the observatory will travel at 10m per second.
"Traditionally, lifts have not been part of the evacuation process, so there are practical difficulties in terms of how you service a building in an emergency and the speed at which lifts operate because of the effects of G-force," says Trencher. "To provide necessary mechanical and electrical equipment you also need intermediate stations or levels, but these can take valuable letting space out of super and megatall buildings, which contain multi-user commercial, retail, leisure and residential spaces."
The heat is on: slip forming, real-time monitoring and water maintenance
Rigorous materials-testing is a fundamental aspect of any construction project, but the scorching temperatures of Saudi Arabia present contractors with a unique challenge, as Trencher explains.
"In the Middle East you have very high ambient temperatures and one of the major issues in pouring large volumes of concrete is that it is an exothermic chemical reaction and gives off heat. Therefore, you have to regulate very carefully how a block cools because the high differential temperatures can physically crack the concrete – and cracked concrete is not a good physical medium.
He adds: "The client has extensive instrumentation of these large concrete pours. Thermal couples measure both the internal and external temperature and the entire building is shrouded in insulating material to let these vast volumes of concrete cool down naturally without the outside being affected. Also, nobody has ever gone to those heights, so another major challenge we are facing is gravity. Attempting to pump concrete in its fluid state vertically 1,000m has never been done before."
Like the Shard before it, the Kingdom Tower's central core is being constructed using slip forming, a method in which concrete is poured into a structure that is continuously in flux, resulting in superior, joint-free buildings that can be worked on around the clock. However, high temperatures in Jeddah mean that slip-form structures must be monitored to ensure that structural integrity is maintained.
"Another major challenge we are facing is gravity. Attempting to pump concrete in its fluid state vertically 1,000m has never been done before."
"Once the production of the main core starts it will run 24/7 – that's the economics of how you build these types of buildings as a continuous slip form," explains Trencher. "The slip form central core is working 24 hours a day and you are confronted with major solar gains in that time, so the building will tend to move away from the sun, and as the sun tracks around that changes. As a result, the Kingdom Tower has a network of real-time monitoring stations with corresponding trigger points where they can adjust the slip form to take into account any deviations."
The chemical make-up of the water in Jeddah has also tested the engineers' ingenuity.
"One of the issues we have in the Middle East – particularly in this location which is on the shoreline of the Red Sea – is that the groundwater is very saline and extraordinarily aggressive to concrete," says Trencher. "To mitigate some of the effects of that, and to stop engineers having to pump large volumes of salt-laden water, the base level of the tower has been set approximately 3m above the existing ground level."
Tall orders: the building boom in Asia and the Middle East
The 100th supertall building of over 300m will be built in 2014 and more than half of world's tallest buildings have been built in last four years, with the high-rise boom in Asia and Middle East leading the way, accounting for 90% of recent supertall projects worldwide.
Driven by rapid economic and demographic growth, urbanisation, investor appetite for flagship real estate assets and lower labour costs than in the traditional Western markets, the trend is set to continue. In June, China announced initial plans for its own 1km tall building, the Phoenix Towers.
With this in mind, what specific skill-sets will the next generation of construction engineers and risk assessors need to compete in a globalised marketplace, and how does Trencher envisage the super and megatall sector evolving in terms of new technologies, building materials and design elements?
"From design, through construction to procurement, the advent of computers has revolutionised construction imaging," he says. "Robotics may take over some construction tasks and in the UK we have witnessed a drive for off-site production, with only plug-and-play connections required on-site.
"Within my career computer design, modelling, 3D and sophisticated stress analysis software packages have been introduced and they certainly will continue to evolve. Mankind will not stand still on this – we will innovate but there needs to be an emphasis on these new innovations being used correctly."