As global populations continue to shift towards city life and demand for residential, commercial and recreational space in urban regions keeps spiralling upwards, the governments and residents of these all-important metropolitan centres are increasingly being faced with the prospect of unprecedented architectural change.
With a modern design consensus that favours glimmering towers of steel and glass, and a property market that is hungry for sites on which to develop lucrative mixed-use projects and commercial skyscrapers, the imperative to support urban growth is increasingly butting heads with the need for restraint and thoughtfulness.
The character of the world's greatest cities – from the silhouette of central business districts to the atmosphere of centuries-old residential neighbourhoods – faces transformation at an unchecked pace.
The fight over London's skyline
For a booming city like London – the financial capital of the world – the pace of development is as controversial as it is astonishing. On one side, there are those who argue that the pace at which new skyscrapers are being planned (especially since the London property market's quick recovery from the 2008 global recession) is a means of fuelling growth, and further signalling London's place among the world's heavyweight cities. It's a perspective exemplified by comments made by law firm Eversheds' head of London real estate Bruce Dear in an interview with The Guardian in November 2015.
"For a global city, London is low-rise," Dear said. "It only has 15 towers over 150 metres [tall]. New York has 188 and Hong Kong, the high-rise world champion, has 302…There is plenty more room in the cockney clouds. We need a high-rise revolution if London is to remain the world's most desirable work and urban living space."
How well do you really know your competitors?
Access the most comprehensive Company Profiles on the market, powered by GlobalData. Save hours of research. Gain competitive edge.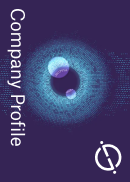 Company Profile – free sample
Thank you!
Your download email will arrive shortly
Not ready to buy yet? Download a free sample
We are confident about the unique quality of our Company Profiles. However, we want you to make the most beneficial decision for your business, so we offer a free sample that you can download by submitting the below form
By GlobalData
On the other hand, an increasingly large and diverse groundswell of activists – from communities reacting to proposed developments in their area to highly-organised campaigns with national reach – argue that modern high-rise developments that are insensitive to their surroundings create an incoherent environment and a chaotic skyline, while the city's everyday inhabitants are left on the sidelines by a planning system that minimises public input.
"The skyline of London is out of control," reads the mission statement of the Skyline Campaign, which launched in March 2014 and whose statement has been signed by more than 80 architects, MPs, planners, historians and community groups. "Over 200 tall buildings, from 20 storeys to much greater heights, are currently consented or proposed. Many of them are hugely prominent and grossly insensitive to their immediate context and appearance on the skyline.
"This fundamental transformation is taking place with a shocking lack of public awareness."
"This fundamental transformation is taking place with a shocking lack of public awareness, consultation or debate. Planning and political systems are proving inadequate to protect the valued qualities of London, or to provide a coherent and positive vision for the future skyline."
The debate is dominated by the aesthetic considerations of architecture and urban planning, which naturally makes coming to an objective conclusion difficult. But at the core, groups such as the Skyline Campaign are wary of generic tower designs that "threaten London's unique character and identity", while creating an inappropriately imposing scale and unfamiliar street-level experience.
Perhaps the most pertinent question: do Londoners have adequate say over the built environment around them, or has the free-market machinery that is altering the city's face run out of control?
Objection in action: the 'Paddington Pole'
One London high-rise debate that recently reached a resolution does seem to support the notion that local resistance does have a healthy influence over the planning process for new developments. Famed Italian architect Renzo Piano – designer of the Shard, London's tallest tower – was brought in by developers Irvine Sellar and Great Western Developments (GWD) to create a design for Paddington Place, a £1bn development that brings with it connectivity improvements for Paddington's rail and Tube stations, as well as new retail and commercial space and new public piazzas.
Under Piano's designs, unveiled in October 2015, it also brought a 72-storey cylindrical mixed-use skyscraper with room for 350 homes, informally dubbed the 'Paddington Pole'. At the unveiling, Sellar said the tower would do for Paddington what Piano's Shard did for London Bridge, but local critics fiercely disagreed.
Along with groups like the Skyline Campaign and Historic England, criticism of Piano's scheme was spearheaded by an industry luminary who has lived and worked in Paddington for decades – Sir Terry Farrell, founder of Farrells architecture and urban design studio, and the mind behind some of London's most successful postmodern architecture, including Embankment Place and Vauxhall Cross.
Farrell's objections to Piano's design was not a reflection of blanket hostility to high-rise buildings – he was supportive of the Shard's construction and, in the form of the 100-storey KK100 skyscraper in Shenzhen, is personally responsible for the tallest building ever designed by a British architect. Rather, it was the inappropriate interaction between the scheme (and its tower in particular) and the surrounding streets of Paddington that drew Farrell's disapproval.
"This is a sensitive location, next to conservation areas and historic buildings, and to a very significant Royal Park," Farrell wrote in a letter to Westminster City Council in early January 2016. "So the first route to explore must be a lower rise answer and the very last route that is acceptable (for environmental, architectural, urban design and planning reasons) is to pursue a super tower of 72 storeys, in my view."
A few weeks later, Westminster City Council and the project's developers announced that the design, which had been due to come before the council's planning committee on 8 March, had been withdrawn and a revised plan will replace it – the revised proposal would address aspects of the original scheme, "including its height", according to a joint statement by the council and GWD.
"This is a very positive step and will allow time for us all to bring forward a development that enjoys broader community support," said Westminster City Council leader Philippa Roe in the statement.
Thoughtful high-rise planning required
Although GWD's revised plan for the project has not yet been revealed, the reaction to the Paddington Place scheme demonstrates that local resistance can exert influence over the outcome of large-scale developments – especially, it must be noted, if you have one of the leading voices in British architecture in your corner.
Nevertheless, individual cases of local voices restraining the market's high-rise urges may belie the rampant surge of tower developments across the capital. The Skyline Campaign's original statement noted that 200 towers were under development in London, but this statistic has rapidly become outdated. According to the New London Architecture think-tank's most recent London Tall Buildings Survey, published in March 2016, there are now 436 tall buildings of more than 20 storeys in the pipeline for the city, an increase of 119 projects from March 2015.
While many of these projects may wither on the vine before they can be built, the sheer number of new tower projects – and their spread from central clusters to other, more residential districts where there's a greater risk that high-rise buildings will substantially alter the character of their surroundings – means that there needs to be careful consideration put into the design and planning of each project.
"The British planning process is reactive, rather than setting out a clear set of rules for developers."
In the words of former City of London planning officer Peter Rees, the British planning process is reactive, rather than setting out a clear set of rules for developers. "We don't have the masterplanning that you find in most parts of the world, so you have to respond to whatever developments come along and give permissions not knowing whether they will ultimately be built or not," Rees told the Guardian in December 2015.
One of the objectives of the Skyline Campaign is to argue for "a more structured policy for tall buildings, with transparency for the public and clarity for developers". As the last few years have shown, developers will continue to flock to London whether or not there is planning clarity, but a lack of public transparency for tall buildings is a major issue. A YouGov poll published in April 2016 found that 58% of Londoners don't know how to raise their voices about planning proposals in their neighbourhood, while 60% wanted to have a say over tall buildings going up in sensitive or historically-significant areas.
While it's clear that tower developments have a valuable contribution to make to London's housing situation and its evolution as a global city, it's equally clear that calls for a broader conversation and more coherent plan for tall buildings come from a reasonable concern that high-rise design disasters like the 'Walkie Talkie' – winner of the 2015 Carbuncle Cup for the UK's ugliest new building – will continue to be built without adequate resistance from planning authorities or the public, permanently marring the capital's iconic skyline. In the end, it is the responsibility of all cities to take firm control of their own architectural planning, otherwise they risk losing themselves to the generic trends of the overseas investment market.