Glass Fibre Reinforced Concrete
Glass Fibre Reinforced Concrete (GFRC) is made up from Portland cement which is strengthened with alkaline glass fibres. It was first used in the building industry in Europe in the late sixties and now has more than 40 years' of proven performance.
There are many advantages to using GFRC over standard concrete. It is lightweight, strong, fire resistant and attractive to designers as it can be supplied in a range of different textures and colours.
The fact that it is lightweight and greatly durable are its two biggest assets. A normal mix with 5% glass fibre has a compressive strength of 6,000 to 8,000 pounds per square inch (PSI) and its lifespan is as long as pre-cast concrete.
It can be used to make domes, statues, planters and fireplace surrounds, but its major use is architectural cladding. One of the best examples of its application is at the Amazon.com Phase IV building in Seattle. In the lobby the designer envisioned a floor-to-ceiling bookshelf effect, but standard concrete meant the project couldn't be realised due to weight and cost.
"By choosing GFRC panels instead of standard reinforced panels, the design was possible and within budget," wrote Kurt Nelson, Project Architect in a testimonial to Steve Silberman of Absolutely ConcreteWorks, who he was working with on the project. "The high strength and lower weight of these panels reduced the cost of the installation to within budget requirements."
How well do you
really

know your competitors?

Access the most comprehensive Company Profiles on the market, powered by GlobalData. Save hours of research. Gain competitive edge.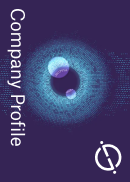 Company Profile – free sample
Thank you!
Your download email will arrive shortly
Not ready to buy yet? Download a free sample
We are confident about the unique quality of our Company Profiles. However, we want you to make the most beneficial decision for your business, so we offer a free sample that you can download by submitting the below form
By GlobalData
Insulated Concrete Form
Insulated Concrete Form (ICF) is now so popular in the USA and Canada, says the Insulating Concrete Formwork Association, that it has roughly an "8% share of the low-rise housing market in Canada and the USA".
While it started out a little costly, today it is used in residential, industrial and commercial constructions, such as cinemas and hotels.
Advantages include less noise and fewer drafts for residents, as well as a lower energy bills.
According to Concrete Network: "Homes built with ICF walls require about 44% less energy to heat and 32% less energy to cool than a comparable wooden-frame house."
The US Department of Energy confirms the durability and high insulating qualities of ICF in a case study on new residential homes in Florida that were built in association with Greencastle, Inc. The case study points out that while the cost for ICF walls typically runs 5 to10% higher than traditional wood-frame homesresidents' bills are half what they are in other new homes in the area due to "air tightness and high thermal performance of ICF construction".
Hempcrete
Sold under names such as Hemcrete and Canobiote, hempcrete is a bio-composite made from the inside stem of the hemp plant and mixed with a lime-based binder. Breathable and self-insulating it has a variety of uses, such as flooring, wall insulation and roofing.
According to the US Green Building Council, buildings account for 39% of CO2 emissions in the US. It also states that US buildings are responsible for more CO2 emissions annually than those of any other country except China.
Demand for carbon neutral buildings with a zero footprint are more in demand than ever before and hempcrete is considered a "carbon negative" product as the hemp sequesters carbon dioxide for the building's life span.
According to a study into the "performance and application of hemp lime bio-composite as a construction material in Ireland" by Patrick Daly, the global warming potential of the hemp-lime wall is equal to 35.5kg CO2eq/m2 against 40.5kgCOeq/m2 for the traditional wall system.
"The hemp-lime wall has a positive effect on global warming over its life-cycle because of its ability to capture carbon in the construction and the quantity of carbon captured by hemp shiv, timber and lime exceeds that emitted over their lifecycle," says Daly. "On the contrary, concrete materials and plastic-based insulation produce high carbon emissions over their life cycle".
Superhydrophobic Engineered Cementitious Composite
According to Britpave, the British Cementitious Paving Association, most concrete road surfaces have a lifespan of anywhere between 15 and 40 years. But in regions where freeze and thaw damage is prevalent concrete roads are less durable and deteriorate quicker.
"Concrete is porous material, it will absorb water," says Dr Konstantin Sobalev, associate professor of Civil & Environmental Engineering at the University of Wisconsin, in the film Water Docs. "Water can freeze inside and make cracks, this is what we observe on our roads."
Sobalev's research has been focused on the creation of high-strength and high-performance concrete with a high level of "crack control". In 2014, he tested a water resistant and durable cement, that had been in development, which is estimated to have a lifespan of 120 years. A hybrid concrete called Superhydrophobic Engineered Cementitious Composite (SECC) was created. It has the benefits of superior durability and is almost waterproof.
As the film shows, water "beads up" when dropped onto the hybrid material and runs off. Due to polyvinyl alcohol fibres that are mixed in with the concrete, it is also bendable, so when cracks start to occur the distribution of fibres within mean the cracks will not increase.
Topmix Permeable
The prevention of water accumulation on roads and the management of storm water has also been a focus of Tarmac's research and it has produced a material called Topmix Permeable, a porous concrete that quickly drains water away.
Tarmac says that more than two-thirds of British homes were affected by the 2007 floods and heavily affected by water running off pavements or overflowing from drainage systems. In the US, the National Flood Insurance Program reports that each of the 50 states have been flooded in the last five years and from 2005 to 2014, total flood insurance claims averaged more than $3.5 billion per year.
The system is made up from a layer of Topmix Permeable on top of an aggregate sub-base which is then layered over undisturbed soil. Tarmac says it has a "high void content of between 20-35%" and works by allowing the surface water to "drain through into the sub-strata and dissipate naturally" reducing the risk of surface water flooding.
A film from Tarmac shows a test in a car park where 4,000 litres of water is drained in 60 seconds – the material has an average permeability rate of 600 litres, per minute, per metre squared.
In 2012, Roots Farm Shop in Leistershire used Tarmac's Topmix solution to help combat the amount of standing water that collected in the car park. "We have since been hit with the worst winters on record, hail storms and floods, but my car park and yard are free from water," says Owner George Mount.
Further applications include car parks, driveways sports pitches, sidewalks and cycle paths.