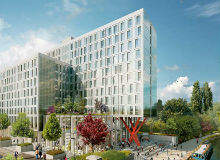 It is no secret that the London housing market is in crisis. According to a recent report by the London School of Economics (LSE) and Sutton Trust, while London's population rose by 12% since 2001, to over 8.6 million, housing increased by just 9%. House prices have increased by 68% in the last ten years, compared with 16% outside London, and around 70% of millennials, also known as Generation Y, now believe that home ownership is not a short or medium-term possibility.
With the average house costing eight times an average person's income, young Londoners are renting privately, but this is fraught with problems, such as a lack of landlord regulation. This is evidenced by a Citizen's Advice Bureau report that documents a 75% rise in the number of requests for help from 17-24 year olds since 2007.
"There is a lack of good quality housing that is affordable, especially for younger generations," says Dr Melissa Fernández Arrigoitia, co-author of the LSE report and an Associate Professorial Research Fellow at LSE. "Those without family support are at a particular disadvantage in the housing market and private renting offers poor value for money and poor quality, especially for those on average and lower incomes."
Despite the overall bleakness of London's housing market, there are some alternative solutions emerging, one of which is a "co-living" accommodation option, which offers tenants a high standard of living, shared spaces and a way to achieve work/life balance through the reduction of "life admin".
Accommodation for the millennial generation
In May 2016, The Collective, founded by CEO Reza Merchant, will open the doors to "Old Oak", a 550-bed co-living residential concept near Willesden Junction train station. Rent starts at £250 per week (or £1,083 per month) and includes utility bills, council tax, high-speed Wi-Fi and concierge services. Room cleaning and linen changes are available, as are shared amenities such as a gym, spa, cinema, rooftop terrace and a games room, as well as a co-working space for up to 400 entrepreneurs (from September 2016).
How well do you really know your competitors?
Access the most comprehensive Company Profiles on the market, powered by GlobalData. Save hours of research. Gain competitive edge.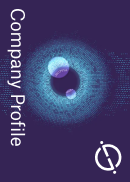 Company Profile – free sample
Thank you!
Your download email will arrive shortly
Not ready to buy yet? Download a free sample
We are confident about the unique quality of our Company Profiles. However, we want you to make the most beneficial decision for your business, so we offer a free sample that you can download by submitting the below form
By GlobalData
With the Office of National Statistics showing that the median full-time gross weekly earnings of workers in London is £669 (compared with £552 in the South East or £488 in the North East) the development is an affordable option to a certain demographic of medium-income earners with many inclusive perks.
"Co-living is designed to meet the core values of our millennial generation: convenience, community and quality."
Merchant's motivation to create The Collective was born through frustration at the lack of high-quality, affordable accommodation for young people in London. Originally starting his own lettings agency, he quickly realised that the main issue was lack of supply, so he decided to design and develop a purpose-built solution. The company bought the site in 2013, and the building reached completion in March 2016.
"The current issues young people face when renting in London is something we can all relate to, as we ourselves fall in that demographic and face the same struggles," explains Merchant. "Co-living is designed to meet the core values of our millennial generation: convenience, community and quality, all at an accessible price."
Number of independent professionals increasing
For millennials, a stable job after university and frugal living no longer means they will reach the property ladder. More often than not it leads to renting low-quality accommodation and little disposable income – a report from the English Housing Survey showed that some tenants in London are paying as much as 72% of their earnings on rent.
As a result many graduates are becoming more attracted to freelancing and entrepreneurial opportunities, making a co-living arrangement – especially one with co-working spaces – highly attractive.
An Elance study found that freelancing is now seen as a lucrative career option by 87% of students with first or second class degrees, and 29% say freelancing is part of their career strategy for the next five years. In Europe, the Future Working: The Rise of Europe's Independent Professionals study showed how independent professionals are the fastest growing group in the European labour market, rising by 45% from 2004 to 8.9 million in 2013.
While The Collective started in London, Merchant is well aware that this is a problem that translates in cities around the world. "In places such as San Francisco and New York, where entrepreneurism and innovation are the lifeblood of the urban landscape, young people can no longer afford to live in the city," he says. "It's a modern take on life/work, targeting the needs of a generation of entrepreneurs that prioritise convenience and want to connect or be inspired by the people that surround them."
Co-living: from American suburbia to inner city
This co-living trend originated in America. "It has evolved over the last 20 years or longer really," explains Michael Allen, Head of PRS (Private Rented Sector) at Tipi – another hotel-inspired housing solution in London – who joined the team from America.
"It is quite an old concept in the US, developed primarily in suburbia rather than the inner city. It evolved in suburbs and only relatively recently moved to cities. The reason is because essentially you are trying to attract people to an apartment complex who would alternatively have bought a single family home."
"It is quite an old concept in the US, developed primarily in suburbia rather than the inner city."
Tipi differs from The Collective in that it offers one, two and three-bedroom apartments, but similar in that the rent includes utility bills, housekeeping options and fast internet access. There are also shared spaces, a gym and cinema room (from autumn 2016). But the base price is also more than The Collective's, starting at £1,450 per month for a studio and rising to £2,870 for a three-bedroom apartment, indicating that its target demographic extends way beyond the millennial generation and into Generation X, which generally refers to those born between born between the early sixties and the early eighties.
"Shared apartments with bedrooms of exactly the same size, and each having a bathroom, is perfect for sharers, but Generation X looking for a London base, or to downsize, will find our apartments equally as appealing," says Allen. "By putting in these communal spaces, we can afford to make smaller units and you can reduce the size of the apartment you have to rent to have the same standard of living. In New York they like to rent the smallest private space they can in order to have the highest standard of space at the lowest cost, without giving up anything."
A model for the future of urban housing?
From America to Europe and now with co-living spaces appearing in some of China's biggest cities, it is a housing trend that certain sectors of Generation Y and X are embracing. So is it one that can be replicated all over the world?
"I think this kind of co-living scheme can definitely be replicated in other large cities of the world where housing conditions are similar to those in the UK, mainly where there is a growing number of young employed people entering the city, in need of affordable high-quality homes, but with few real quality options for being in the city centres," says Arrigoitia. "This option may make buying more accessible for some millennials in the future, while allowing the current lifestyle they seek."
However, while it is a feasible alternative for a certain demographic, it could never be the main solution to London's failing housing market. "It must be considered alongside a range of other social and market alternatives," says Arrigoitia, adding that landlord regulation in the private sector, along with other more traditional forms of affordable housing – such as social housing and cooperatives, the newer progressive alternative housing options like community land trusts, community self-build or co-housing – are also essential.
"Each of these will have pros and cons for particular tenures or demographic groups, but in my opinion need to be part of the larger 'solutions' equation, as they offer real alternatives and challenges to the underlying status-quo of market and land supply."