In recent years, architects and consultants have been coming up with an array of designs for digitally controlled sunscreens that move in response to shifting environmental conditions.
One leading expert in the field is New York City-based designer Chuck Hoberman, who has helped develop a variety of responsive sunshading systems for buildings around the world. The recent wave of concern about sustainability and reducing buildings' carbon footprints has spurred interest among architects in such systems, he says.
With a traditional static façade, designers have to "come up with a best fit to all of the conditions that the building will see," Hoberman remarks. "But if you're in a zone where you have a hot summer and a cold winter, or intense solar gain at certain points during the day but not at others – that 'best fit'… entails compromises on its performance and on the occupants' experience within the building."
By contrast, with a responsive design, "the building will optimise itself to changes in the environment," he says. "That optimisation results in improved energy efficiency and environmental performance but, equally importantly, in enhanced comfort."
"Digitally controlled sunscreens can move in response to shifting environmental conditions."
At the Simons Center for Geometry and Physics by Perkins Eastman in Stony Brook, New York, a kinetic sunscreen along the southern glazing of a lobby creates an effect like "dappled sunlight coming through leaves," says Hoberman, who helped design the system. It uses a technology called Tessellate, which is made of multiple overlapping layers of perforated metal panels, the movement of which creates kaleidoscopic patterns.
In 2008, Hoberman's eponymous design studio teamed up with engineering firm Buro Happold to form the Adaptive Building Initiative (ABI), a company devoted to researching and developing responsive façades like this one. Tessellate is part of ABI's line of 'intelligent surfaces', technologies that are highly customised for each building project. Using Tessellate in a building envelope can lower overall energy consumption by 6%, and it can reduce the cooling load by 15%-20%, when compared with fixed shading. The shifting geometries are also designed to be appealing to the eye, creating a kind of 'functional artwork', Hoberman says.
How well do you really know your competitors?
Access the most comprehensive Company Profiles on the market, powered by GlobalData. Save hours of research. Gain competitive edge.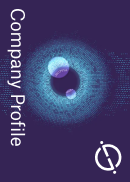 Company Profile – free sample
Thank you!
Your download email will arrive shortly
Not ready to buy yet? Download a free sample
We are confident about the unique quality of our Company Profiles. However, we want you to make the most beneficial decision for your business, so we offer a free sample that you can download by submitting the below form
By GlobalData
For a competition-winning design for the new headquarters of the Abu Dhabi Investment Council, Aedas came up with its own bespoke shading screen with engineering help from Arup. The screen will shield the building's two 25-storey glass towers from the city's often-scorching sun. Aedas is aiming for an LEED Silver rating for the project, known as the Al-Bahr Towers, which is under construction and slated for occupancy in early 2012.
Modern mashrabiya
In searching for a sustainable, culturally appropriate form of sun protection, the architects "struck upon the mashrabiya, which is the traditional Islamic perforated screen," says Aedas deputy chairman Peter Oborn. But they gave the design a modern update "by making it dynamic. That would allow us, then, to reduce the glass specification to provide better views and more natural light."
The screen is made of a mesh of thousands of umbrella-like devices that cover the towers on all sides except the north. Controlled via a combination of preprogramming and live data from light, wind and water sensors, the 'umbrellas' open and close as needed to protect the inside from the sun's heat and glare, according to Abdulmajid Karanouh, an associate in Aedas's research and development group, who specialises in system design.
Each unit of the screen is triangular, divided into six smaller triangles. Made of duplex stainless steel, aluminium and fibreglass fabric coated with PTFE, an electric screw jack system drives the movement, forcing the point of intersection of all the triangles backward when the fabric needs to unfurl. Because the sunscreen will reduce the need for air-conditioning and artificial lighting, it is expected to lower energy use by 20% for the building as a whole; even higher in the towers alone, Karanouh says.
The design might evoke comparisons to the responsive sunscreen at Jean Nouvel's l'Institut du Monde Arabe in Paris, but the Aedas architects were careful to avoid the mechanical failings of that early example from the 1980s.
"The screen is made of a mesh of thousands of umbrella-like devices that cover the towers on all sides except the north."
To ensure the system's reliability, during design development, "the first thing that we put on our agenda is testing," Karanouh says. He recalls how, at a facility in Basel, the mashrabiya was tested by through 30,000 cycles (the equivalent of 84 years of operation) while being sprayed with salty water, dust and sand from Abu Dhabi.
"Jean's Nouvel's building is an obvious precedent," says Oborn, "but he designed that, in fairness, quite some time ago now, and the technology that he used was considerably more primitive than that which is available today, both in terms of design and operation. So I think that the market and world has moved on a long way since his initial work at the institute."
Featherlike façades
Cologne-based JSWD Architects and Parisian firm Chaix & Morel et Associés designed the building, known as Q1 ThyssenKrupp in Essen, which received a DGNB (German Sustainable Building Council) Gold certificate. Unlike the fabric of Aedas's design, Essen's smart sunshading system is made of stainless steel slats in a featherlike pattern. It is one of many sustainable features of an 11-storey office building in the corporate campus of ThyssenKrupp.
The shading system helps reduce solar gain while often leaving gaps that allow external views and let natural light enter, reducing the need for artificial light. "This is very important, because the greatest energy use in a building is electric energy, especially for lighting," says Jürgen Steffens, a partner at JSWD Architects. Because of the shading system and other green features, the building uses less than 120kWh/m² of energy a year, a low amount for a glass high-rise.
Of course, energy savings of smart sunscreens are only part of the equation. The benefits to occupants' comfort, morale, and health are less easily quantified but equally significant. With the project in Abu Dhabi, Karanouh notes. "Really our selling point was… it will improve the health and working environment of your employees and, ultimately, their performance. The more natural sunlight they get and the less mechanical air ventilation they're subject to, the healthier and more energised they're going to be." After all, human energy is an important resource too.