It is always a difficult question when someone asks what you specialise in," explains Jürgen Mayer over tea in his studio tucked away on the second floor of an impressive neo-classical mansion block in the tidy Berlin district of Charlottenburg. It's a calm, reserved location for an architect whose work is anything but. Continuing to push his discipline "beyond the blob", he says the studio's ambition is to find special solutions for every project and find the right answer for each condition.
His 18-strong practice, J Mayer H, has only been in existence since 1996, yet it has already created a spectacular body of work across Europe that has provoked critical acclaim. Mayer's buildings are explorations into the possibilities of space through aesthetics and technology that connect directly with the individual. They are alive. They swell, curve and bend. A recent study of his work, "Realising the Endless", championed him as an accomplished surrealist architect, but his work cannot be adequately defined. It is at once accessible and enigmatic. "I might be unconsciously surreal but it is not a deliberate approach I take when I start a project," he reveals.
Mayer's output has been prolific in recent years. His practice has just completed a hotel in Poland, a private apartment in Berlin's Mitte – with no white surfaces at all – as well as the Danish Science Park. Mayer has taught at Columbia University in New York for the last few years but has recently stopped to concentrate more on his practice. This year will see the completion of its most ambitious project, a mushroom-shaped parasol in Seville. The practice also designs furniture and art installations. Ever since his first landmark first building, the Stadthaus Scharnhauser Park in 2002, which won the Mies Van Der Rohe Award 2003 for an Emerging Architect, he has continued to surprise. Recent German projects include the Mensa Moltke student canteen (2007) in Karlsruhe, An der Alster in Hamburg (2007) and the Dupli Casa private residence (2008) in Ludwigsburg.
"This year will see the completion of Mayer's most ambitious project, a mushroom-shaped parasol in Seville."
"I'm really happy about being able to blur different boundaries of disciplines like design, art, architecture and urban planning," Mayer explains, describing the work of his cross-disciplinary studio. "I think there are parallels between all the projects through a certain attitude that deals with the human body, and nature and technology relationships and negotiations."
The Park Inn Krakow is J Mayer H's first realised hotel project. "I like hotels because they are a strange mix of extreme privacy and a public place," he says. "It's an interesting negotiation between creating a home away from home and at the same time providing an active public space." With its space-age exterior of black, white and aluminium stripes, separated by dark glass windows, the world of J Mayer H has arrived for a mass audience.
The Park Inn project was an interesting diversion from Mayer's other work. "We produced hotel designs before, but this is the first one that got built," explains Mayer. "It came through a lecture I gave in Krakow around 2003. A young developer, GD&K Group, came to me, interested in collaborating on that site with my office." The hotel does reference the practice's first building, with its horizontal stripes, it has what Mayer describes as "a graphic exterior that wraps the content of the organisational layout" and, like Stadthaus Scharnhauser Park, the hotel creates a new identity for the location.
How well do you
really

know your competitors?

Access the most comprehensive Company Profiles on the market, powered by GlobalData. Save hours of research. Gain competitive edge.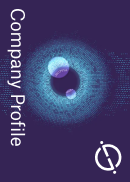 Company Profile – free sample
Thank you!
Your download email will arrive shortly
Not ready to buy yet? Download a free sample
We are confident about the unique quality of our Company Profiles. However, we want you to make the most beneficial decision for your business, so we offer a free sample that you can download by submitting the below form
By GlobalData
The making of Mayer
Born in Winnenden, Mayer studied at Stuttgart University, the Cooper Union and Princeton University. From the beginning Mayer was an artist and an architect and something of an anomaly "When I came to Berlin in 1994, it was difficult to find somebody who understood that architecture was more than just designing a building," he says. "Doing art installation work, it was really difficult to be accepted by the art world, because I was kind of an architect, but it was also difficult to be accepted by architects because I was doing art installations."
"Mayer's studio's ambition is to find special solutions for every project and find the right answer for each condition."
The project that brought Mayer to international prominence was the Stadthaus Scharnhauser Park. The concrete-prismed building, with its vaulted interior, was many people's first encounter with Mayer's obtuse designs. Surfaces were extended and stretched – at first glance the viewer doesn't realise that the building tilts a few degrees. He created a multifunctional public building that unified municipal administration, civil services, a public library and an art gallery. "Buildings can offer spaces possibilities beyond programmatic needs," he explains. "Why do you have to consider your space as own territories that only you go into?" he asks. The building's various functions are set like individual boxes within the plan but the intermediate public areas are unusually spacious.
As his practice grew, Mayer's designs became more playful and organic. Mensa Moltke, completed in 2007, makes unique use of geometry. The building's pale green polyurethane-covered timber exterior of sloping shapes has a deliberate ambiguity of interpretation. "There is no fixed idea about what kind of materiality we want at the very beginning," he says. "We interpret the spatial ambience, and in the case of Karlsruhe, it was basically due to a very limited budget."
Mensa Moltke's surface design creates an immediate impression that indivisibly unites the exterior and interior. Inside the building, there is a mass of obtuse columns, yet it remains a practical space – a dining hall for hundreds of students. Underlying all Mayer's projects is an exploration of the relationship between technology and nature. This could be aesthetic as in Mensa Moltke's forest-like 3D exterior skeleton or interactive, as realised in the "pitter patterns" of computer-generated rain at the Stadthaus Scharnhauser Park, that provide a new approach to a public building's place in a public space. The pitter patterns are an extraordinary system of water nozzles in the building's roof that are synchronised to release streams of water to create patterns or even spell out words.
"Mayer studied at Stuttgart University, the Cooper Union and Princeton University."
Due to be completed in August this year, Metropol Parasol in the Plaza de la Encarnación in Seville is the practice's biggest project to date. A single gargantuan canopy will emerge from six enormous Dali-esque cloud-like structures. The parasol is formed in wood with a polyurethane coating. "It wasn't meant to be extreme architecture," says Mayer. "Shadow was our first material. Then we created the parasols and introduced the market as a table that sits in the archaeology so we have a window into the history of Seville."
Mayer's brief was to reinvent a large city square above an ancient market. He says that the Metropol Parasol design is rooted in its surroundings and referenced the huge old trees you find in the squares. "Buildings should provoke and participate in certain moments of communal life," he explains of the project that will, when completed, have an elevated plaza above an archaeological site, a farmers market, and bars and restaurants, which will reside beneath and inside the parasols. There will be a panorama terrace at the top of the parasol. Mayer has designed a transparent cave-like structure where the void and the space have as much of a role to play as the physical mass. Metropol Parasol is all-embracing and open to the changing sky and light and reflects the social humanity at the heart of Mayer's work.
Activating technology
Completed in 2008 the Danfoss Universe in Nordborg is a physics museum for children. The two playful buildings rise from the site in swooping, abrupt contours and from a distance are a complex series of curves that resembles an over-sized cell. Mayer says Danfoss Universe explores the "activating quality of architecture" and animates its surrounding environment. He refers to "activators" or technology that provokes new interpretations and establishes new relationships. This has been a major part of the practice's design ethos from the beginning.
"The project that brought Mayer to international prominence was the Stadthaus Scharnhauser Park."
Mayer wants to provoke reactions from people, whether he is designing a private residence like the Dupli Casa or furniture such as the Quinze & Milan X-Chair, presented at last year's Salone Internazionale del Mobile 2009, Milan. His designs invite curiosity and communicate directly with people to bring them out of their passivity. "We create something that is a bit off the normal definition of beauty so people look again," he says. "That is the first form of appropriation as they try to understand it."
An der Alster (2007), an office building in Hamburg, has bulbous pods that interrupt the elongated horizontal strip windows of the striped façade.
These "intermediary spaces" are places of rest that offer spectacular views of the Alster and are complemented by balconies that run along the inside of the façade. The light-filled white interior is divided into working spaces and rooms that come with furniture and reflect the eye-like pods' curves.
An der Alster's gliding exterior gives an impression of flowing movement that reflects its location near the river and major traffic thoroughfares. The sense of experiencing architecture through movement has become central to Mayer's approach through his use of activating technology that plays on different natural phenomena like light and shadow.
The art installation, In Heat, at the Henry Urbach Architecture Gallery in New York in 2005 featured thermosensitive surfaces that reacted to the heat impressions from visitors. These interactive paintings combined the viewer with art and space. The sense of experiencing architecture through movement has become central to Mayer's approach through his use of activating technology, in buildings like the Danfoss Universe, that play on different natural phenomena.
Patterns of speculation
Last year, Mayer was invited to design a show for the San Francisco Museum of Modern Art. "Patterns of Speculation: J Mayer H" was his first solo show and had no drawings or models, just a web of thick stripes covering the ceiling and floor and video screens positioned on angled columns showing the studio's work. The exhibition came about due to Mayer's fascination with data protection patterns – he tells me he has a collection of more than 300 different patterns, some originating from logos, others from camouflage, that he has collected over 15 years. He explains that he wanted the show to immerse the visitor in an "information mist". It even had its own soundtrack – a low drone that was one of those patterns, digitalised into audio – "like lions sitting in the corners, talking to each other" as he described them at the time.
"As his practice grew, Mayer's designs became more playful and organic."
At the 2008 Venice Architecture Biennial, Mayer created a wallpaper for the grand entrance hall in the Italian pavilion that was designed to neutralise the space between entering and moving into an exhibition by Chinese artist Ai Weiwei.
"Vorwand" (pretext) was printed with four different data protection patterns. The dense neon graphic patterns became 3D objects.
Mayer's favourite building is Egon Eiermann's Kaiser Wilhelm Memorial Church in Berlin, a simple complex made up of the shell of a ruined church and a hexagonal tower next to it. The relationship between the two buildings continues to fascinate and inspire him through their connectivity in space. "I see space as a place of negotiation," he says. "I was just in Zurich at a conference," he reveals with a smile, "and somebody told me that I was like a jack in the box. You never know what surprise is in store."