October 2009 saw the topping out of one of Studio Daniel Libeskind's latest projects, the Military History Museum in Dresden, which is scheduled to complete in 2010. Libeskind is an architect whose name has become synonymous with museum design following his first built project in 1999, the Jewish Museum Berlin. He is also continuing to work on the controversial and mired World Trade Center project in New York.
Designing for memory
Libeskind's focus on memorials and museums is appropriate. He was born in 1946 in Lodz, Poland, to parents who survived the holocaust. "As someone who has not come to this abstractly it's a tremendous responsibility," says the 63-year-old. Dressed in his signature black, the architect is sitting with me at the InterContinental in Park Lane. Libeskind is in London to give a talk at RIBA on Polish culture, Poland: The Post-War Cultural Paradigm. "I grew up in the post-war greyness of that world. I believe it is very important to contribute something that deals with the past in a positive way, to create something that gives hope and is dynamic."
"Architecture is based on ideas," says Libeskind. "It is not just based on bricks."
Dresden's Military History Museum will eventually become the official central museum of the German Armed Forces and will house an exhibition area of 20,000m², making it the country's largest museum. The centrepiece of Libeskind's extension is a bold 140t wedge of glass, concrete and steel that cuts into the 130-year-old arsenal and soars above the roof of the museum. "A military museum should not hide behind old walls, but project out and show itself to the citizens because the military and democratic society is no longer what it was under the Reich or the Soviets or the East Germans," Libeskind explains.
Through the wedge, Libeskind seeks to create an objective view of the continuity of military conflicts and open up vistas to central anthropological questioning: "It is a very creative project that gives people in the museum a new picture of Dresden, from the inside and the outside." For Libeskind, architecture's role in creating dialogue between communities should not be underestimated. "Architecture has a tradition and deals with the past but is also something that has a hope and opens new horizons," he says. "I think whatever the project it has to really embody this process to be a valid building, to be a valid piece of architecture."
The Dresden project's new façade was created against the background of the existing building and its openness and transparency contrasts the opacity and solidity of the old façade. As one represents the severity of the authoritarian past in which it was built, the other reflects the openness of a democratic society and the changed role of its military. Libeskind has contrasted the rigid column grid of the old armoury with a new column of free space to create the new character of the museum.
How well do you
really

know your competitors?

Access the most comprehensive Company Profiles on the market, powered by GlobalData. Save hours of research. Gain competitive edge.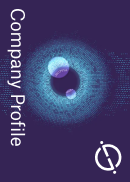 Company Profile – free sample
Thank you!
Your download email will arrive shortly
Not ready to buy yet? Download a free sample
We are confident about the unique quality of our Company Profiles. However, we want you to make the most beneficial decision for your business, so we offer a free sample that you can download by submitting the below form
By GlobalData
Libeskind's Jewish museums
Libeskind's Military History Museum is a transformation project that has many parallels with his other museum projects, in particular his most recent Jewish museum project. San Francisco's Contemporary Jewish Museum; Libeskind's third after Berlin (2001) and Copenhagen (2004). Each project has told a different story of the Jewish experience and been designed with their own deeply symbolic themes.
The new Contemporary Jewish Museum in San Francisco is Libeskind's first commissioned museum in the US. Libeskind's twin sharp-angled forms arise out of the landmark Jessie Street Power Substation, designed by Willis Polk for the Pacific Gas and Electric Company in 1907 after the catastrophic earthquake the year before. The design of the new 63,000ft² facility marries many of the original features of Polk's building, including the southern brick façade, trusses and skylights, with Libeskind's bold contemporary spaces.
"For Libeskind, architecture's role in creating dialogue between communities should not be underestimated."
Located in the heart of downtown San Francisco with the Yerba Buena Center for the Arts and the San Francisco Museum of Modern Art, Libeskind's $47.5m extension of Polk's building is filled with symbols that are signatures of his design ethos – what he calls a constellation of references. The jagged lights on the museum's lobby wall form four Hebrew letters that spell out pardes, meaning paradise or orchard. Libeskind says he was inspired by the Hebrew phrase l'chaim (to life), because of its connection to the role the substation played in restoring energy to the city. The architect based the design's conceptual organising principles on the two symbolic Hebrew letters of chai (life), the chet and the yud.
This approach mimics that of the Jewish Museum Copenhagen, which Libeskind designed around a plan based on the Hebrew letterforms for mitzvah, a Yiddish term for a good deed through religious duty, which refers directly to an event in 1943 when 7,200 Danish Jews escaped Nazi-occupied Denmark to Sweden. "Architecture is based on ideas," says Libeskind. "It is not just based on bricks. I'm not a philosopher, but a reader of books and someone who thinks a bit and meditates. Of course it's very important that there is something that is beyond the obvious in the process that you are pursuing.
Yet you don't have to be a scholar to appreciate the symbolism. Where the Jewish Museum Berlin focused on the traumatic history of Germany's Jewish population over the centuries, San Francisco's is positively upbeat as it covers Jewish-American identity and assimilation in a city with the third-largest Jewish population in the country. Libeskind says the museum's primary focus is on culture not religion. "It's about divergence," he says. "To create a place that has an identity for people and through the experience of architecture to present fundamental ideas to all people, not just to Jewish people."
The museum's curatorial direction is reflected in Libeskind's architecture. In his book Daniel Libeskind and the Contemporary Jewish Museum, he described how San Francisco, with its culture of freedom and possibility, inspired him to create a far different museum than in Europe. "I think architecture is the greatest communicator of all," he says. "If it does not communicate, then to me it is not architecture because its function is to tell a story. The story is often very elusive, very often it is not even easily accessible and yet because architecture is a universal art, everybody can see it, everybody can feel it, even if you come from a different place or a different culture."
In the Contemporary Jewish Museum, Libeskind communicates through his trademark abrupt geometrical explorations. The exterior's blue steel skin, designed by A Zahner and fabricated by Rimex Materials, uses fadeproof chemical interference coating, to produce pixellated reflective patterns that change colour depending on the time of day or the weather.
"The Contemporary Jewish Museum has central themes that Libeskind has repeated in all his museum projects."
The Contemporary Jewish Museum has central themes that Libeskind has repeated in all his museum projects. "Tradition, the present and the future," he explains, are his central themes. "In the Jewish Museum Berlin, it is how to bring light to an irreversible tragedy. In the Dresden Military Museum it is how to contrast the history of a German Nazi Soviet Museum with a new democratic society where the military is important in a new way but not in an authoritarian way. In San Francisco its how to re-energise an old building that has been a power station and now has to serve as a contemporary Jewish museum. It is the importance not just of the general ideas but very specific to the place, very specific to the programme, very specific to what is required and repositioning it in a specific way."
However, while certain themes remain, Libeskind's creative philosophy is constantly evolving. "I have been very fortunate to live my life backwards, he says. "Most people start with small projects and then they build up. I really have a lot of time to reflect, to draw, to write books and then at the end of the process to start building so it is the reverse."
With so many museum projects to his name, does Libeskind feel he has become a brand? "No, I think people are much smarter than that," he says laughing. "You know the brands of the past and how forgettable they are. I think you have to create architecture that stands the test of time, and that has something that goes beyond the local fashion and appearing on television. I think that is the real architecture. Architecture is not just a reflection of the time; it's for the future as well."