As soon as the plywood barriers came down around the site of Cooper Union's Academic Building, AKA 41 Cooper Square, in Manhattan's East Village, a local graffitist weighed in with a blunt evaluation: "ALIENS! PLEASE PARK SPACECRAFT ELSEWHERE!" This was last July, several months before the local release of District 9 and the televised remake of V; Manhattanites didn't yet have extraterrestrial invasions on the brain.
Thom Mayne of Morphosis wasn't insulted at all; he was delighted. "Oh, we photographed that," he says, "and I used it in a lecture. I love that. If there was nothing said, I would be devastated." Mayne was a provocateur long before he became a Pritzker laureate, and he has a thick hide as well as a wide-ranging intellect and a rapid-fire, free-associative style of conversation. He is not one to mince words or feign enthusiasm. That East Villagers find his new building polarising – reactions to it are intense, positive or negative – suits him fine.
"I'm interested in architecture that engenders thinking, that demands inquiry," he continues. "People are going to like it or not like it, and that's not the most important thing. Does it take you someplace? Does it challenge you in some way? Does it redefine what you think architecture is or isn't? I look at [the Academic Building] and I can only see it as a contextual building."
Contextual may not be the first term people bring to mind on a first encounter with a multipurpose structure whose stainless-steel-mesh brise-soleil is strategically incised to admit light into, and views out of, a full-height atrium that Mayne describes as a "vertical piazza", defined by a plastic lattice sporting angles straight out of The Cabinet of Dr Caligari, with those angles echoed structurally by V-shaped support columns. But Mayne's building is such a logical response to its conditions, local and global alike, that it demands a broader interpretation of what contextuality really is, what physical and intellectual contexts a building serves.
"Cooper Union was founded in 1859 by inventor / industrialist / philanthropist Peter Cooper."
"As free as water and air"
Before assessing the innovations of the Academic Building, it helps to know a few things about Cooper Union. Founded in 1859 by inventor / industrialist / philanthropist Peter Cooper, a working man's son with minimal formal education, it's an institute, not a college or a university.
How well do you
really

know your competitors?

Access the most comprehensive Company Profiles on the market, powered by GlobalData. Save hours of research. Gain competitive edge.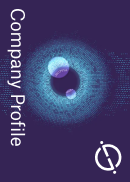 Company Profile – free sample
Thank you!
Your download email will arrive shortly
Not ready to buy yet? Download a free sample
We are confident about the unique quality of our Company Profiles. However, we want you to make the most beneficial decision for your business, so we offer a free sample that you can download by submitting the below form
By GlobalData
It has only three main divisions – engineering, art and architecture – and it educates all of its students free of charge.
The institute's Irwin S Chanin School of Architecture, particularly during John Hejduk's deanship (1972-2000), has long been a centre for advanced architectural thought, and the faculty, Mayne acknowledges, can be as demanding as clients, each convinced on some level that he or she should be designing the building themselves.
Cooper's physical flagship, the Italianate brownstone Foundation Building, Mayne points out, was as advanced in its day as the Academic Building is today. The 150-year-old building, erected in the decade before the American Civil War, was Manhattan's tallest at the time and included the city's first passenger elevator (round-shafted and still in operation today, though no longer steam-powered). Mayne and his colleagues took this history of innovation as part of their brief for
the new building, complementing the Foundation Building's sturdy masonry and stately symmetries with 21st-century transparency and angularity.
The two buildings now constitute Cooper's entire campus. The previous Engineering Building, a 1950s yellow-brick eyesore, is to be demolished and replaced by a mixed-use Fumihiko Maki tower, a commercial building boosting Cooper's coffers rather than more academic space. 41 Cooper Square replaces its predecessor on the site, a two-storey neoclassical building, with nine storeys above grade and two below; overall, Morphosis faced the task of condensing two buildings' programmes
into one, a net sacrifice of 3,716m². The basic building envelope, with setback requirements and a 41m height limit, was decreed by zoning.
The institute, says project designer and job captain Jean Oei, also asked Morphosis to design for at least an LEED Silver sustainability rating – a demanding performance level for any building with laboratories (and, according to US Green Building Council records, unprecedented among lab facilities in New York). Although box-ticking did not guide their design, Morphosis discovered mid-project that the building was well on the way to earning Gold, and decided to push for Platinum, which
it is likely to achieve. Shoehorning the academic, research, social, public, environmental and iconic aspects of this project into a tight urban site, however, would call for all the creativity Morphosis and its partners could muster.
"41 Cooper Square's western face includes deep, abrupt vertical and horizontal slashes to reveal the central piazza."
On early visits to the East Village, Mayne also encountered a ferociously oppositional faction, a close-knit Ukrainian community that had a rocky history with Cooper and looked askance at any large building that might block the view of the proudly domed St George's Church.
"The first time I presented it," Mayne recalls, "they were just livid about the building." He assured the Ukrainians that the project would neither overwhelm the church nor result in its Shevchenko
Place address being demapped less than three decades after the group had struggled to win official street designation. A bespoke design feature eventually earned better relations with the group.
Morphosis included a special angled window on the Shevchenko side of the building, framing and reflecting the church to create an additional viewing angle from the sidewalk. "You know how much they love it now," Mayne reports, "because church visitors come and take pictures of the
reflection of the dome."
Angle poise
The Academic Building's aggressive angles, industrial materials and multilevel porosity resulted from similar problem-solving analyses by a brainstorming team including Morphosis, construction firm FJ Sciame, associate architects and code-compliance specialists Gruzen Samton, façade consultants Gordon Smith, mechanical / electrical / plumbing engineers IBE and Syska Hennessy Group, steel fabricators Zahner, Cooper president George Campbell, department heads and other faculty, and
the Jonathan Rose Companies, representing the owner in project management.
The process was painstaking – over a year, Mayne reports, was spent programming. The Rose firm brought Sciame in early, making communications efficient, particularly in areas that called for a design-build approach to optimise energy performance and onsite coordination. The building's unmistakable façade is a case in point.
The signature second skin of perforated stainless-steel panels establishes a profile that changes continually under shifting light conditions, alternately ethereal, translucent or solid. It functions as both an overcoat and an umbrella, aiding with thermal control. Its operable panels are controlled by a building management system based on exhaustive sun studies of every façade surface, every hour of the day, every month of the year.
"The Academic Building features aggressive angles, industrial materials and multilevel porosity."
This feature accounted for about 10% of the overall cost but helps cut operating costs dramatically: combining the skin with radiant ceiling panels for both heating and cooling, along with an eighth-floor green terrace and other sustainability features, the building is an estimated 40% more energy efficient than a standard building of its type.
The radiant ceilings, in turn, were made possible by concrete construction obviating bulky ductwork and maintaining the desired 10ft (3m) ceiling height. A mechanical spine on the east side runs up and feeds each room, keeping cavities shallow; and every panel is removable, allowing easy reconfiguration of rooms as academic needs evolve.
The building's western face includes deep, abrupt vertical and horizontal slashes to reveal, and bring light into, the central full-height vertical piazza. "The vertical space, of course, is the primary ordering device," says Mayne: it gives Cooper students a common social space and exposes this really lovely street life of pre-20th-century Manhattan to campus views. With student services and lockers located on the fifth and eighth floors, Morphosis opted for a skip-stop
elevator, encouraging the use of the central staircase and thus increasing unplanned social interactions and exercise.
"You talk about engineers and architects and artists talking to each other," Mayne observes, "but we live in a world where people quickly balkanise themselves within their specialties, and the interest was to engender the interaction between disciplines."
The stairs, and the accompanying diagrid lattice, organise the atrium according to a playfully distorted geometry, making the ascent into the building an elevation beyond everything that is predictable, mundane, and Cartesian into a realm that is biologically and informationally complex. The lattice, made of glass-fibre-reinforced gypsum and composed of only two prefabricated piece types (one straight, one curved, and assembled by hand) is more than sculptural; it breaks up views throughout the atrium, contributing to a lively atmosphere of inter-floor conversations and constant fleeting, partial glimpses of one's peers. "The grid forms the stairs," says Mayne; "they are a product of the organisational idea of its own environment."
The grid also conceals cladding segments of the same material, perforated for acoustic optimisation, generating sonic variety between the noisy lobby level and quieter upper zones. The atrium has quickly become the heart of the campus. Working onsite during the building's first September semester, Oei observed student groups already staking claims to the stairway segments, skybridges, and other spaces. "I would say they are inhabiting it more heartily, maybe, than I would have," she says, "in a very good way. They're going into all the niches and pockets, and they have their clubs and territories, [with] different groups at different times, lunch brigades on different landings.' She heard one student exclaim simply, "This is like a playground!" Others have discovered the skateboarding possibilities of an exterior concrete ramp – at the time of writing, nervous administrators or lawyers had not forced the erection of a barrier.
Mayne has responded philosophically, well aware of the proclivities of youth and the grittiness of the setting. "It's a really contextual building, a really urban building," he mused, "the antithesis of a Seagram's Building or a MoMA."
"The 41 Cooper Square atrium has quickly become the heart of the Cooper Union campus."
Its implicit sense of East Village context is sturdy, open to surprise and strangeness – a reminder that this neighbourhood, for all the physical uniformity of the low-rise pre-war tenements that populate its cross-streets, has long been immigrant territory, an incubator of New York's distinct combination of braininess, freakiness, and pugnacity. This is where the radical interventionism of Morphosis captures the spirit of a place better, through an unflinching venture into high functionality, than any cautious, respectful attempt to replicate local forms on surface levels.
A building for study, research, artistic creation and display has no logical need for symmetry, repetitions, neoclassical colonnades or federal-style fenestration. What it does need is an integrative approach to building systems and technologies that make its long-term operation efficient, such as a cogeneration system, stormwater-runoff control, and responsible approaches to heat gain and loss.
And if it can pull off the occasional architectural inside joke – as Mayne does with an improbable detail, the handrails on the grand staircase – it just might become something of a professional legend. The staircase has two sets of roughly parallel rails, one on an ordinary (i.e. grippable) scale and one huge, painted magenta, mimicking the massive handrails that James Stirling used for the Staatsmuseum in Stuttgart.
As a long-time admirer of Stirling, Mayne relishes the reaction this feature produces among architect friends; it's an overt reference. "It's also a Renaissance idea," explains Mayne: "the scale of the detail is connected to the scale of the façade, and not to the human being. It's a 500-year-old idea." As far back as the Renaissance, it seems, some architects understood the communicative value of a healthy mind game, an effect willfully, but not wantonly, alien to the ordinary.