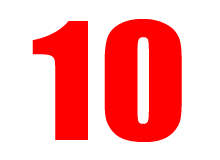 Information Based Architects
When the 610m-high Guangzhou TV headquarters opens next year in time for broadcasting the 2010 Asian Games, Dutch practice Information Based Architecture will have completed an extraordinary commission that will put them on the map as architects with an understated, subtle aesthetic.
The Amsterdam-based duo, Mark Hemel and Barbara Kuit beat, among others, Richard Rogers and Coop Himmelb(l)au to the Guangzhou TV and Sightseeing Tower commission, and created a sinuous, elegant design. "The shape of the tower twists so that it seems to have a waist," says Hemel. "Each of our projects focuses on a simple form that is slowly allowed to evolve."
After such a mammoth effort, the practice is now focusing on smaller projects, including disabled student housing and an internet cafe in Ghana. There will also be larger Chinese projects – a 120m sightseeing tower in Shenzen and a 350m-tall office tower in Foshan.
"Our generation is more interested in real change," says Hemel. "We will have to handle real environmental, political and demographic challenges, and are therefore focusing on a more material-based approach."
For Hemel, the global slowdown offers opportunities for a new generation of architects. "As a society it is giving us time to reflect, and invest more in original thinking," he says. "The biggest design challenge for our generation is how to make architecture more effective in being conceptually interesting, but also more coherent."
Serie Architects
"Serie is a derivation of the word series," explains Serie Architects co-founder Chris Lee, who also teaches at London's Architectural Association. "It stands for the way we work. We are interested in types and we work typologically. For us, to work typologically is to analyse, reason and to propose through things that are of the same type, thus considering them in a series." Together with partner Kapil Gupta, Lee is busy preparing for the practice's first solo exhibition that will begin in Shanghai, and then travel to Hangzhou, Beijing, Bratislava and end at the AA London.
Earlier this year, the London and Mumbai-based practice won an invited international competition for a master plan in Bratislava, seeing off a very strong list of competitors that included among others Foreign Office Architects, Adjaye Associates, 6A and JDS. Serie also secured a string of new work across Asia and Eastern Europe. In India, this includes a 2,000m² penthouse for an extended family covering four generations and a 1,500m² weekend house, overlooking Pavna Lake near Pune.
"We have always been conscious to straddle both the domains of practice and theory," says Lee. "Our challenge is to strive for an inventive architecture that can find its relevance not only within the profession and academia but for the city as an environment that will sustain us all."
In Singapore, Serie is designing a jazz performance venue within a floating pavilion on the Marina Bay Waterfront, fronting Moshe Safdie's Integrated Resort. This will be a sequel to their acclaimed Blue Frog design in Mumbai with the same client.
Fashion Architecture Taste
London-based Fashion Architecture Taste (FAT) makes its own rules, refuses to follow conventions and doesn't fit any neat post-modernist label. "2009 has been a strange year, when for us things that have been threatening for a while have started to come to fruition," explains co-founder Sam Jacob who, along with Sean Griffiths and Charles Holland, make up FAT.
FAT's architecture includes a neo-Gothic art academy in the Netherlands, the pop Blue House in London and the Islington Square housing development in Manchester, described as 'Dutch gables on steroids'. The practice recently completed The Villa, a community building that sits at the heart of the Heerlijkheid in the town of Hoogvliet in the Netherlands.
The trio are currently working on a new building in Ammersfort in the Netherlands, a secondary school in Birmingham, a library in South London, a floor of Selfridges department store in London as well as master plans for projects in Rotterdam and Bristol.
Will Alsop's favourite architects are visiting professors at Yale so their influence on a new generation of architects will likely produce some interesting results, particularly in the context of the global slowdown. "It changes the landscape – the focus of architectural culture," says Jacob. "And because architecture is a profession that runs on the fuel of optimism, every disaster, however devastating, can only ever be viewed as an opportunity."
EBV
Winner of the 2007 LEAF Young Architect of the Year Award, Barcelona-based Studio EBV is an architectural practice founded by Fabrizio Barozzi and Alberto Veiga and devoted to architecture, urbanism and interior design. None of its projects has been completed yet but over the next few years a flurry will be realised.
Upcoming Spanish projects include the Auditorium and Congress Hall of Águilas in Murcia, the Rehabilitation of Santa Clara in the historic city centre of Úbeda in Andalucia and the Headquarters of Ribera del Duero wine ruling board in Roa in Burgos. The practice has also designed a villa for Ai Weiwei's Ordos 100 project (see LEAF No.6, 2009), due to be completed later this year. According to Alberto Veiga, the Ordos 100 design aims to 'create a space that absorbs and
intensifies the character of the place and the surrounding elements'.
The plan of the Ordos 100 house is a pure form and a perfect square. The villa has the appearance of a monolithic cube, raised from the earth as an archaic stone. "Our proposal intends to translate this idea of essence and pureness present in the context, in the composition of the project," explains Veiga. "It will create a space that absorbs and intensifies the character of the place and the surrounding elements."
Wespi de Meuron
Caviano-based architects Markus Wespi and Jérôme de Meuron are behind some of the most elegant and enigmatic house designs of the last few years. "We do at least one house project a year," says co-founder de Meuron. "At the moment we are working on a house in Ancona that will be completed next year and residential housing in Ticino."
Their influences include this year's Pritzker Prize-winning architect Peter Zumthor and Portuguese neo-classical minimalists Aires Mateus. "We like small projects because we can do everything from the original idea to the last detail," says de Meuron. "That is what we like very much."
In 2008 the practice completed a home in the hills above Caviano for a young family. Woodhouse in Caviano sits in stark contrast to typical villas in this dense residential area.
Situated on a very steep mountain side, the home was built from plywood and then painted steel grey to blend in with the surrounding stone buildings. The oversized, floor-to-ceiling windows bring sunlight in from outside and grant stunning views of the lake and the mountains. The sober interior creates a tranquil, relaxed environment.
Last year, Wespi de Meuron completed Brione House, a new building located in densely built-up villas on Locarno district, with views over the city, the lake and mountains. The house consists of two simply cut, stone cubes that emerge out of the mountain. "A lot of architects are not interested in house projects," says de Meuron. "I don't understand that at all. Most people live in these circumstances, not in a museum."
Plasma Studio
Founded by Eva Castro and Holger Kehne in London in 1999, Plasma quickly gained recognition through a range of small innovative residential and commercial refurbishment projects in London. However, 2010 will see the practice complete its first large-scale project, the Xi'an Horticultural Expo, 37ha of articulated landscape as well as three buildings in Central China.
"Things are going amazingly," Kehne says. "We have grown from eight to 16 people and are at a critical size to get to the next level. Our commitment is to continue to bring research and practice together."
Plasma will complete six projects in the next two years, its work most often defined by innovative architectural use of form and geometry, with a reduced palette of materials, colours and detailing. "We collaborate intensively with consultants such as engineers and fabricators throughout the design process, integrating constraints and finding specific and sometimes hidden opportunities," says Kehme. "We have open ears for new ideas and are always up for turning the concept upside down if someone comes up with a more intriguing one."
Kehme also believes that Plasma is in the vanguard of a new generation of architects less in thrall to a signature style. "There is a range of exciting younger practices that go beyond the previous generation's brand consciousness and instant recognisability," he says. "We find ourselves bracketed with contemporaries doing surprising things, from the incredibly complex to the beautifully simple and it is less about all-encompassing novelty, more specific responses; a certain laissez-faire that enables the projects to breathe and speak for themselves."
Dorell.Ghotmeh.Tane/Architects
In 2006, Dan Dorell, Lina Ghotmeh, Tsuyoshi Tane, from Italy, Lebanon and Japan respectively, were working for Jean Nouvel and David Adjaye when they won an open competition to design the Estonian Museum.
They launched their Parisian office and have not looked back since – the firm already stands at 15 architects and counting.
Despite the financial crisis, Tane defines 2009 as an 'economically and intellectually booming year' for the practice. The building permit for Estonia has finally been secured, three smaller projects have been completed and the partners have broadened their activities into the field of academia.
2010 is looking even busier. "The Estonian Museum project will start on site," Tane explains. "This will bring a whole new level of construction and management challenges. We'll also be looking to broaden our activities in areas such as France, Italy, the Middle East and Japan on a scale that was held off while we grew the office size."
A multi-ethic studio drawing on genuinely collaborative design agenda, DGT is very much a practice for the 21st century. "We are the first generation of the truly global era and that means we fully understand this period as 'our time'," believes Tane. "This makes us more multidisciplinary and less definable as one particular 'type' of architect."
MAD
Having worked under Zaha Hadid in London, Ma Yansong returned to Beijing in 2004 and founded MAD. Within two years it had become the first Chinese practice to win a large-scale commission beyond the country's borders, the 56-storey Absolute Towers for Mississauga, Canada.
Due for completion in 2011, the building rotates by different amounts and at different levels. A continuous balcony surrounding each floor helps to eliminate the vertical barriers that are traditionally used in high-rise architecture and creates a residential landmark that connects with the suburb's inhabitants.
However, core to the studio's philosophy is the study of how modern architecture relates to contemporary China. "Architecture can do very little for this society because the step before architecture is planning, which really can affect people's lives," Yansong has said. "I think the problem in Chinese cities is that we have a lot of open space, but it isn't public space."
This is something MAD looks to challenge through its large scale designs. The Erdos Museum in Inner Mongolia, for example, due for completion next year, is a reaction to an urban master plan 'that showed no real consideration for the people who live in the city' and takes the form of a natural, irregular nucleus wrapped in polished metal louvres that reflect and dissolve the planned surroundings.
Serero Architects
One high-profile project scheduled for completion in 2009 will, alas, not be making its debut this year. The 2008 announcement of Serero Architects' winning proposal for the restructuring of the public spaces of the Eiffel Tower caused quite a stir within both the design community and the salons of the French capital.
"A hoax," the Société d'Exploitation de la Tour Eiffel eventually declared; a "manifesto to consider innovation in France," admitted its perpetrator, David Serero.
But the media storm does not seem to have damaged his studio's chances of winning actual commissions. In the past few months the practice has been selected to design the new public spaces of la Défense 1, between Foster + Partners' Hermitage Towers and the First Tower by Kohn Pedersen & Fox, a new business park for Basel Airport and has been forced to relocate to larger offices in order to accommodate such success.
Ongoing projects also include a 'concrete canopy' auditorium and movie theatre in Saint Cyprien, an archaeological museum in northern France, the Orcines Cultural Centre and the 530ha Hellenikon Metropolitan Park in Athens, built on the site of the city's former international airport.
A graduate of the Ecole d'Architecture Paris-Villemin and, with a Master of Architecture degree from Columbia University, Serero declares a particular interest in 'generative design, digital manufacturing, fluid dynamics, crystallography, acoustics, genetics and topographical manipulation'. He clearly likes a joke as well.
BIG
We finally catch up with Bjarke Ingles on his way back from Kazakhstan, fresh from winning the international competition to build the nation's Presidential Library. It is just one of several triumphs for the Danish practice in the past year. "The Tamayo Cultural Center outside of Mexico City with Michel Rojkind Architects, the Kaufhaus Kanal residential project in Hamburg, Tallinn city hall and now the library in Astana," lists Ingles. "We have a lot of exciting work coming up."
Having co-founded PLOT architects in 2001, and collaborated with Rem Koolhaas at OMA, Ingles started the Bjarke Ingles Group in 2005. Practising what the architect likes to call 'programmatic alchemy', BIG has developed a reputation for imaginative, playful spaces that demonstrate a 'third way', somewhere between 'naively utopian' and 'petrifying pragmatic' design: 'Pragmatic utopian architecture', in the practice's own words.
"Our working method is very much like a Darwinian evolutionary diagram: from monkey to man," Ingles explains. "We begin by testing primitive ideas and from this excess we select attractive proposals; perhaps one idea resolves the programme very well, while another looks very beautiful. Then we try to combine these concepts by crossbreeding them into mutants and masterpieces. Gradually a big idea evolves from this primordial soup. When you want to see how we got there, all you have to do is look at the lineage of ancestors."
His former partner at PLOT may have gone truly global, but Ingles's heart clearly still resides in Denmark. Of the projects due for completion in 2010, the architect picks out the Danish Pavilion for the Shanghai World Expo and a 62,000m² mixed-use project, the 8 House, in Ørestad, Copenhagen as particular highlights.
'Rather than making a piece of state-funded propaganda full of words and images but no real experiences,' he says of the former, 'We have chosen to give the visitors the genuine Copenhagen experience. People can ride Danish City bikes, swim in a pool of real clean water from Copenhagen harbour, and even see the actual little mermaid.'
Despite the difficult financial climate, the young architect maintains that opportunities are still there for young practices that display genuine vision. 'The offices and individuals who find and harvest the opportunities rather than pointing out the obstacles and hardships in this environment will be very well prepared for the years to come,' he says.
'Currently we are quite interested in new forms of economical and ecological sustainability. Under the headline of 'Engineering without engines' we are trying to find new ways of eliminating superfluous machinery through contemporary capacity for calculation, computation and simulation. Contemporary and convincing visions for a sustainable future is one of the most exciting challenges that we architects (and humans) face today.'