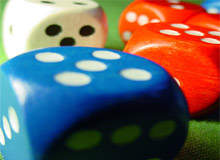 The malaise affecting Central and East European (CEE) construction markets is finally over. Exclusive Analysis anticipates growth rates of 8%–11% in 2006 and furthermore, we expect growth in construction across the region to continue over the
next three to five years. In 2006, the total size of the CEE construction market is likely to exceed $110bn, with Russia alone accounting for just over $41bn.
The benefits of the 2004 accession to the EU will continue to be felt in the Czech Republic, Hungary and Poland over the next two to three years with tens of millions of euros in cohesion funds being spent on civil engineering projects. As the cost of
doing business in Hungary and the Czech Republic rises, multinationals will likely opt to relocate further east, thus creating opportunities in Romania, Bulgaria and, in the longer term, Russia and the Ukraine.
"Corruption and collusion between officials and local firms, becomes more widespread as one travels east."
Despite its great promise, CEE remains treacherous terrain for foreign investors and must be navigated with great care. Corruption remains rampant in the Czech Republic, Hungary and Poland, despite their membership of the EU. Similarly, though they
are still on track for EU accession in 2007, Romania and Bulgaria will likely continue to be plagued by cumbersome administrative practices and widespread corruption.
COLLUSION
Collusion between administrative officials and local firms, and indeed corruption in general, becomes more widespread as one travels east (with Russia in a class of its own thanks to the seriousness of the problem there). However, 'sharp' practice
remains commonplace even as far west as Hungary and the Czech Republic.
Local firms colluding with government officials to stall or bring about cancellation of projects undertaken by foreign companies will likely remain one of the primary dangers facing Western construction firms operating in CEE. In addition, in the
absence of transparency and established practices of good business conduct, local developers will persist in withholding final payment instalments from foreign construction firms. This problem is particularly serious in rapidly expanding markets such as
Russia and Romania.
Fortunately, none of these problems are insurmountable and there are many examples of prudent constructors and investors benefiting from CEE's significant growth potential. In order to mitigate against political and economic risks, Western firms would
be well advised to form partnerships with established local players, at least in the early days of their exposure to the market.
Most importantly, quality and up-to-date market intelligence on local developers, suppliers and potential partner firms, as well as ever-changing local administrative practices and legal provisions, is absolutely essential, particularly in riskier
markets such as Bulgaria and Romania.
ATTRACTIVE OPPORTUNITIES
The attractiveness of established Central European markets such as Hungary and the Czech Republic will probably start to wane over the next three to five years as the demand for non-civil engineering projects slows and multinationals look further
east.
"CEE remains treacherous terrain for foreign investors and must be navigated with great care."
The Czech Republic is currently the most developed market in CEE, particularly in the non-residential sector. There is also growth potential in Hungary, albeit more modest. Although its investment in construction expressed as percentage of GDP is the
lowest in CEE, Hungary is also among the least fiscally responsible Central European states, and, therefore, any project there over the next one to two years is fraught with economic danger.
Both the Czech Republic and Hungary still have cumbersome administrative and legal procedures in place and change will be slow. It must, however, be noted that these two markets are the most open to foreign investors and most closely approximate the
Western models that larger construction firms are familiar with.
RISING STARS
As investment in Hungary and the Czech Republic declines over the next seven to ten years, states such as Poland, Romania and Bulgaria will increasingly come to the fore. In 2005, Poland was finally able to reverse its negative growth record in the
construction sector, posting a growth rate of 7.4% (with GDP expanding by only 3.3%). Our analysis indicates that Poland's good fortune is likely to persist for at least the next two to three years.
Demand for construction projects will be spurred by the fact that Poland ranks last in Europe in terms of the number of apartments per 1,000 residents and lags far behind the EU average for infrastructure development. The Polish Government's
commitment to introducing a new law on construction to replace the current contradictory and confusing statute, and to finally putting in place a set of comprehensive local development plans – necessary to tap into EU structural funds – is
yet another encouraging sign for foreign investors.
However, major changes for the better will not happen before 2007 at the earliest, and in the meantime, arcane administrative practices and significant levels of corruption are likely to persist.
ROMANIA AND BULGARIA
Like Poland, Romania and Bulgaria are up-and-coming markets, but plagued by significant problems. In Romania the Law on Restitution of Property to Original Owners has resulted in a great deal of malicious disruption of construction projects,
particularly in Bucharest and Iasi, and administrative provisions on securing building permits remain extremely convoluted.
In Bulgaria, where opportunities abound in the capital Sofia and along the Black Sea Coast, administrative officials outside major urban centres are extremely unfriendly towards foreign investors, and involvement of criminal organisations in the
construction industry poses mild risks.
Positive changes in Romania and Bulgaria will be slow, not least because of general instability in both governments. In the meantime, investors and constructors are advised to do their research before entering these markets.
RUSSIAN GROWTH TO CONTINUE
Although its share of the total construction output within CEE is likely to decrease over the next five years, Russia will remain the fastest-growing market, as well as the most dangerous. Growth there will be fuelled by staggering energy revenues,
with hydrocarbon prices unlikely to decline over the next three to four years, and by President Putin's commitment to investment in residential housing and infrastructure projects in the run up to the 2007 and 2008 elections.
"The involvement of criminal organisations in the construction industry does pose mild risks."
While growth will be registered in every urban centre with over one million inhabitants and in the Black Sea resort zone, Moscow will remain the primary investment magnet for the foreseeable future. An ambitious business development project, dubbed
Moscow City, is currently underway and the city government is committed to clearing more land for new construction projects, both in the city centre and on the outskirts.
Some 60% of all Russian residential stock is considered dilapidated and much of it is due to be replaced under President Putin's construction initiative, one of four recently announced 'national projects'.
All in all, investors and construction firms have much to gain by operating in CEE markets over the next three to five years. Although the risks posed by corrupt officials, dishonest local developers and unstable political regimes will remain high,
all of these could and should be effectively mitigated through investment in research and analysis prior to undertaking major projects.