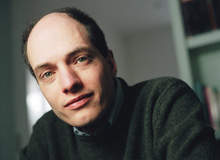 KZ: Why do you feel the concept of beauty is rarely talked about with regard to architecture?
ADB: There are two main causes. First, there's a feeling that it's going to be impossible to come to any meaningful agreement on what actually is beautiful architecture – the word suffers from its vagueness.
Second, beauty carries
associations of aesthetic indulgence, which seem to run counter to the demand for social justice. There's a sense that beauty might be a frivolous, even corrupt word, unsuited to the technocratic egalitarian-spirited modern world.
KZ: Are attempts to create beautiful architecture constrained by functional requirements?
"The noblest architecture can sometimes do less for us than a siesta or an aspirin."
ADB: When you're designing something with very stringent mechanical requirements you're undoubtedly constrained by what the thing has to do, and cannot simply be guided by aesthetic concerns. However, when you're working on a house or a chair,
the mechanical demands are much less stringent and therefore allow for a huge range of different possible styles. They allow for art rather than just mechanical science.
How well do you
really

know your competitors?

Access the most comprehensive Company Profiles on the market, powered by GlobalData. Save hours of research. Gain competitive edge.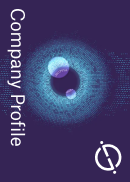 Company Profile – free sample
Thank you!
Your download email will arrive shortly
Not ready to buy yet? Download a free sample
We are confident about the unique quality of our Company Profiles. However, we want you to make the most beneficial decision for your business, so we offer a free sample that you can download by submitting the below form
By GlobalData
KZ: Do you think that function and aesthetics are closely related in the set of values by which we judge architecture?
ADB: We are still emerging from the immensely influential but not necessarily coherent idea that form should follow function. We are slowly rediscovering that one of the functions of architecture is to communicate emotion, and that this is as
fundamental a function as the need to keep out the rain.
As John Ruskin said, a building must do two things: it must shelter us and it must speak to us of the things we find important and need to be reminded of.
KZ: Does the definition of beauty in architecture necessarily change with each era, or are there universal principles that apply?
ADB: A mixture, but it's worth focusing on the need for change. The clashes and evolutions in our sense of what is beautiful may be painful and costly, but there seems little chance of insulating ourselves from them entirely.
Clashes of taste
are an inevitable by-product of a world where forces continually fragment and deplete us in new ways.
KZ: In what way did the 20th century change our perception of architecture's role in reflecting and shaping the world?
ADB: The 20th century was dominated by a mechanical-scientific idea of architecture. Governed by an ethos conceived by engineers and scientists, modernism claimed to have supplied a definitive answer to the question of beauty in
architecture: the point of a house was not to be beautiful, but to function well.
Yet this neat separation between the vexed matter of appearance and the more straightforward one of performance has always hung on an illusory distinction. Although we may at first associate the word function with the efficient provision of physical
sanctuary, we are in the end unlikely to respect a structure which does no more than keep us dry and warm.
"We are slowly rediscovering that one of the functions of architecture is to communicate emotion."
With almost any building, we ask that it not only do a certain thing but look a certain way, that it contribute to a certain mood – of rusticity or modernity, commerce or domesticity and so on.
We may require it to generate a feeling of
reassurance, excitement, harmony or containment. We may want it to connect us to the past or stand as a symbol of the future, and we would take a dim view of any building where this second, expressive level of function was ignored.
Just like their predecessors, modernist architects wanted their buildings to speak; they wanted them to speak of the future, with its promise of speed and technology, democracy and science, they wanted their armchairs to evoke racing cars and planes,
their lamps the power of industry and their coffee pots the dynamism of high-speed trains.
They never lost sight of the importance of arousing feelings; they simply rejected the family of feelings generated by previous architectural styles.
KZ: As we understand more about how architecture influences individuals and groups, how will this affect architects' social responsibilities?
ADB: Architecture always suffers from the fact that good design doesn't inevitably improve mood and behaviour. It can do, but the results don't have the efficacy that modern politicians tend to demand. While an attractive building may
occasionally improve an already buoyant mood, there will be times when even the most congenial of locations will be unable to assuage our feelings of sadness or misanthropy.
Some buildings can make us feel anxious or envious. A fountain or a symmetrical line of oak trees may leave us feeling distinctly unimpressed, or we may fall into a petty argument in a building by Geoffrey Bawa or Louis Kahn. The noblest architecture
can sometimes do less for us than a siesta or an aspirin.
KZ: And finally, do you believe architecture can make us happy, and should this be the principal aim for architects when designing a building?
ADB: Yes, great architecture can make us happy, but not always. Those who have made architectural beauty their life's work know only too well how futile their efforts can be.
Following an exhaustive study of the buildings of Venice, John Ruskin observed that few Venetians seemed elevated by their city, perhaps the most beautiful urban tapestry in the world.
"We are slowly rediscovering that one of the functions of architecture is to communicate emotion."
In the shadow of St Mark's Cathedral (described by Ruskin in
The Stones of Venice as 'a Book of Common Prayer, a vast illuminated missal, bound with alabaster instead of parchment, studded with porphyry pillars instead of jewels, and written within and without in letters of enamel and gold'), they sat in
cafés, read the papers, sunbathed, bickered and stole from one other as, high on the church's roof, unobserved, the images of Christ and His angels looked down upon them.
Architecture will always fare poorly against utilitarian demands for resources. How difficult it is to defend, in the face of more tangible needs, the benefits of realigning a crooked lamppost or replacing an ill-fitting window frame.
Beautiful architecture has none of the obvious advantages of a vaccine or a bowl of rice, so its construction will never be a major political priority. Even if the whole of the man-made world could, through relentless effort and sacrifice, be modelled
to rival St Mark's Square, even if we could spend the rest of our lives in the Villa Rotonda or the Glass House, we would still often be in a bad mood.